See Hillary Clinton at the 2022 Met Gala
Hillary Clinton Attends the Met Gala For the First Time in Over 20 Years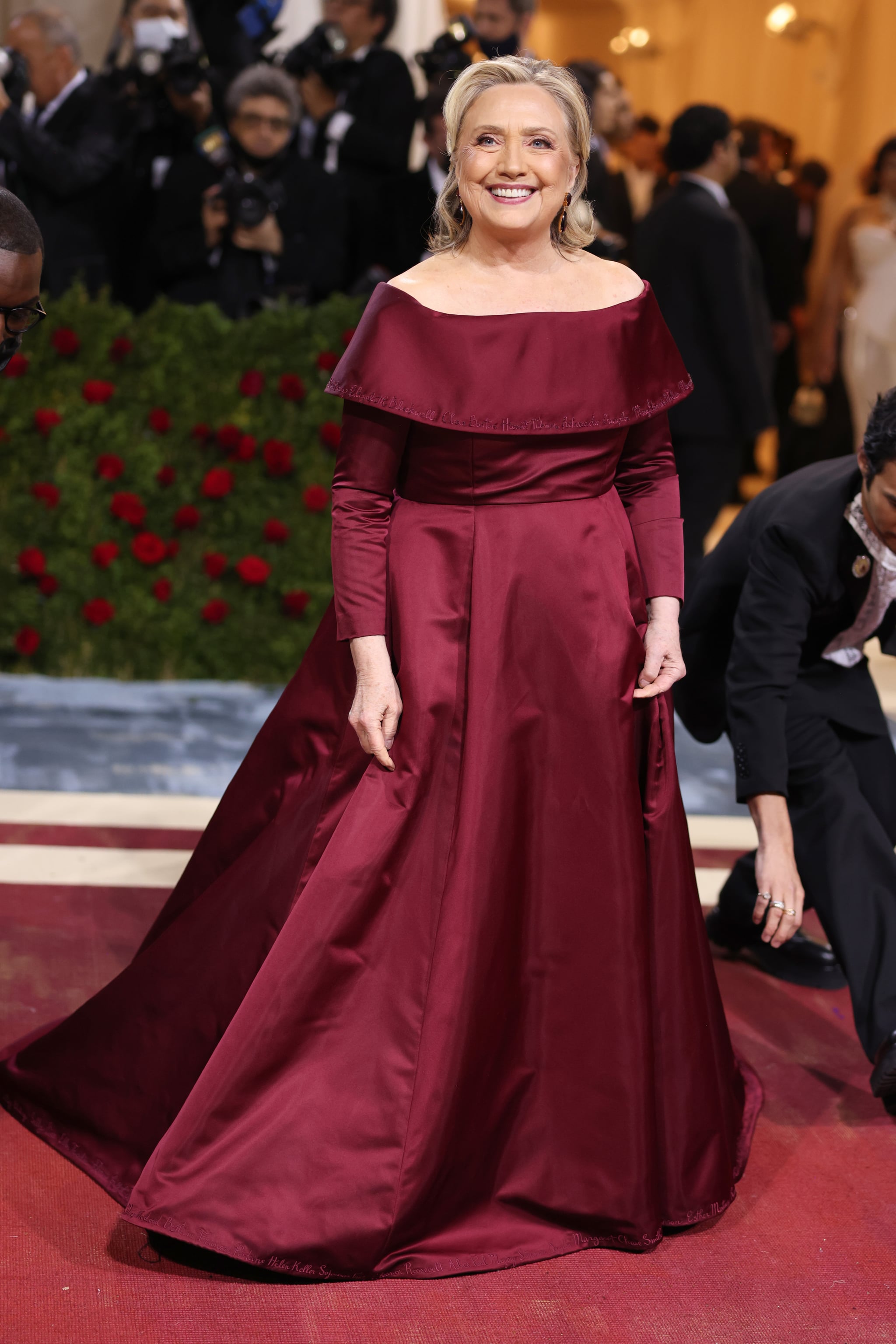 Image Source: Getty / John Shearer
The annual Met Gala is always a who's who of stars, all glammed up for the world's biggest costume party. The 2022 Met Gala was, of course, no exception — and even a former secretary of state made an appearance! Hillary Clinton attended the gala this year, and she revealed that it was actually her first attendance in decades.
"I told Anna [Wintour] that I would come every 20 years, and I'm thrilled to be here this year!" Clinton told Vogue on the red carpet. "I think we're all happy to be back together, supporting the museum, and the Costume Institute, and also celebrating America. Not just the fashion of America, but really the spirit of America."
Clinton walked the red carpet in a deep-red Altuzarra dress. The gown was also embroidered with the names of American women who she said inspired her, including Abigail Addams, Sacagawea, Madeline Albright, Harriet Tubman, Eleanor Roosevelt, Margaret Chase Smith, and Shirley Chisholm.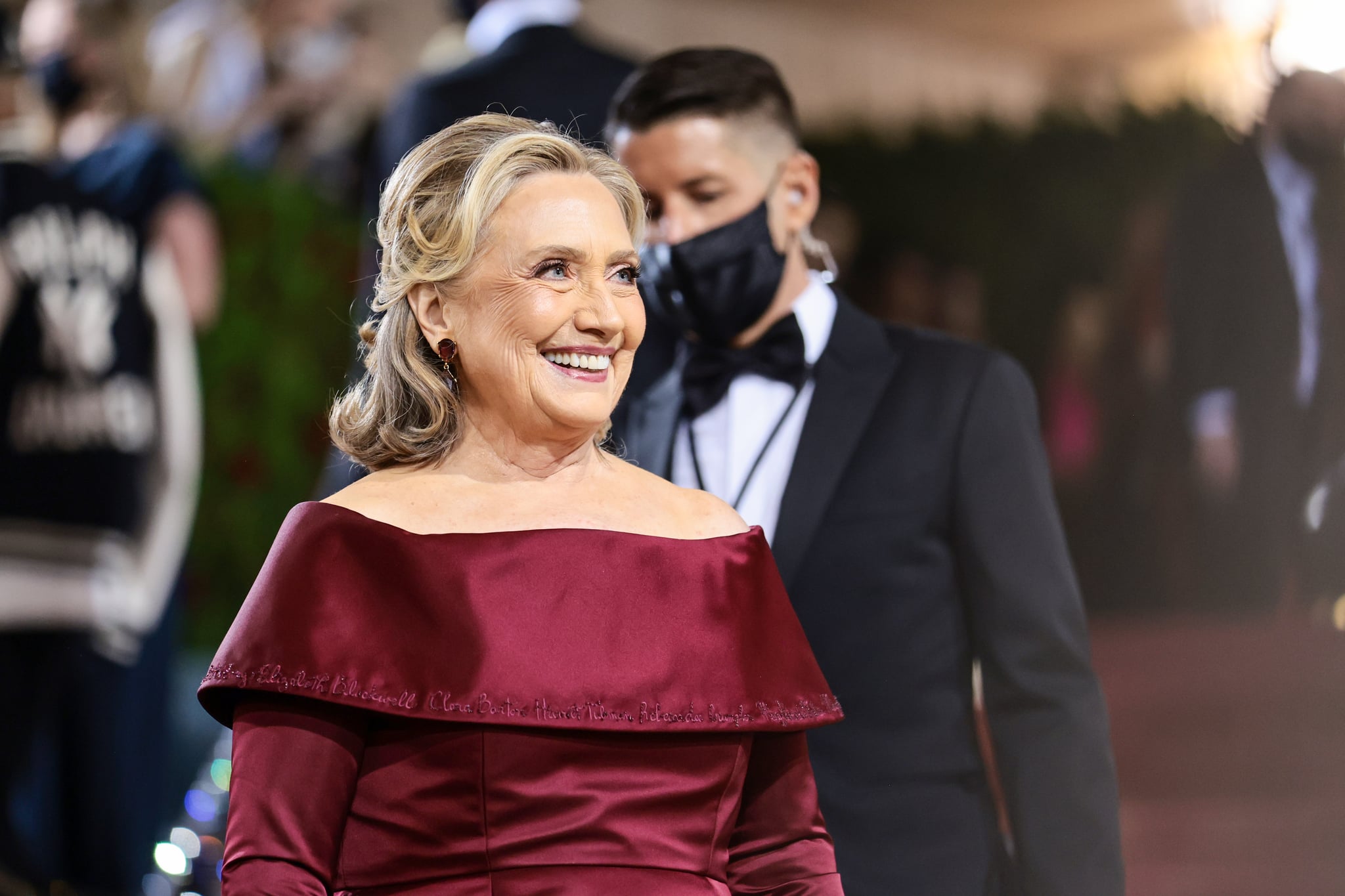 Image Source: Getty / Jamie McCarthy
"I thought it would be historic to wear a dress like that, and really in keeping with the theme of the evening," Clinton explained to Vogue. The gown honors the theme of this year's Costume Institute, "In America: An Anthology of Fashion." It's a "sequel" theme that builds off of 2021's theme of "In America: A Lexicon of Fashion."
Clinton actually hasn't been seen at the Met Gala since 2001. That year, the theme was "Jacqueline Kennedy: The White House Years," and Clinton wore a leopard-print taffeta gown paired with an olive-green and gold wrap.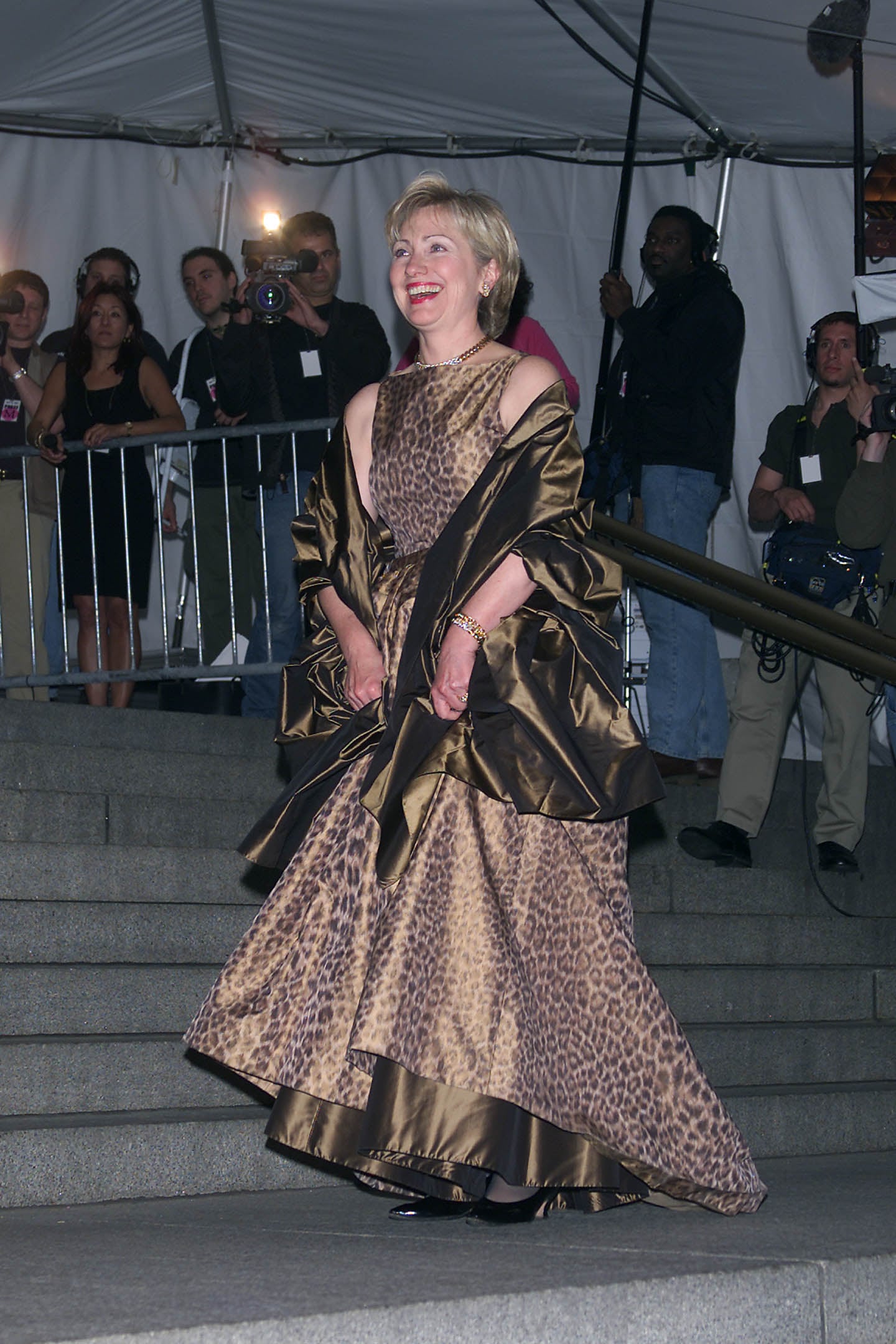 Image Source: Getty / Evan Agostini
While politicians do occasionally attend the Met Gala (and Clinton wasn't even the only politician at the 2022 event, since New York City's Mayor Eric Adams was also in attendance), they're usually a much smaller segment of the guest list than music, screen, and fashion stars. Even so, Clinton's meaningful dress definitely made an impact — making the most of her "once every 20 years" promise!