Alicia Keys's 2 Sons Have the Most Creative Names — Get to Know Egypt and Genesis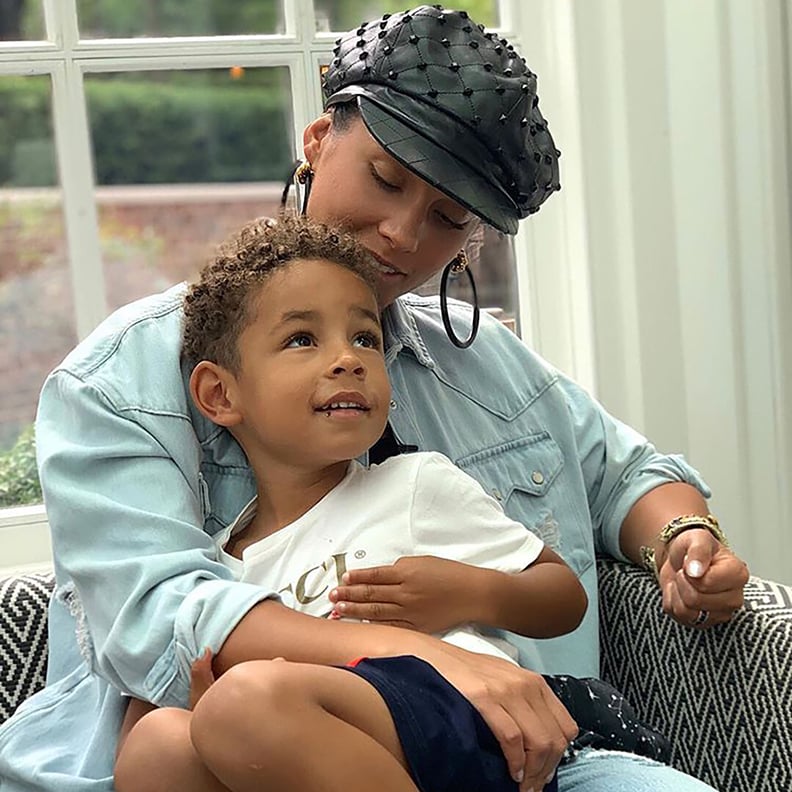 Alicia Keys and her husband, Swizz Beatz, are one talented pair who are raising a couple of very talented boys. The musicians are sharing their creative spirit with their sons, and it already shows. But despite being incredibly busy parents, Alicia and Swizz do everything they possibly can for their kids. She told People in 2017, "I am a very present mom, and you know us moms want to do it all. But we have to be good to ourselves too. We do the best we can and make the best choices we can." She added that she really thinks about how much travel she takes on, now that she has her boys. And the same goes for Swizz, who also has three other children whom he spends a ton of time with. Ahead, get to know Alicia and Swizz's sons Egypt and Genesis, and see some of their cutest family pictures.
Egypt Daoud Dean
Egypt Daoud Dean was born in October 2010. He is Alicia Keys's oldest child that she shares with husband Swizz Beatz. Egypt, who often goes by Egy at home, is on the path to follow after his very famous parents. At just 5 years old, he pitched in on a beat for Kendrick Lamar. Yes, you read that correctly — he helped make music with Kendrick. Egypt also took the stage with his mom at the 2019 iHeart Radio Music Awards, playing the piano while she sang. She ended the performance by telling the crowd, "I'm so blessed tonight to raise a man like you, Egypt."
Genesis Ali Dean
Genesis Ali Dean was born December 2014. He is Alicia Keys's youngest son that she shares with Swizz Beatz. Genesis is also exercising his talents in the family, even helping to photograph Alicia for her July InStyle cover. When he's not busy doing creative things like that, he's happy to jump all over his mama and shower her with love.