How Many Kids Does James Corden Have?
Meet James Corden's 3 Little Ones — Max, Carey, and Charlotte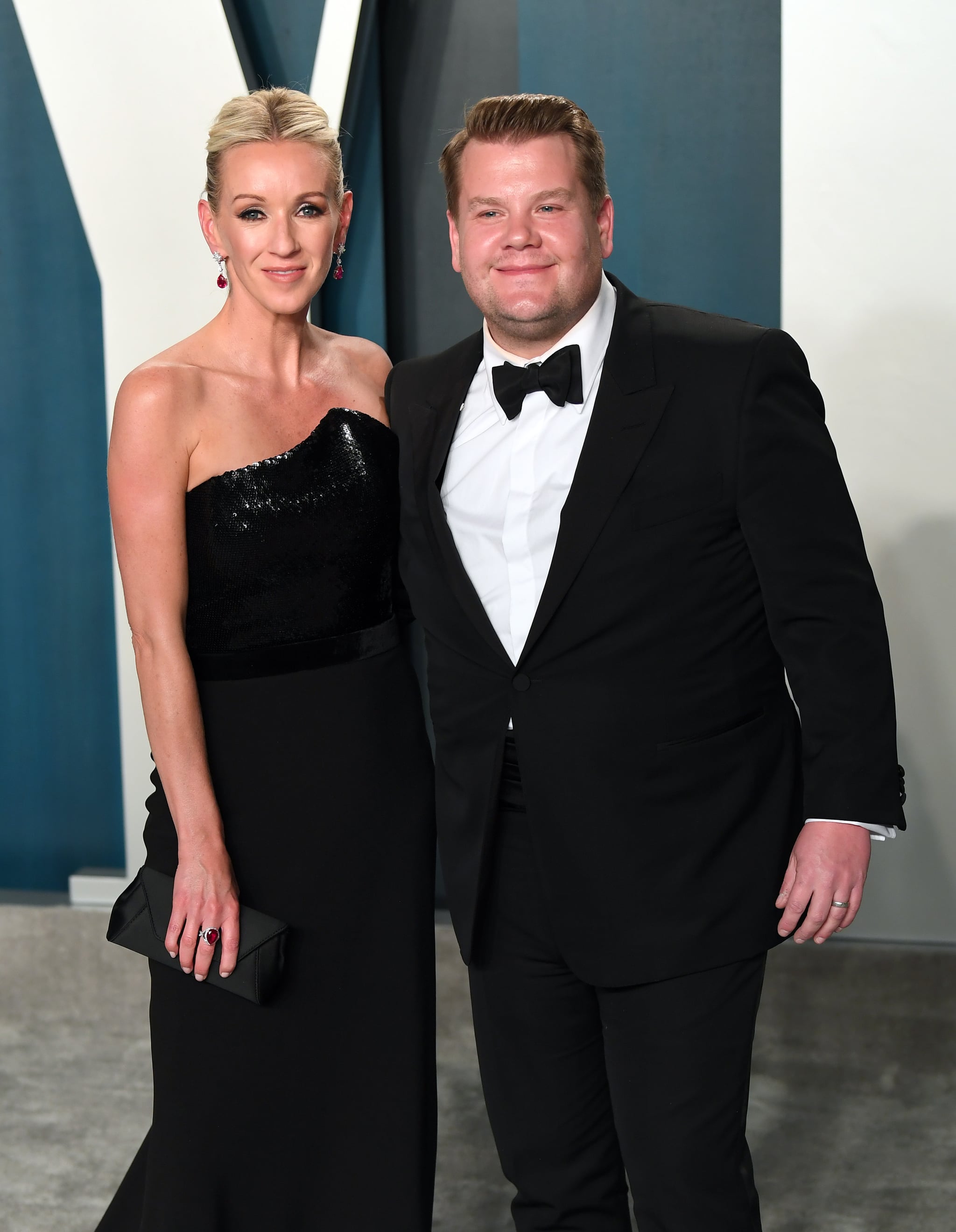 James Corden and his wife, TV producer Julia Carey, have three children but keep very quiet about sharing their home life with the public. Though the Late Late Show host, who is famously known for his Carpool Karaoke segments, doesn't share any photos of his children on social media, we've gathered some snippets about the kids from his interviews and things he's said on his show. James and Julia met in 2009, married in 2012, and are parents to Max, 9, Carey, 6, and Charlotte, 2. Find out a little bit more about the kids ahead.
Max McCartney Kimberley Corden
Max Corden was born March 22, 2011. He is James and Julia's oldest child and their only son. He gets his first middle name from Beatles legend Paul McCartney, and Kimberley is James's middle name. Max's godfather is actor Dominic Cooper, whom James and Julia are close friends with. In fact, it was Dominic who introduced the couple originally, leading to them dating, getting married, and starting a family.
Carey Corden
Carey Corden was born Oct. 27, 2014. Carey, who is named after Julia's maiden name, was born just before James and his family made the move from the UK to the US so he could start The Late Late Show. The show aired its first episode from Los Angeles in March 2015, and the family has made the States their home since then, meaning Carey has predominantly been raised in America.
Charlotte Corden
Charlotte Corden was born on Dec. 12, 2017. James was scheduled to host his late-night show the day Julia went into labor but instead called his close friend Harry Styles to host that night in his place. Bryan Cranston hosted the show the following night while James was still out with Julia. James jokingly told People shortly after Charlotte was born that he and Julia hadn't planned to have a third child because there isn't enough space in London. But since the family had relocated to LA for The Late Late Show, it all worked out.