How Many Kids Does Kawhi Leonard Have?
LOL, LA Clipper Kawhi Leonard's Daughter Has Slept Through Her Dad's Victory Parade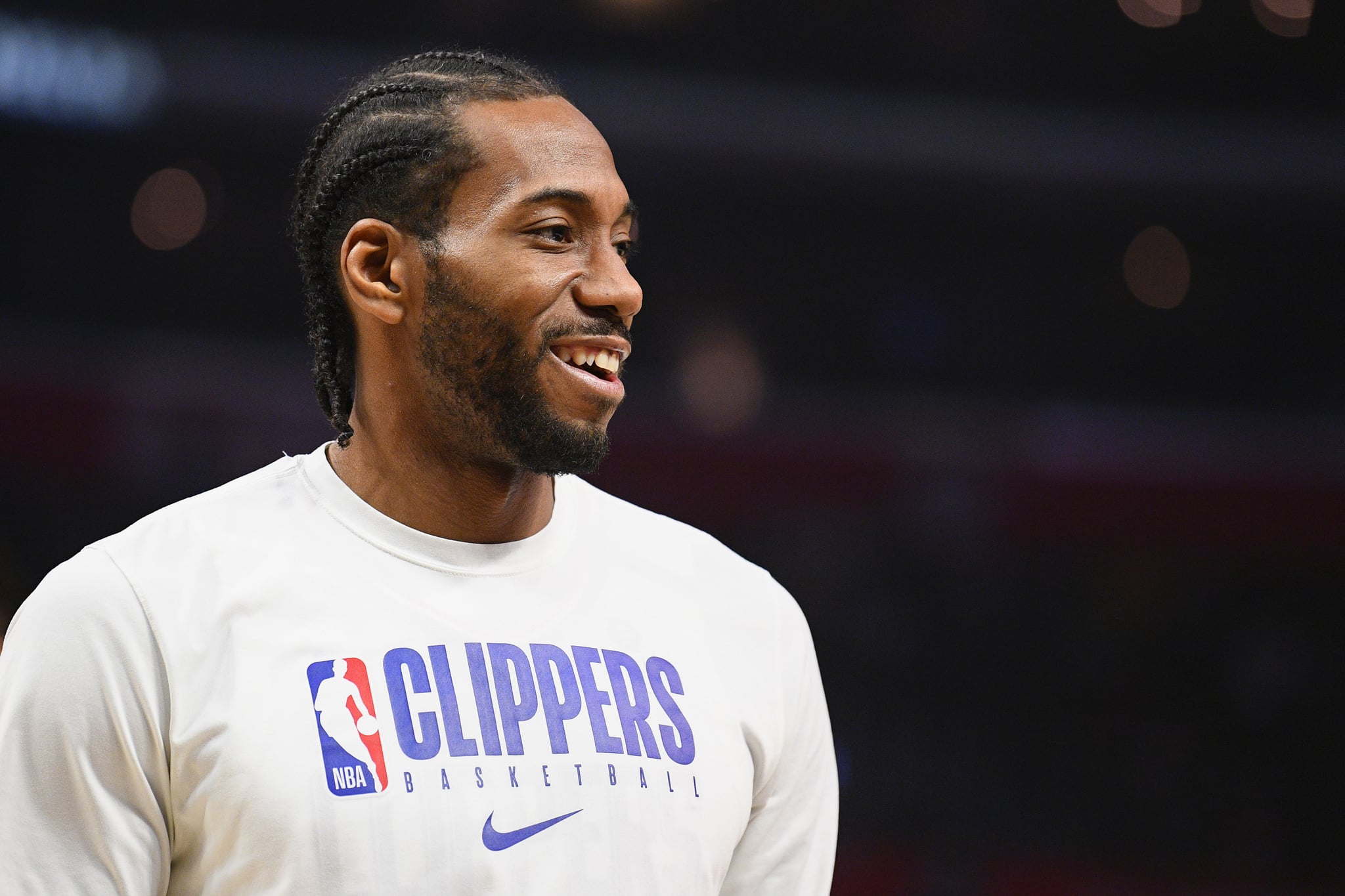 Los Angeles Clippers player Kawhi Leonard is one of the greats in the NBA right now, but he's also incredibly private and extremely low-key. He's won two NBA championships — with the San Antonio Spurs and the Toronto Raptors — and earned Finals MVP status both times, but outside of basketball, Kawhi pretty much keeps to himself. The Los Angeles native has been dating his girlfriend, Kishele Shipley, for years, and they're already parents. However, neither uses social media, so we don't know a whole lot about their family. See — low-key!
In 2016, Kawhi and Kishele welcomed their daughter, Kaliyah. The little girl has made a few public appearances with her mom at games and other sporting events. She even very famously slept through the Toronto Raptors victory parade in summer 2019. Though her dad was named Finals MVP, this little one couldn't be bothered. She slept right through all the hullabaloo with her parents at her side.
Kawhi and Kishele had their second baby in April 2019, a son, though there are no confirmed reports of the little one's name. Kawhi hasn't spoken much about the little guy, but according to Narcity, after moving from the Raptors to the Clippers, Kawhi mentioned his son in a press conference. He thanked Toronto for allowing him to play there and he also thanked the fans and the doctors who delivered his son a few months prior. So his son was definitely born in Canada!
We got a glimpse of the baby during the 2020 NBA All Star Weekend when Kawhi, Kishele, Kaliyah, and the baby were taking photos behind the scenes. Kishele's holding the little one while they take photos before Kaliyah marches up to her dad and asks why he's always wearing that — pointing to his basketball uniform. Kids, we love 'em! You can also see a few snippets of Kawhi holding his son in these videos from All Star Weekend as well. But we don't need many photos to know that Kawhi and Kishele have an adorable family!