Everything We Know About Kristin Cavallari and Jay Cutler's 3 Shared Kids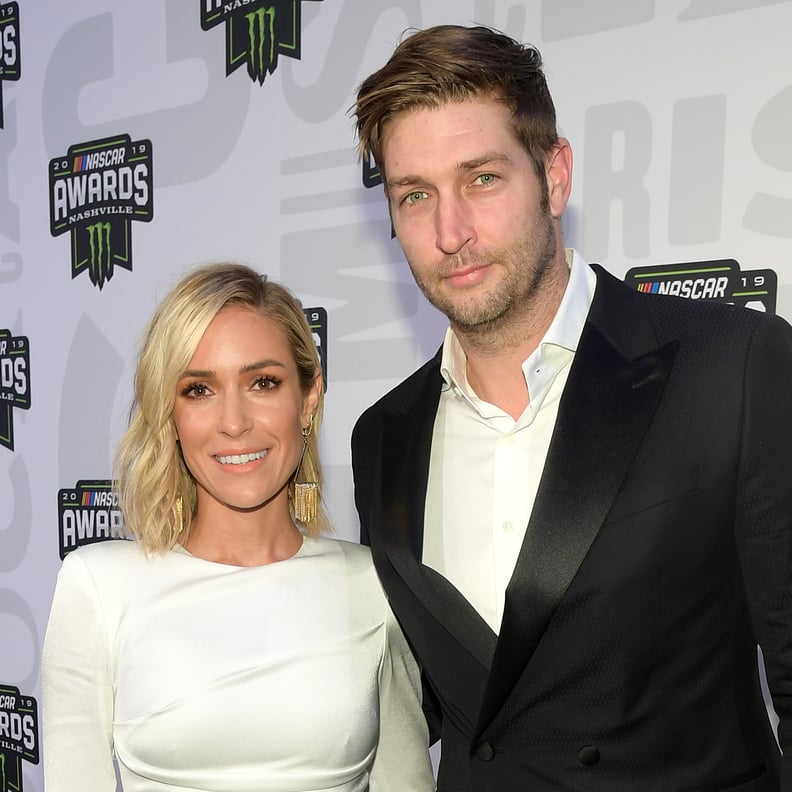 Reality star Kristin Cavallari is best known for her time on MTV's Laguna Beach and The Hills, but now, she's a mama to three very cute kids she shares with ex-husband and former NFL player, Jay Cutler. After getting engaged in 2011, the pair welcomed their first child in 2012, then followed the string of milestone events with a wedding on June 7, 2013, in Nashville.
Kristin and Jay have since welcomed two more children together, and the Very Cavallari star says her "whole world opened up when these three came into my life. Being their mom is the best gift on the planet and I'm thankful everyday."
In April 2020, Kristin announced that she and Jay would be divorcing after simply "growing apart." She wrote on Instagram: "We have nothing but love and respect for one another and are deeply grateful for the years shared, memories made, and the children we are so proud of."
Since their split, the duo has been doing their best to put their kids first. "It has its challenges for sure, especially in the beginning when everything is so fresh still. But we're just navigating it the best way we know how," Kristin told People of coparenting. She continued, sharing what she learned from her own parents' divorce: "Never put the kids in the middle of it, no matter how mad you are at your ex-spouse. One thing that my mom did was she never said anything bad about my dad. Now that I'm older, I really respect that. I always want my kids to see Jay and me as a united front. He's their father. That's important and they need to see that from me."
Keep reading to learn more about Kristin and Jay's three shared kiddos.
Camden Jack Cutler
Kristin's oldest child, Camden — or "Cam" — was born on Aug. 8, 2012. On his sixth birthday, Kristin posted a rare photo of his face in a baby photo, sharing that he'd started calling her "Mom" instead of "Mommy."
On his eighth birthday, Kristin shared the above photo on Instagram with the caption: "My sweet baby boy Camden. It's honestly hard to believe you are 8 years old! It feels like just yesterday I held you in my arms for the very first time. You changed my life forever and for that, I am eternally grateful. You are the kindest, sweetest young man with the perfect sense of humor and wit. You're the best guy to sing at the top of my lungs with, dance with, laugh with, and even cry with. You are my heart, Cammers. I love you, buddy. Happy birthday" Aw!
Jaxon Wyatt Cutler
Kristin's second son, Jaxon — or "Jax" — was born on May 7, 2014. On his seventh birthday, Kristin gushed about her middle child, saying: "Happy, happy birthday to my baby bull, Jaxon. Jaxy, you are such a bright light in this world. You keep everyone laughing with your incredible humor and wit, are always up for a good time (or getting into trouble 🤣), and yet have the kindest, sweetest soul. I'm the luckiest mama. Keep growing into the amazing little man that you are my sweet boy."
Saylor James Cutler
Kristin's youngest child and only daughter, Saylor — or "Say" — was born on Nov. 23, 2015. Kristin posts photos of her stylish little girl often, but on her fifth birthday, Kristin shared a cute snap of her and Say sharing a smooch, calling her daughter her "mini me" and "bestie." She continued: "There are no words for how much I love you sweet girl. Watching you blossom into the sweet, caring, kind, tough, strong willed little girl you are has been such a gift. I'm thankful for you every single day."
More Pictures of Kristin Cavallari's Kids