How Many Kids Does Paul Rudd Have?
Paul Rudd Brings His Kids Along For His Biggest Events, and It's the Sweetest Thing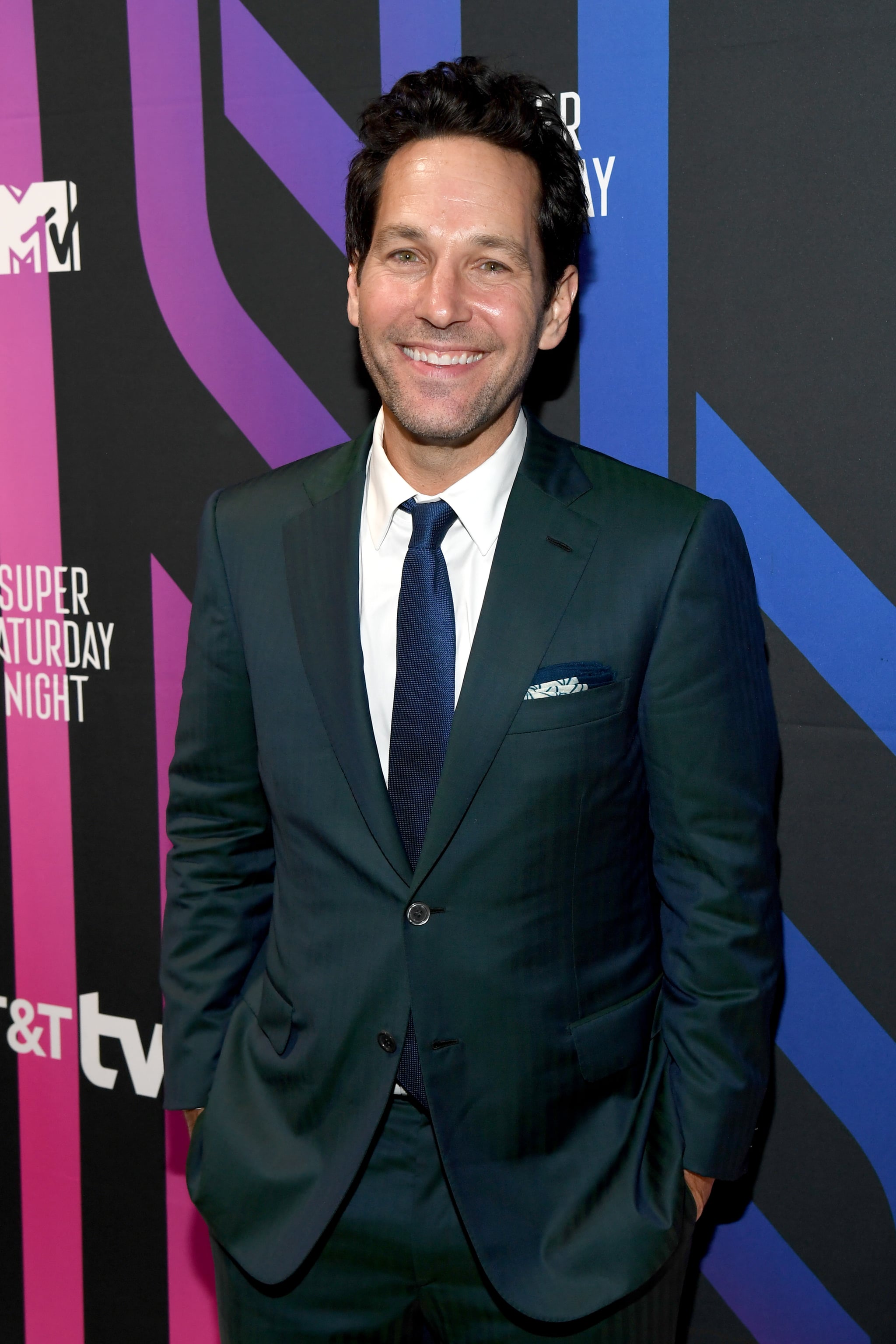 Hollywood's sweetheart Paul Rudd is everything: actor, comedian, husband, and father of two. The Ant-Man actor has been married to his wife, Julie Yaeger, since 2003 and they share a daughter and a son. If you assumed Paul was one of those dads who loves to have fun with his kids, is super devoted to his family, and loves to tell dad jokes, you'd be absolutely correct. He's a real treasure!
Paul brings his family along to red carpets and events from time to time to show them off — as many proud dads would — and has opened up about parenting in interviews over the years. Ahead, get to know his son and daughter better and see some of the sweet things he's shared about them.
Jack Sullivan Rudd
Jack Sullivan Rudd was born in 2006. He is Paul's oldest son with his wife, Julie. Paul and Jack are huge football fans, and Jack has been known to accompany his famous father to NFL games. In fact, when Paul's favorite team, the Kansas City Chiefs, made the Super Bowl in 2020, he and Jack both donned their Chiefs jerseys to attend the game. Jack has also popped up on the red carpet with his dad over the years, showing off their sweet bond.
Jack's quick to give his dad hell, though, which Paul makes light of. When Paul told Jack back in 2015 that he'd be starring in a superhero film, Jack was slightly intrigued — until he found out which one. "When I told my son that I was going to be in a superhero movie, he asked what it was," Paul told Entertainment Tonight. "I said, 'We'll I'll be playing Ant-Man.' He said, 'What?' He was not that impressed. . . . What he actually said was, 'Wow, I can't wait to see how stupid that'll be.'" So clearly Jack has his dad's keen sense of humor! He seemingly got past his skepticism of the movie, though, as he joined his dad at the premiere.
Darby Rudd
Darby Rudd was born in 2010. She is Paul's youngest child with his wife, Julie. Like Jack, Darby has also joined her famous dad at events, like when he got his star on the Hollywood Walk of Fame. Becoming a girl dad was life-changing for Paul and even had an impact on his work. He noted in 2018 that playing the role of Ant-Man, who has a daughter named Cassie, felt accessible to him because he'd lived that life. "It's one of my favorite things because I share that with my own daughter," he said, according to JaMonkey. "And she loves it. At first, when she was very young, I used to think, is it going to be weird. When my daughter is old enough, and she sees this movie, that she's going to see me playing dad to a little girl. And instead, it's the opposite. I think she really loves it, because I tell her, you know, you're the real Cassie. . . . I do little things in the movie that are little things for her."
And she did seem to love her dad as Ant Man — she even used to draw pictures from Ant-Man and the Wasp for Paul to keep. What a supportive daughter!