How Many Kids Does Prince Edward Have?
Prince Edward's 2 Kids Aren't Your Typical Young Royals — They're Actually Quite Normal!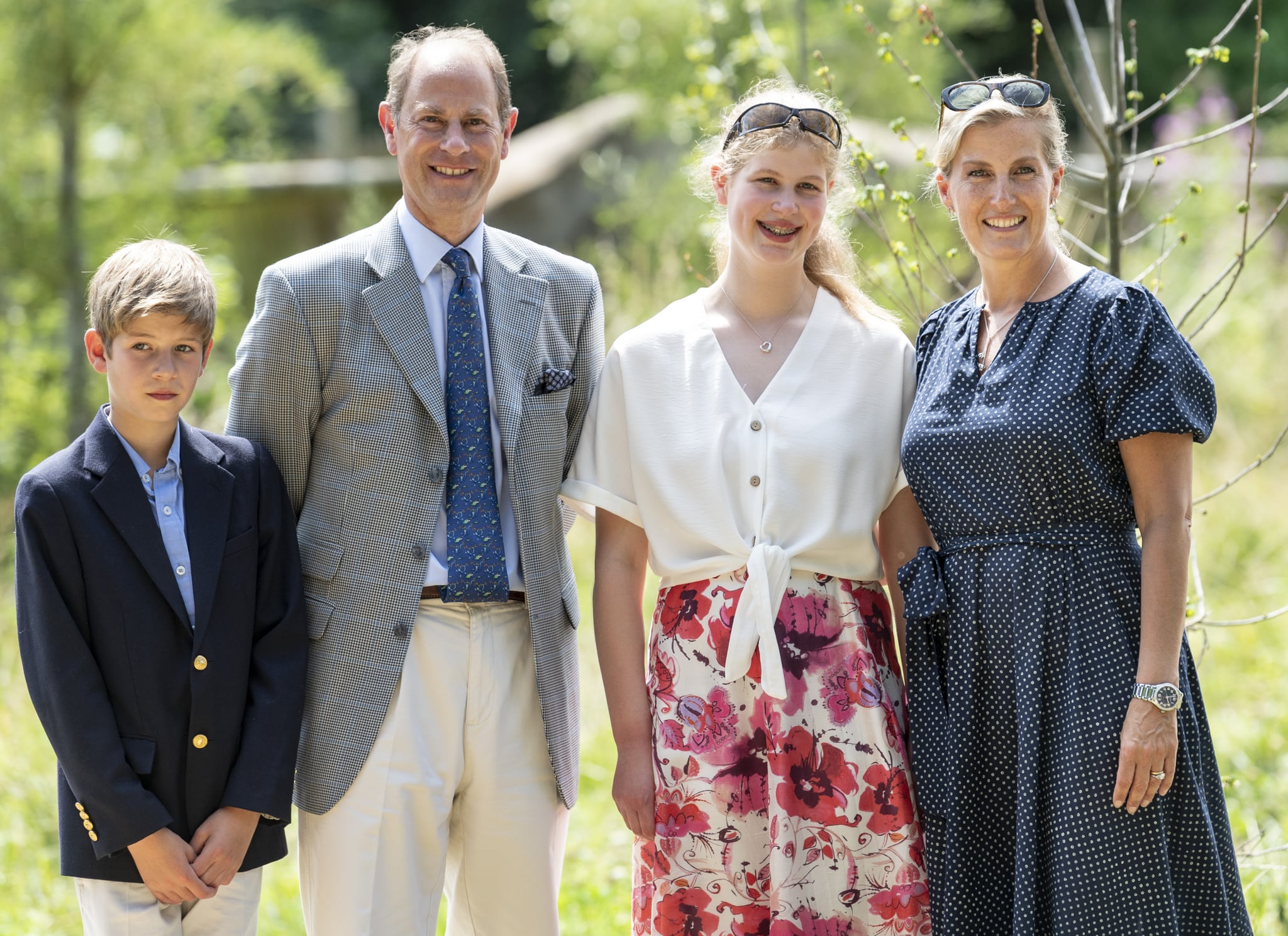 He may not be on your royal radar, but Prince Edward, Earl of Wessex, the youngest son of Queen Elizabeth II and Prince Philip, has lived a pretty accomplished life. Edward and Sophie Rhys-Jones have been married for over 20 years (fun fact: he's the only child of Queen Elizabeth II who hasn't been divorced!) and have two children, Lady Louise Windsor and James, Viscount Severn.
To give their children a sense of normalcy, Sophie revealed to The Sunday Times Magazine that they chose to forgo their HRH titles and want to encourage their children to work toward a career outside of their royal obligations. Whether or not Lady Louise or James choose to adopt their HRH title once they turn 18, it seems like they're growing up to be quite wonderful.
Lady Louise Windsor
Born on Nov. 8, 2003, Lady Louise Windsor is Prince Edward's only daughter and the eldest child of the family. You may even remember her as a bridesmaid in Prince William and Kate Middleton's royal wedding. At 17 years old, Lady Louise is the reigning young driver national champion for carriage driving; her mother gushed that "she's naturally so good at it" in an interview with Hello! Magazine. Lady Louise has a busy schedule filled with schoolwork, horse shows, and acts of charity, and she's 13th in line for the throne.
James, Viscount Severn
Born on Dec. 17, 2007, James, Viscount Severn, is the only son of Edward, Earl of Wessex, and Sophie, Countess of Wessex. Like his sister, James isn't on social media, and apart from royal family gatherings, we haven't learned too much about the 12-year-old. After the birth of Prince Harry and Meghan Markle's son, Archie Mountbatten-Windsor, James fell to 12th in line for the throne — one ranking higher than his older sister.