Vin Diesel's 3 Cute Kids Look Just Like Him! Get to Know the Whole Family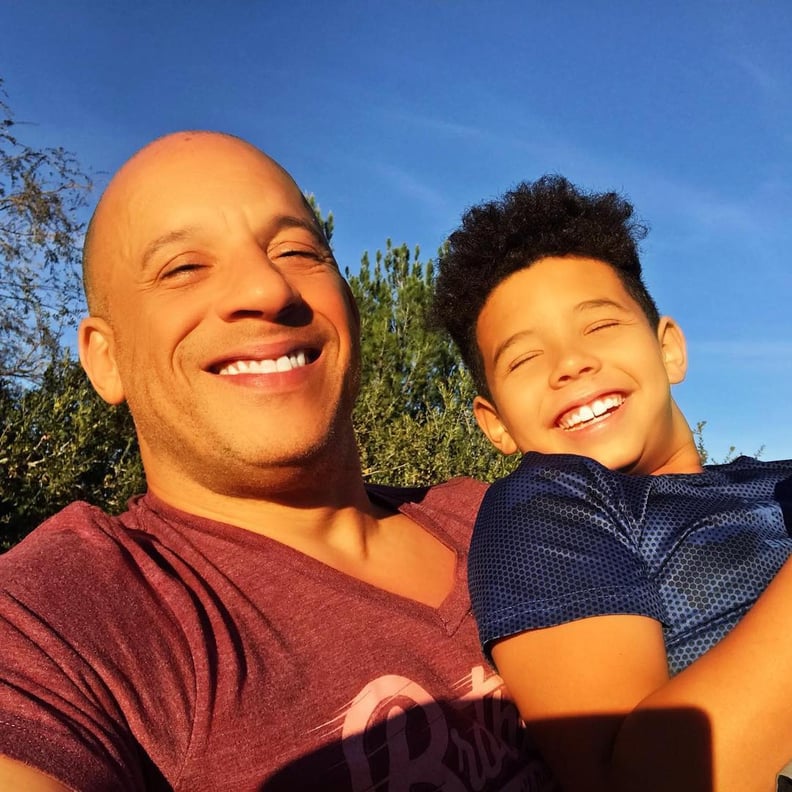 Fast and Furious mainstay Vin Diesel may be active on social media, but he's still pretty tightlipped about his personal life. He and his girlfriend, model Paloma Jimenez, have been together for over a decade and have three children together — Hania, Vincent, and Pauline, named after Vin's late best friend and costar Paul Walker. The kids pop up from time to time on Vin's Instagram account, along with other kids in his family and the child actors he works with in his films. Vin's got enough love for everyone! Scroll through to see some of the cutest pictures and videos he's shared of his children, and get to know the little ones better.
Hania Riley "Similce" Sinclair
Hania Riley Sinclair was born in April 2008. She is Vin's oldest child. She goes by the name Similce and Vin often refers to her as Alpha Angel because she's his firstborn. She made her acting debut in Fast & Furious: Spy Racers alongside her dad, who also executive produced the project. At the premiere for the show in 2019, according to Variety, Vin revealed that Similce was born while he was filming Fast and Furious (the fourth film in the franchise), but he was reluctant to leave set for the birth. His best friend and costar Paul Walker was the one who told him he needed to go be there for the birth of his child. Vin said Paul said to him, "It will be the best day of your life."
Vincent Sinclair
Vincent Sinclair was born in 2010. He's Vin's only son and named after Vin's stage name. Like his siblings, Vincent has largely been raised out of the spotlight, as Vin values his privacy. But Vin did tell Mom.com in 2014 that Guardians of the Galaxy was the first of his movies that he and Vincent were able to see together. He said, "So he kinda scoots to the edge of his seat and squints his eyes like this and he starts singing, 'Hooked on a feeling, high off believing . . .' Watching him do that just melted my heart.
Pauline Sinclair
Pauline Sinclair was born in March 2015. She is Vin's youngest child and is named after his late best friend Paul Walker. He told Today in 2015, "He was in the room. There's no other person that I was thinking about as I was cutting this umbilical cord. I just . . . knew he was there. It felt like, you know, a way to keep his memory a part of my family and a part of my world." Vin and Pauline are best pals, and he frequently shares videos with her on his Instagram. He also calls her Little Angel, and she clearly loves the spotlight because she's always a ham in his Instagram videos!