How Tall Is Ava Michelle From Tall Girl?
Moment of Truth, How Tall Is Tall Girl's Ava Michelle?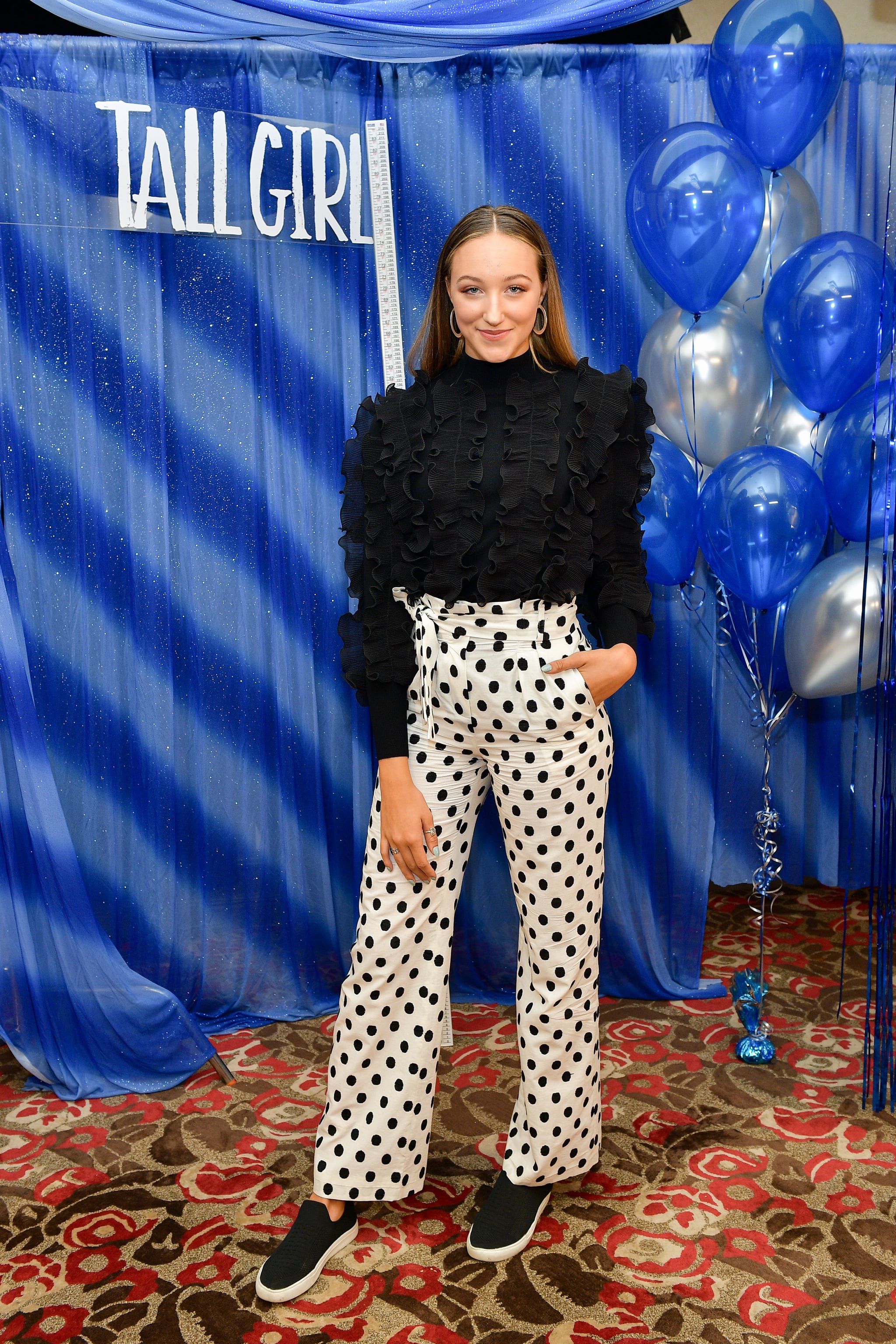 To add to the list of teen-flicks we will be shamelessly watching on Netflix, Tall Girl, starring Ava Michelle, is upon us. The Netflix original movie follows the life of Jodi (played by Michelle), who is the tallest girl in her high school at just 16 years old. With Ava towering over all of her costars (aka classmates) in the film, it makes you wonder if she is that tall in real life or if it's some sort of movie magic mind trick. So, how tall is Ava from Tall Girl? According to her Instagram bio, 6'1" to be exact — just like Jodi in the Netflix original.
At just 17 years old, Michelle is an actress, dancer (she appeared on a few episodes of Dance Moms back in the day), model, and singer-songwriter, and despite the character she plays in Tall Girl, she appears to be embracing all 73 inches of her height to the fullest.
The romantic comedy is directed by Nzingha Stewart and features other stars like Sabrina Carpenter as Ava's big sister (Harper), Angela Kinsey as her mom (Helaine Kreyman), Steve Zahn as her father (Richie Kreyman), and Luke Eisner as the Swedish exchange student named Stig who steals her heart (and also happens to be 6'2"). Complete with mean girls, makeover montages, ride-or-die friendships, and other elements of high school nostalgia, it's a love story you didn't even know you needed, yet should binge watch the second it's available to stream on Netflix.
The official Netflix description of the teen rom-com reads: "Jodi (Ava Michelle), the tallest girl in her high school, has always felt uncomfortable in her own skin. But after years of slouching, being made fun of, and avoiding attention at all costs, Jodi finally decides to find the confidence to stand tall."
Tall Girl starts streaming on Netflix on Sept. 13. We can't think of a better way to spend a Friday night, to be honest.