Hulu's Candy Jessica Biel Melanie Lynskey Interview | Video
Watch Jessica Biel Admit She Plays Pranks "That Set Up For Months"
Jessica Biel and Melanie Lynskey are mesmerizing as two best friends in the '80s in Hulu's new true-crime series "Candy." Biel plays Candy Montgomery, who killed Lynskey's Betty Gore more than 40 years ago. We got the opportunity to sit down with the stars, and they revealed just how pivotal to the role it can be to transform your outward appearanc, especially when playing real-life figures.

Here's Biel explaining the immediate effect of simply putting on Montgomery's glasses ("/it was like, boom!"):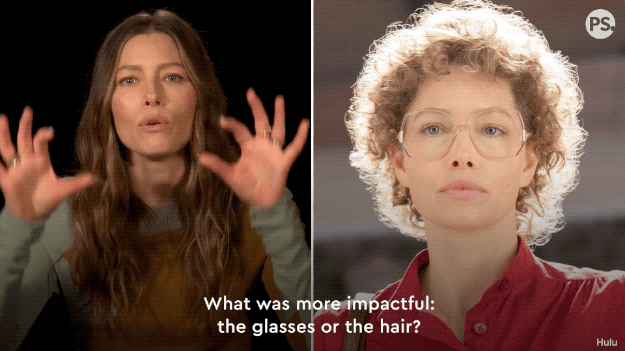 The actresses also recounted how their respective partners, Justin Timberlake and Jason Ritter (no strangers to acting themselves), supported them throughout the process of taking on such dark material. In response to a question on the longest lie they've ever told, Biel was quick to bring up pranks she's played on her friends that go on for "months and months and months." We're definitely going to need those details!
For insight into their process — and maybe even some epic pranking tips — check out the video above. Be sure to catch "Candy," premiering May 9th on Hulu.