Is Dolly Parton Married?
Meet the Man Behind Dolly's Greatest Love Songs — Her Husband of Over 50 Years
Ever wonder what inspired Dolly Parton to pen the hit song "Jolene"? Often deemed "the original diss track," most assume the lyrics were written out of spite toward a cheating partner. But the truth is "Jolene" is actually based on a running joke between Dolly and her husband, Carl Dean, to whom she's been faithfully married for over 50 years.
The story behind "Jolene" is that every time Dolly went to the bank with Carl, a red-headed bank teller would always flirt with him. "He just loved going to the bank because she paid him so much attention. It was kinda like a running joke between us." Dolly told NPR. "She was about 6 feet tall and had all that stuff that some little, short, sawed-off honky like me don't have." Despite being in a strong, healthy marriage, for artistry's sake, Dolly decided to memorialize the legacy of the temptress bank teller in a song. Of course, the woman's name wasn't actually Jolene — that came from one of Dolly's 8-year-old fans, who also happened to be a redhead like the bank teller, Dolly explained.
How Did Dolly and Carl Meet?
Long before she wrote "Jolene," long before she even became the country music icon we know her as today, Dolly was a starving artist trying to break into the music industry, and Carl was right by her side. Dolly and Carl met in a Wishy Washy Laundromat on the same day that Dolly moved to Nashville to jumpstart her music career. The two began dating shortly after. She was 18 and he was 21. "When I met my husband, he wanted to take me out to dinner. He pulled up to the drive-in window and got our food at McDonald's," Dolly recalled in People magazine. "He only likes to go places where he can be comfortable!"
When did Dolly and Carl get married?
Two years after their first meeting in Nashville, Dolly and Carl decided to elope in 1966, due to the fact that her record label didn't want planning a big wedding to get in the way of her budding stardom. They married in Georgia to avoid it being publicized in the Tennessee newspapers, and the only guests in attendance were Dolly's mother, the pastor, and the pastor's wife. "We found a little Baptist church in town, and went up to Pastor Don Duvall and said, 'Would you marry us?' We got pictures on the steps right outside the church," she told Country Music Television. Dolly didn't get her "dream wedding" until they renewed their vows in 2016, and even then it was a smaller ceremony with close family and friends — no outrageous dress or rhinestone studded heels. From a McDonald's first date to a private vow renewal at home 50 years later, the couple has always kept their romance low-key. Their ideal date? Having a picnic in the park, Dolly says. "I'll cook the stuff that I know we love, and I pack it up in a picnic basket. And then we'll go find some riverbank somewhere with our little camper, park, and have a picnic," she shared with People.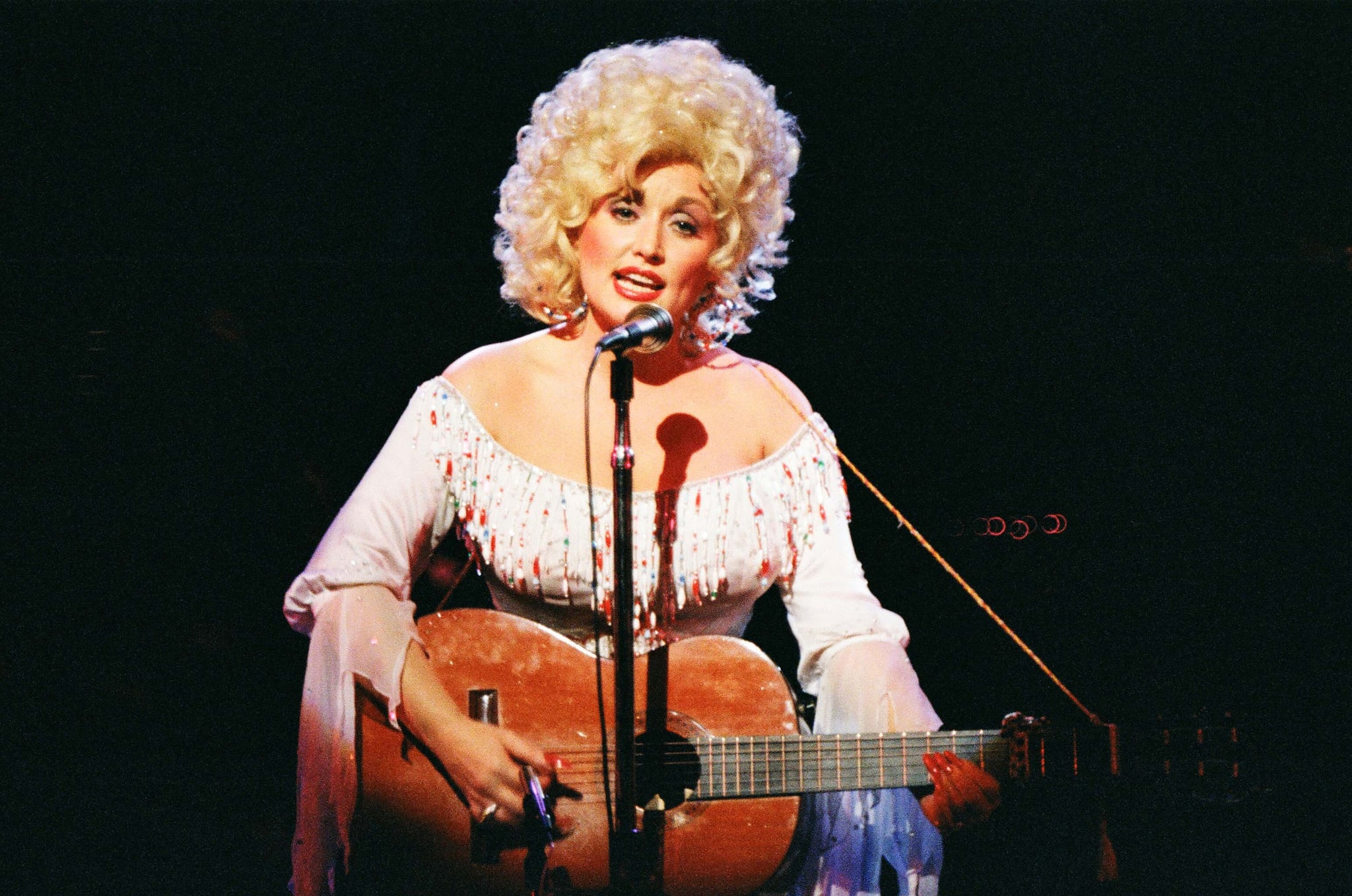 Why Don't We Ever See Pictures of Dolly and Carl?
For many years, Carl ran a busy road-paving business, and though he's since retired, he has always remained out of the public eye, rarely ever accompanying his wife to any of her music events. The first and last one he ever attended was a Broadcast Music International dinner in 1966, when Dolly's song "Put It Off Until Tomorrow" went number one. In fact, Carl has only seen Dolly perform in concert once — unless you count her State Fair performances, which Dolly jokes he only looks forward to attending "because he loves to go to the tractor pool," she said in an interview with Good Morning Britain.
While we never see them photographed together, Dolly and Carl wouldn't have it any other way. According to Dolly (and presumably Carl, though he never does interviews), privacy is one of the most important aspects of their marriage, given that Dolly is part of a very public industry. To this day, the couple makes sure that Dolly's career isn't the center of their marriage. "It's just a pure and simple relationship," she told Rolling Stone. That descriptor, "pure and simple" appropriately became the title of her 46th studio album, which is full of songs she wrote about Carl. Now on her 47th studio album, it still doesn't seem as though Dolly is planning on slowing down any time soon. Perhaps the secret to writing so many of the greatest love songs of all time is having a love story like hers and Carl's.