Jason Momoa Teared Up Before Doing the Haka With His Kids in Hawaii, and We're Crying Too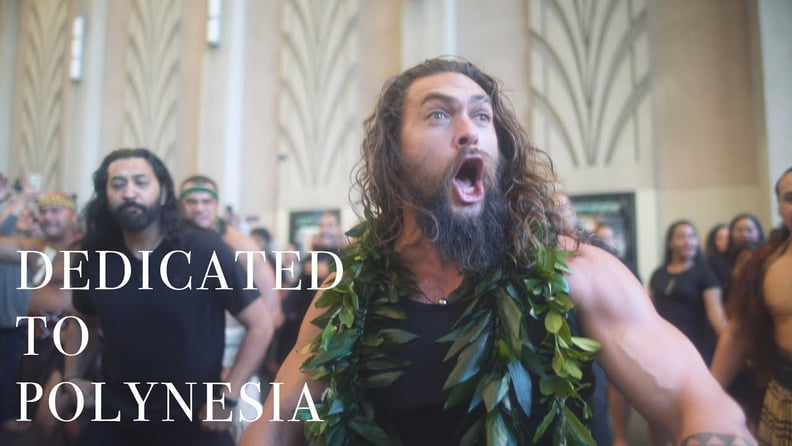 If you can't get Jason Momoa off your mind, you're not alone. The 39-year-old actor has been everywhere lately — not that we're complaining. Fans were especially impressed with Jason's performance of the Haka during the LA premiere of his superhero film Aquaman earlier this month, and less than two weeks later, he brought back the traditional Maori chant during an Aquaman showing in his home state of Hawaii on Dec. 21.
Before beginning the Haka with his 11-year-old daughter Lola and 9-year-old son Nakoa-Wolf, Jason gave an emotional speech and dedicated his role to the Polynesian people. "This is one of the greatest moments of my life. I'm so honored to play this role because it represents all of us, all of Polynesia." he said, tearing up. "I'm honored to combine land and sea. We are the seafaring, we are the people." Hear his touching words above, and stick around for the ever-intense Haka.