Jennifer Lopez Talks About Ben Affleck to People Magazine
Jennifer Lopez Has "Never Been Better" Since Getting Back Together With Ben Affleck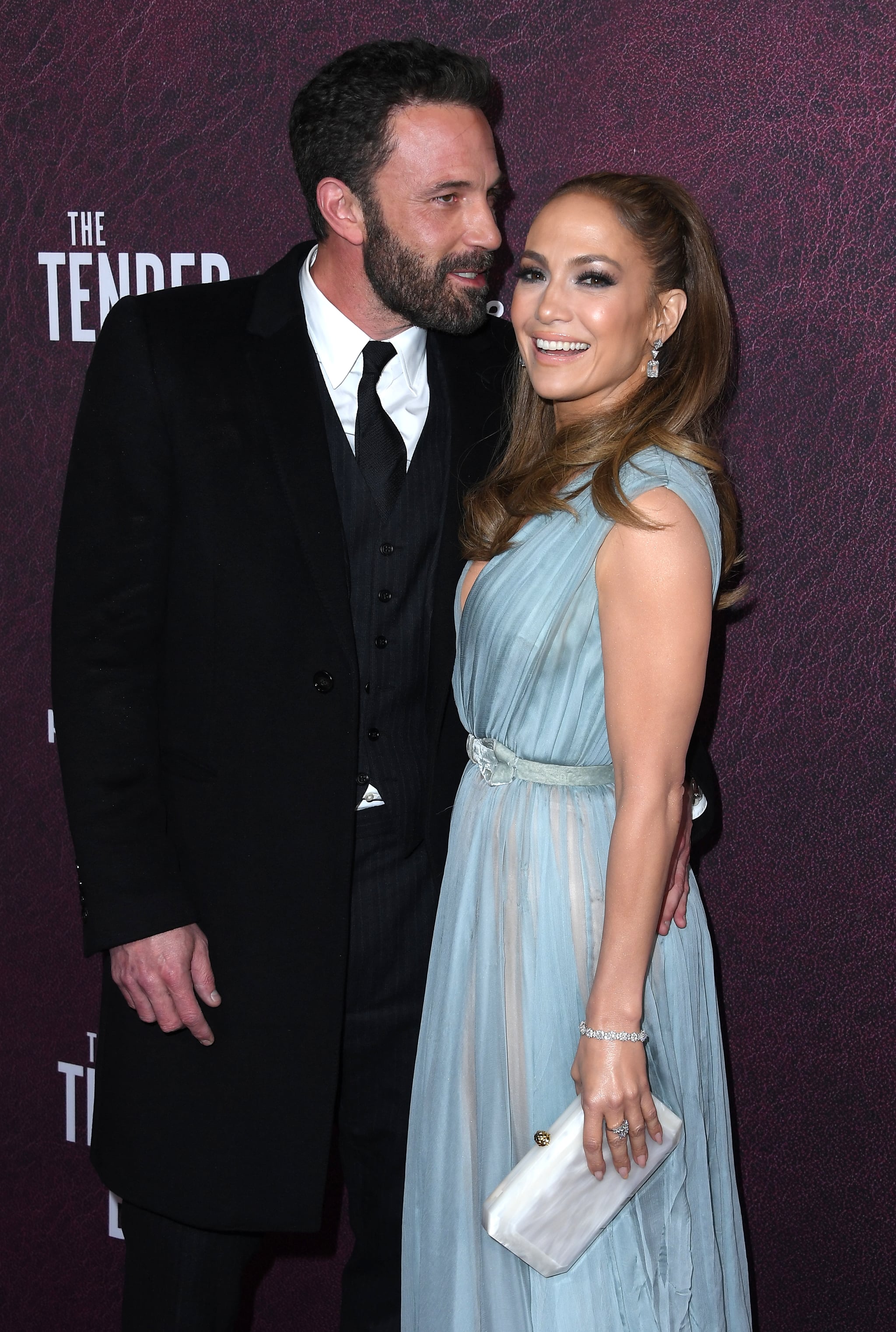 Jennifer Lopez and Ben Affleck have been busy turning heads on the red carpet, on the tarmac, and even on a $130 million yacht in Italy, but the reunited couple have been pretty tight-lipped about their rekindled romance. However, in a recent interview with "People," the "Marry Me" star gushes about her "second chance" with the 49-year-old actor. "I've never been better. It's just that we're all in a very beautiful moment," Lopez says, adding that she feels "so lucky and happy and proud to be with him."
When discussing her relationship with Affleck, Lopez reflects on the media circus that surrounded them 20 years ago, saying they're more conscious of how much they share with the public this time around because "it is such a beautiful time for all of us." She continues, "It's beautiful the way it feels very different than it was years ago. . . . There's more of an appreciation and a celebration for it, which is nice. When you find somebody and you really, really love them and you get a second chance at that? That is a really rare, precious, beautiful thing and we don't take it for granted."
Still, Lopez can't help but gush over Affleck, praising him for the man he's grown to become. "I feel like he's at a place in his life where — just like how I feel about myself — it's been a journey of learning yourself and figuring yourself out, getting to a place where you feel really good on your own and who you are so you can be in a happy, healthy relationship," she says, adding that he's everything she "always knew he was and wanted to be."
In case you need a quick refresher, Lopez and Affleck first met in 2002 on the set of their movie "Gigli," and they were engaged that same year before calling it quits just a few days before the wedding due to the "excessive media attention." Now, 18 years later, the pair are proving that real-life fairy tales can still exist. In her exclusive interview with "People," Lopez says she teaches her 13-year-old twins, Max and Emme, that "real love exists." She adds, "Some things can be forever, but it doesn't mean they just have a straight line." Read the rest of Lopez's interview on "People."