Jennifer Lopez Talks Ben Affleck on Good Morning America
Jennifer Lopez Says "Nothing Is More Fulfilling" Than Building a Future With Ben Affleck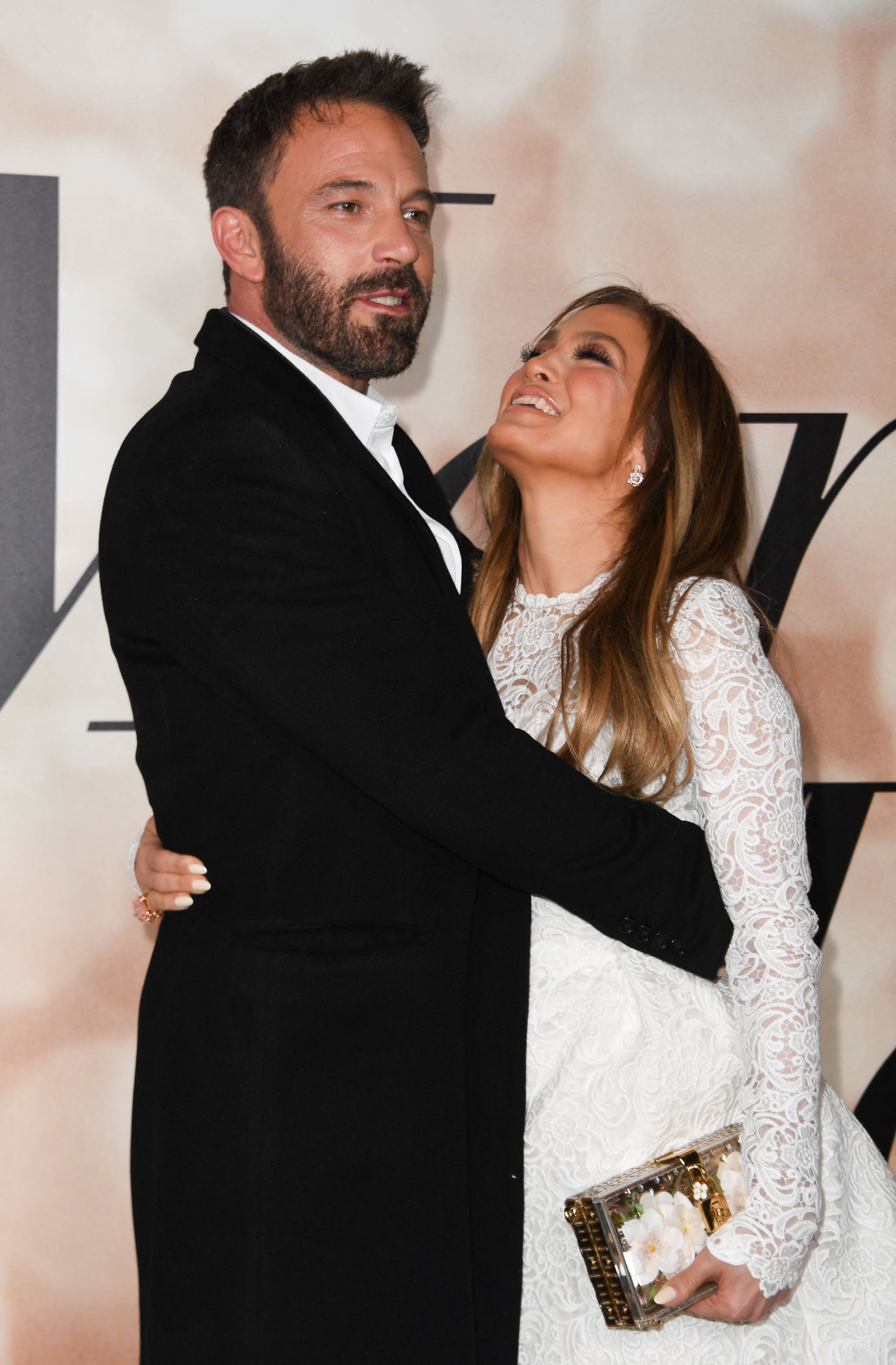 Image Source: Getty / VALERIE MACON
Jennifer Lopez is having quite a year. Between her highly anticipated Netflix documentary, "Halftime," and her upcoming nuptials with fiancée Ben Affleck, the "Shotgun Wedding" star is feeling good.
On June 9, Lopez appeared on "Good Morning America" to promote her partnership with Grameen America, which is helping to fund Latina entrepreneurs. Her relationship with Affleck came up during the interview, and she happily opened up about what the future holds for the couple.
"I love my career, but nothing is more fulfilling to me than being able to build a family with someone who I love deeply and who is just as dedicated to family and to each other as we can be," she said. "I love the idea of the future and what we can create, but I really want to savor the moment. I just want to stay real present in it as much as I can."
The day before her "Good Morning America" appearance, Lopez debuted her Netflix documentary at the 2022 Tribeca Film Festival. The film, which offers an inside look at the international icon's life, includes footage of her past performances, the 2020 Super Bowl halftime show, the 2021 presidential inauguration, and a brief cameo from Affleck.
Affleck and Lopez haven't yet set a date for their wedding, but the singer-actor hopes to plan something big when they finally tie the knot. "She definitely wants a spectacular celebration at some point, and money won't be an object!" a source told Us Weekly of Lopez's plans. Watch her full "Good Morning America" interview ahead.
"I'm hoping to kind of change the fabric of America, especially for Latina women."@jlo talks to @JohnQABC about her new mission to give $14 billion to Latina small business owners over the next eight years. https://t.co/kWY5S6eOU4 pic.twitter.com/JSnyqDCEJT

— Good Morning America (@GMA) June 9, 2022