Jessica Alba Shares a Rare Photo of Her Daughter Honor
Jessica Alba's Daughter Honor Is All Grown Up: "I Can't Believe She's So Tall"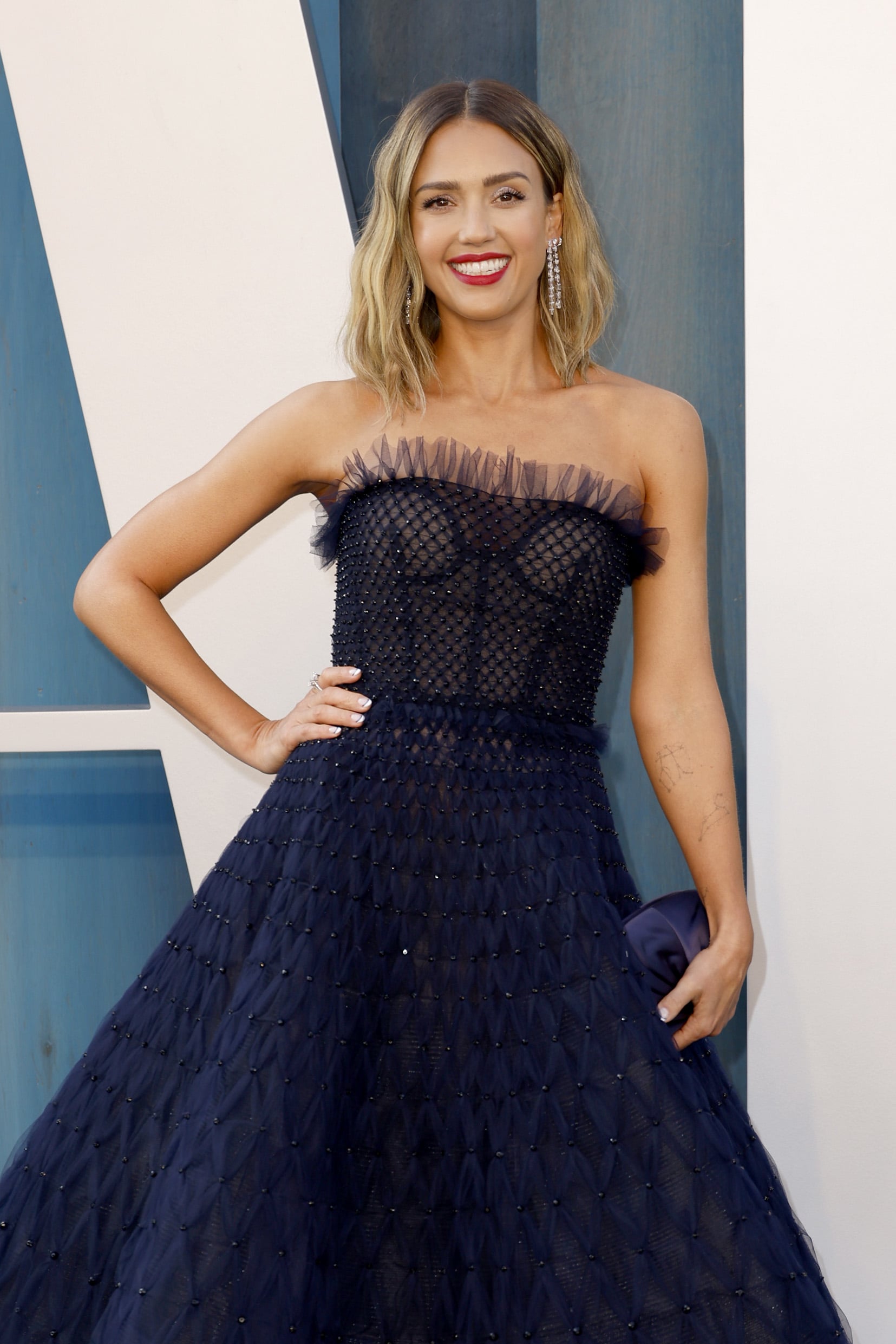 Image Source: Getty / Frazer Harrison
Jessica Alba might have to stand on her tippy toes next time she snaps a selfie with her oldest daughter, Honor Marie Warren. On Aug. 3, just two months after her daughter's 14th birthday, Alba shared a photo of herself next to Warren, who is already taller than her mama. "Just me & my (I can't believe she's so tall) baby girl," Alba captioned the photo of Warren giving her a hug in a parking lot by the beach.
"I'm honored you chose me to be your mama — you have been one of my greatest gifts in this life!!"
As beachgoers milled about in the background, Alba and her daughter took a moment to capture a photo of themselves dressed in coordinated tan ensembles in the early evening sunlight. The pair even wore sandals in matching shades of beige. While Warren's platforms gave her a few extra centimeters on her mom this time around, the mother-daughter duo are typically neck and neck in photographs (depending on their shoe situation). Alba has yet to confirm the exact height difference between her and her oldest daughter, but their latest photo together is just further proof that Warren is growing up.
In an Instagram post celebrating Warren's birthday on June 7, Alba reminisced about the time that's passed since she first gave birth to her baby girl. "My whole heart, my first baby — 14 years 🤯! Where did the time go!?" Alba captioned the slide show. "It feels like yesterday you were just a little baby — we spent hours staring into each other's souls, breaking me open, brightening my entire world, and showing me the deepest most profound love."
The proud mom continued, "I am so proud of who you are — so kind, intelligent, wise beyond your years, confident, silly, independent, creative and artistic — you are all of the things and so much more my Angel. I'm honored 😇 you chose me to be your mama — you have been one of my greatest gifts in this life!!"
Alba, who has three children with husband Cash Warren, is also mom to 4-year-old Hayes Alba Warren and 10-year-old Haven Garner Warren, who turns 11 on Aug. 13.