Chrissy Teigen Went All Out For John Legend's Birthday Math-Off — See the Pics!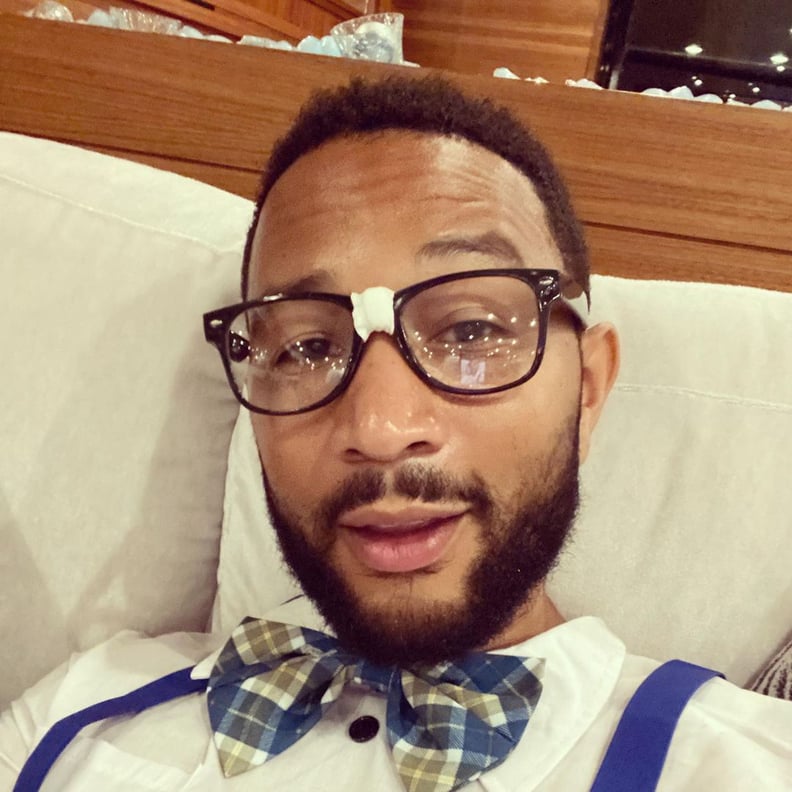 Forget the typical dinner party — John Legend celebrated his 42nd birthday with a math-off hosted by Chrissy Teigen, and it looked pretty damn fun, considering it was all about math. On Dec. 28, Chrissy teamed up with friend and celebrity hairstylist Jen Atkin to create the "ultimate surprise math competition" for their husbands, complete with game cards, bonus questions, and spot-on costumes. Lucky for us, the cookbook author shared a few glimpses into their intimate soirée on her social media Monday night.
As the game was based on sixth grade math questions, John and Mike Rosenthal fittingly wore suspenders, bowties, and, of course, name tags. Chrissy and Jen, on the other hand, wore sparkly pink gowns in their roles as game show hosts. "John and Mike love doing math, and so that's what he gets for his birthday," Chrissy said with a laugh on her Instagram Stories.
The four went all out with their celebration — John and Mike really take their math knowledge seriously — and the "Never Break" singer ultimately took home the first-place trophy. Look ahead to see all the fun moments from John's special birthday surprise.