JoJo Siwa Nearly Trampled at Lakers and Suns NBA Game
JoJo Siwa Was Almost Trampled by an NBA Player While Sitting Courtside: "Spiced Up the Game"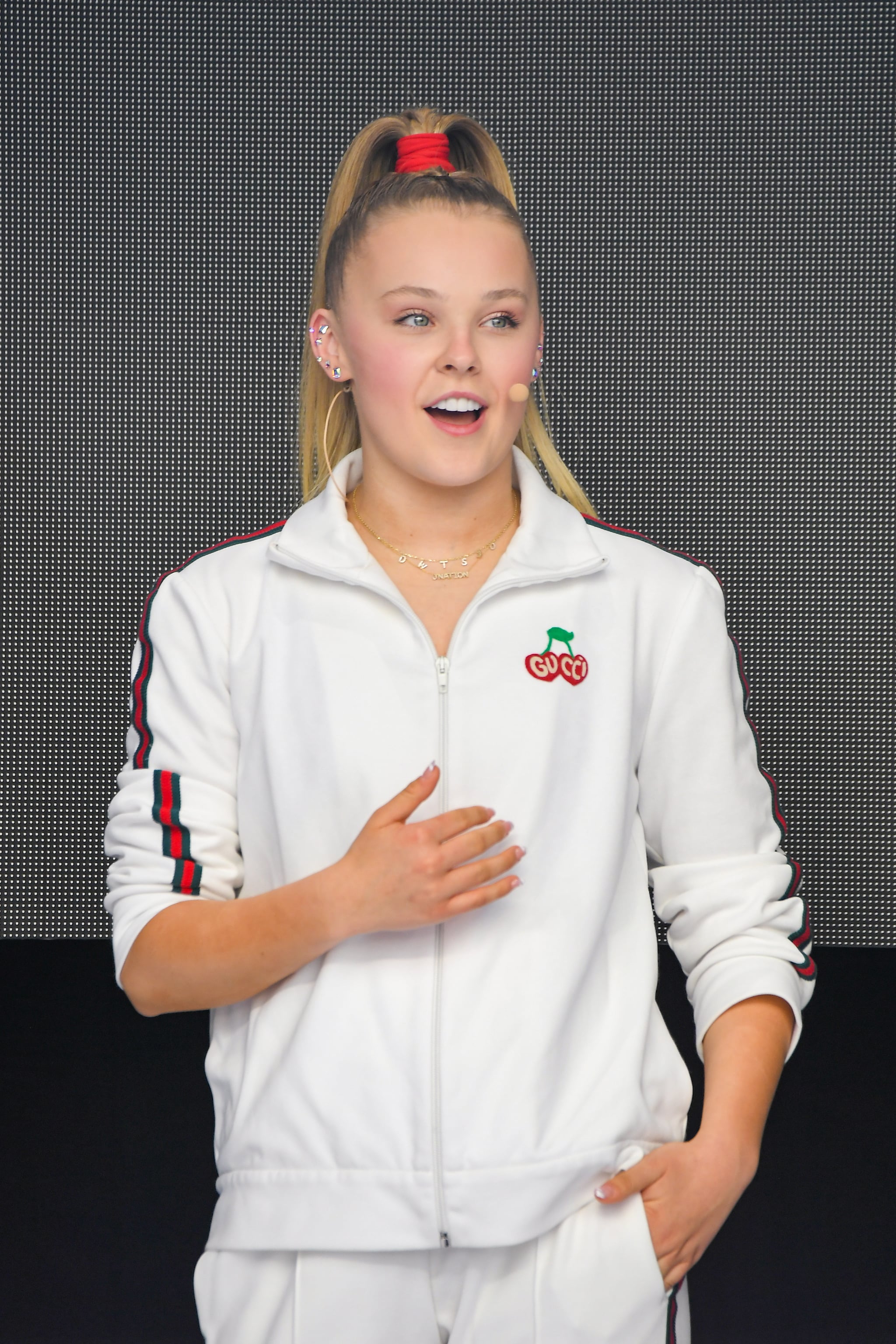 Image Source: Getty / Charley Gallay
Fore! That's the wrong sport, but you get what I'm saying. JoJo Siwa revealed on her Instagram Story on Tuesday night that she had a wish of sitting courtside and eating a hotdog . . . but she got so much more. The 18-year-old singer indeed sat courtside at the LA Lakers game against the Phoenix Suns with TikTok star Katie Mills and narrowly missed getting trampled. Suns player Jae Crowder dove into the stands to save a loose ball that was headed in JoJo's direction. Luckily, she ducked and Jae managed to jump over her.
JoJo had a good sense of humor about the whole incident. "That was really cool. Also, I just saw my life flash before my eyes. If I wouldn't have ducked, I would've been out [and] down for the count," she said on her Instagram Story, before joking that it "really spiced up the game." Watch the clip below while I add "getting trampled by an NBA player while courtside" to my list of fears.
How's it going down there, @itsjojosiwa? pic.twitter.com/MWKRFH8W3k

— Phoenix Suns (@Suns) December 22, 2021