Watch Kaavia Union Wade Sing Alicia Keys at Karaoke Night
Kaavia's Adorable "Girl on Fire" Karaoke Cover Caught the Attention of Alicia Keys Herself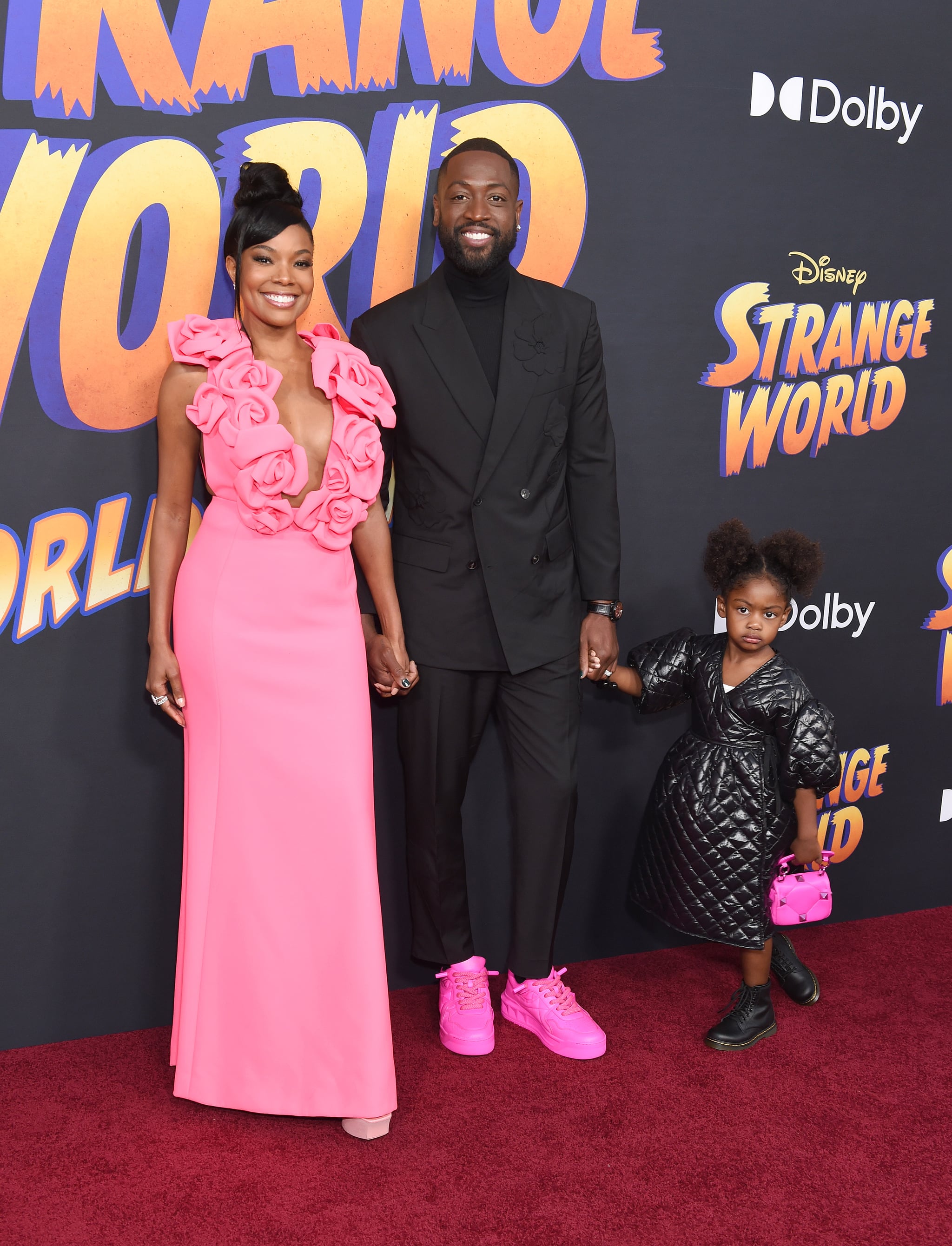 Image Source: Getty / Gilbert Flores
This girl is on fire! Gabrielle Union recently shared an Instagram video of her tenacious 4-year-old daughter, Kaavia, singing her heart out to Alicia Keys during karaoke. "Who is this lil karaoke 👑 and what has she done with @kaaviajames ?!?! I cannnnnnnt," Union wrote on Nov. 28. In the clip, Kaavia is seen holding the microphone and belting "Girl on Fire," ending her performance with a dance break. She also channeled her inner snow queen with Frozen's "Let It Go," after promising the crowd she was going to "get this party started."
As it turns out, the young karaoke queen's cover was so captivating, it ended up reaching Keys herself. In a Nov. 30 interview with E! News, the award-winning singer-songwriter reacted to Kaavia's rendition of the 2012 hit, saying that the performance meant so much to her as an artist. "That is everything," Keys said upon watching the video. "That's the biggest, most beautiful gift."
Keys said it's an honor to see someone as young as Kaavia feel so empowered by her own song. A delivery with this much spirit is a reminder of the impact music can have. "When you create music, I think you create it because, first of all, you have something to share and then you want people to feel it. So when these little girls and boys and grown folks sing 'Girl on Fire' with so much conviction and so much love, it reminds them that they are powerful, they are possible, they are on fire," Keys said. "I had no idea it would have that effect for so many people — but that it does, that makes me feel not only powerful but humble."