Kate Hudson Posts a Birthday Tribute For Mom, Goldie Hawn
Kate Hudson Celebrates Goldie Hawn's 77th Birthday: "You're My Everything"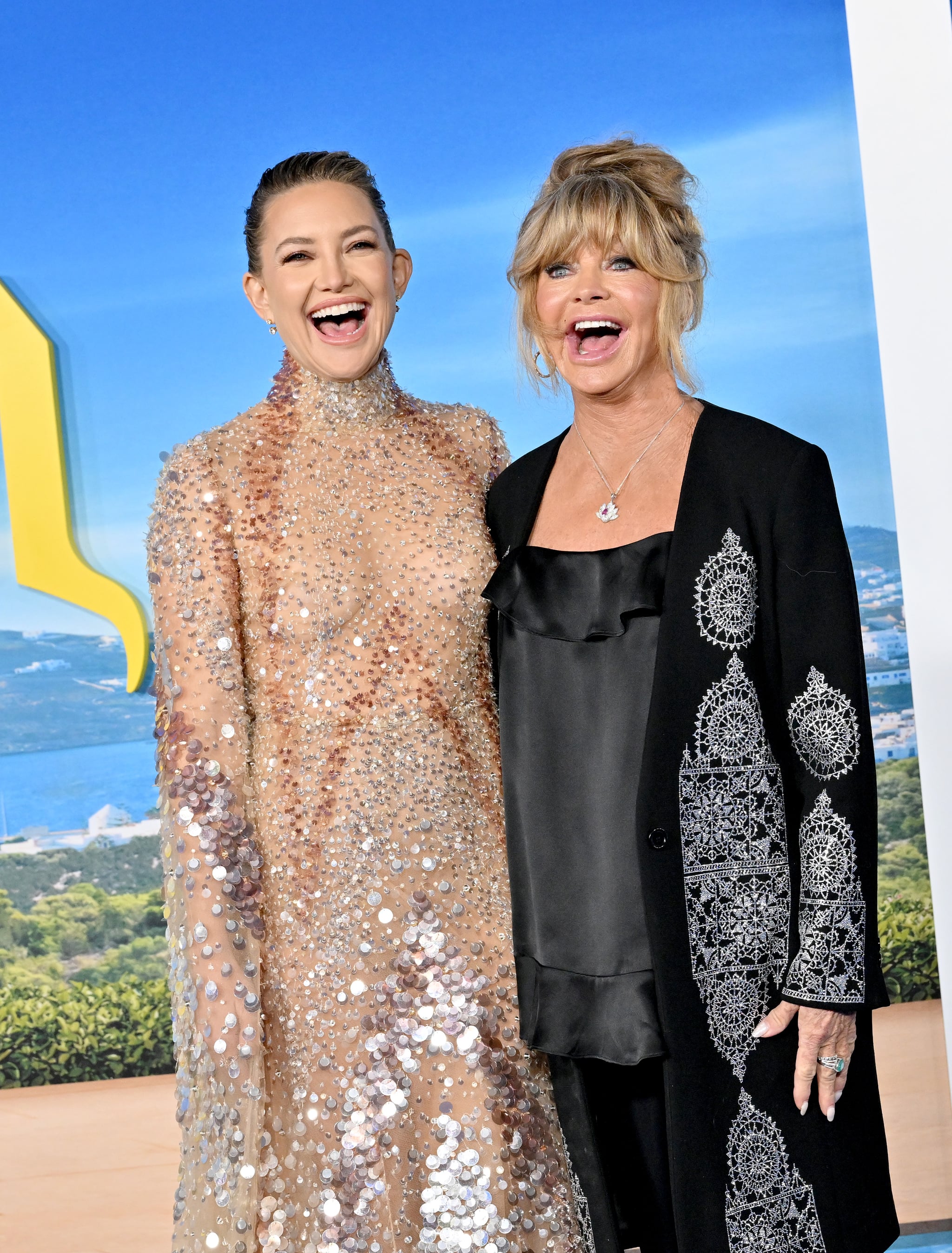 Scorpio season isn't over yet! On Nov. 21, Kate Hudson shared a birthday tribute for one of the most important people in her life: her mother, Goldie Hawn. Along with photos of the two together, featuring them smiling in sunglasses, taking a selfie on an airplane, and spending time with Hawn's precious grandchildren, Hudson also wrote all about her mother and shed light on their close relationship. "So lucky I get to celebrate my beautiful mother everyday BUT TODAY Nov 21 was the day she was born!" she captioned the photo gallery on Instagram in honor of Hawn's 77th birthday.
"My mother's life is a treasure trove of wisdom that I feel deeply honored to know intimately."
"I wonder if God knew what had been concocted in the stars to create this beaming light? I have a feeling it was by no accident that she shares this otherworldly lust for life and joyous spirit," Hudson continued. In addition to praising her mother's carefree attitude, she added that Hawn has an incredible strength that should not be underestimated. "Be not fooled, my mother has depths that reach far beyond a tip toed dance through life," Hudson wrote. "She has challenged the toughest minds, stood tall for her worth, she blazed trails for us to walk a little easier through and cut a lot of those weeds that love to scratch at women's ankles trying to get us to turn back, she follows through during the toughest moments and never takes no for an answer."
She went on to describe how much she's learned from Hawn, who seems to live life to the absolute fullest. "My mothers life is a treasure trove of wisdom that I feel deeply honored to know intimately," Hudson said. "Most importantly, she always wanted and continues to aspire to be the best mother and grandmother. And well . . . let's just say, she's winning at that," she added. The sentiment was further solidified by all the adorable photos shared in the Instagram tribute. "HAPPY BIRTHDAY MAMA G! You're my everything."