Ke Huy and Echo Quan's Love Story Through the Years
Ke Huy and Echo Quan have been together for more than two decades, but they prefer to keep their romance out of the spotlight. According to Town & Country, the award-winning "Everything Everywhere All at Once" actor and the talented language translator met on the set of film "2046" in Hong Kong. In a Guardian profile of Ke Huy, it was revealed that director Wong Kar-wai first suggested Ke Huy and Echo should date, and as of 2023, the pair have been together for 23 years.
Ke Huy and Echo also worked together on the critically acclaimed film "Everything Everywhere All at Once," though Ke Huy's preparation for the role left his wife less than thrilled at times. "I practiced [the fanny pack fight scene] for a long time," he shared during an interview with Entertainment Weekly. "The fanny pack is six or seven feet long, and I was constantly throwing this around, wrapping it around my neck and stuff. I ended up breaking a lot of things in the house, and my wife wasn't too happy about that. Can you imagine? It was just me swinging this fanny pack wherever I go, to the living room, or the bedroom, or the kitchen. I was doing it for months."
Ahead, take a look at a timeline of Ke Huy and Echo's romance through the years.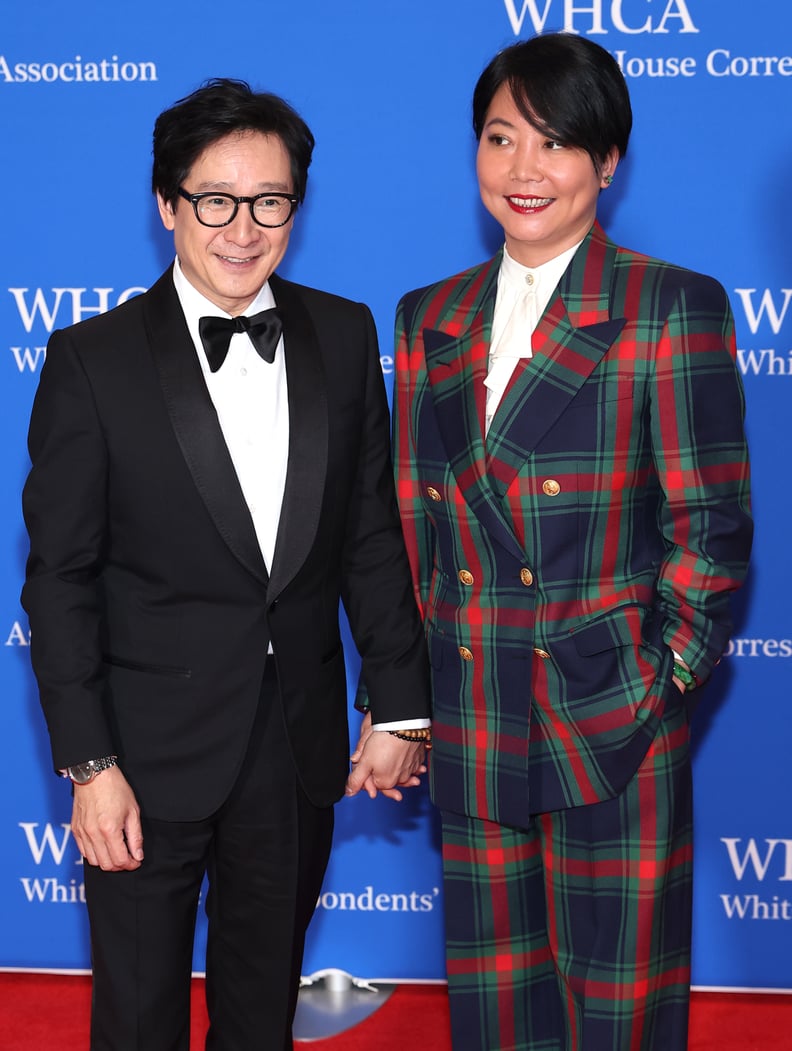 2000s: Ke Huy and Echo Quan's Romance Blossoms
Ke Huy and Echo met in Hong Kong while working on the film "2046," released in 2004. The movie's director, Wong Kar-wai, is actually who "first suggested they should date," according to a Guardian profile on Ke Huy in November 2022.
After they began dating, the pair tied the knot sometime in the 2000s and moved to Los Angeles, per Us Weekly.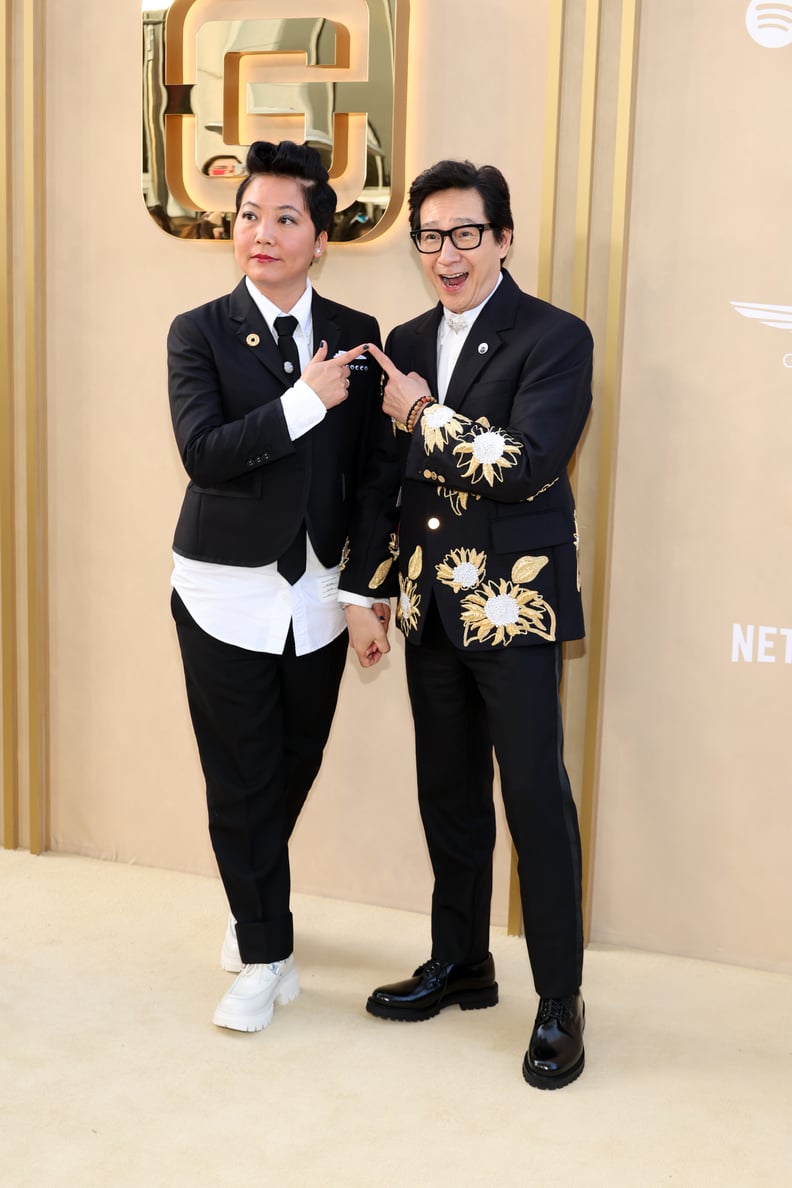 2020: Ke Huy and Echo Quan Work Together on "Everything Everywhere All at Once"
While it's unclear exactly when the two officially became husband and wife, they were professionally linked once again in 2020 when they worked together on the award-winning film "Everything Everywhere All at Once." Ke Huy portrayed Waymond Wang in the movie, while Echo worked as the on-set translator. Her role was so important that the film's directors, Daniel Kwan and Daniel Scheinert, called her "the secret soul of our film set" in a tweet.
After Ke Huy was presented with the Golden Globe for best supporting actor in January 2023, he took a minute to praise his wife in a rare statement, saying, "And last but not least, I want to thank the most important person in my life, the one person that has never stopped believing in me. My wife, Echo, I love you with all my heart."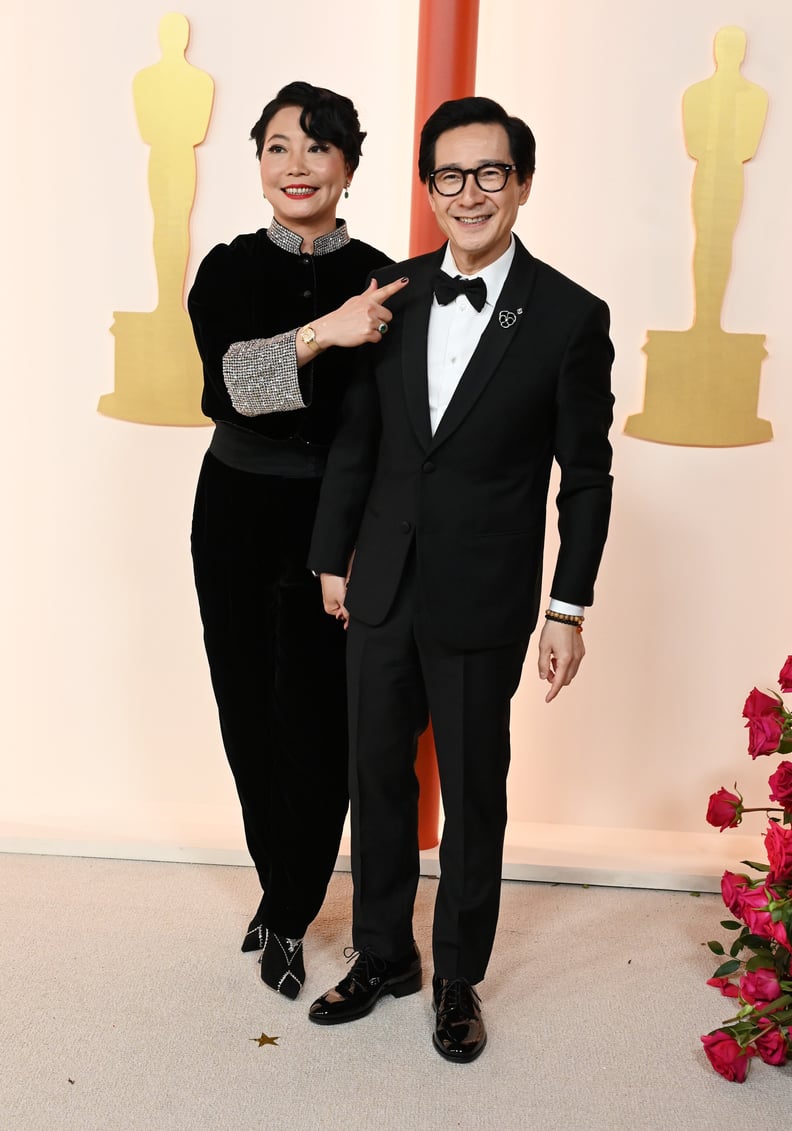 December 2022: Ke Huy Credits Echo Quan For His Return to Acting
In an interview with Vanity Fair in December 2022, Ke Huy openly spoke about how Echo played a big part in his return to acting after taking a hiatus and being afraid of rejection. He said he and his wife spent an entire year talking about giving in to the "acting bug" again. "I was going to be 50 years old," he recalled. "I didn't know what it would be like to go and audition and get rejected again and again. I didn't know whether Hollywood wanted me again."