Kelly Rowland Talks About Merry Liddle Christmas Baby
Kelly Rowland Talks Merry Liddle Christmas Baby: "Black People Want to See Themselves Reflected"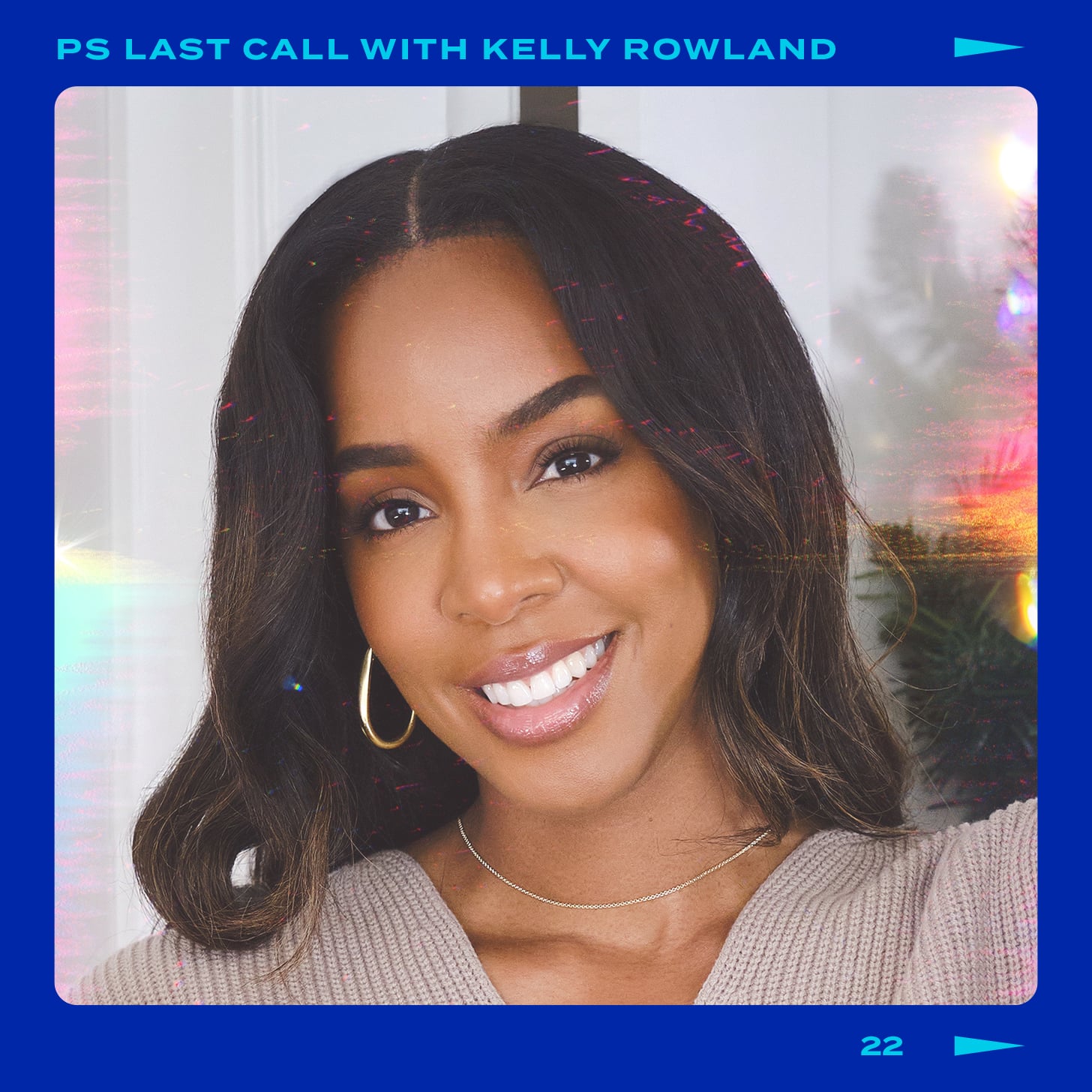 Image Source: Lifetime
In our Q&A series Last Call, we get down to the bottom of every last thing with some of our favorite celebs — from the last time they were starstruck to the last song they listened to. This week, Kelly Rowland takes our call.
Leave it to Kelly Rowland to turn a real-life Christmas catastrophe, where her beige chairs ended up covered in red and green food coloring, into a holiday movie trilogy. In case you need a refresher, we met the Liddle family in 2019 with Lifetime's Merry Liddle Christmas, which follows Jacquie (Kelly), a successful entrepreneur who invites her family over for Christmas only for complete chaos to erupt. She also falls in love with her handsome neighbor, Tyler (Thomas Cadrot). In 2020's sequel, Jacquie and Tyler plan out their Merry Liddle Christmas Wedding. The franchise's third installment, Merry Liddle Christmas Baby, premiered on Lifetime on Nov. 27 and follows Jacquie and Tyler as they anxiously await the arrival of their first child. But, the baby they're expecting turns out to be twins!
"Black people want to see themselves reflected properly."
Because Kelly didn't grow up seeing a lot of Black and brown people in holiday films, it was crucial that the Merry Liddle Christmas franchise, which she also executive produced, authentically reflects the Black experience. "There was a moment for us to do the family dinner scene and the food didn't look right . . . The greens were a little too green. It may seem small, but it meant a lot to me because food is a great big part of our culture," she told POPSUGAR. "So I was like, 'We have to cancel this today,' because someone out there would pick it apart and say, 'Ugh, we don't do that,' you know what I mean? Black people want to see themselves reflected properly."
As far as Kelly's own holiday traditions, she puts up her Christmas tree the day after Halloween. This holiday season marks the first one since Kelly and her husband, Tim Weatherspoon, welcomed their second son, Noah, in January. "[My oldest son] Titan's going to love showing him the ropes of Christmas," she said. When it comes to feeling festive, music, of course, is always a must for the Grammy-winning artist. Her favorite tune? Nat King Cole's "The Christmas Song." "It just makes me miss my mom, but it still feels good," she said. "Christmas is some of the sweetest times of our relationship, so when I hear that song, I often smile so big." Read the rest of Kelly's Last Call interview ahead.
What was the last day on the set of Merry Liddle Christmas Baby like?
Ooh, bittersweet. It was a lot of tears, because I bonded a whole lot with the kids this year. They're all great kids, and it's such a trip to be able to watch them grow up in the past three years.
What is the last thing you did with your Merry Liddle Christmas Baby co-stars off set?
Me and Bresha [Webb], we always talk. We're talking about her wedding.
What is the last song you listened to?
"Show Me" by James Blake and Monica Martin off James's new album, Friends That Break Your Heart. It's just a beautiful record. That keeps me in my feelings.
What is the last song you sang in the shower?
Don't laugh, but "Part of Your World" from The Little Mermaid. Acoustics in the bathroom for that song are amazing.
What is the last show you binge-watched?
Sex Education, and I'm binge-watching Schitt's Creek right now. It's so good.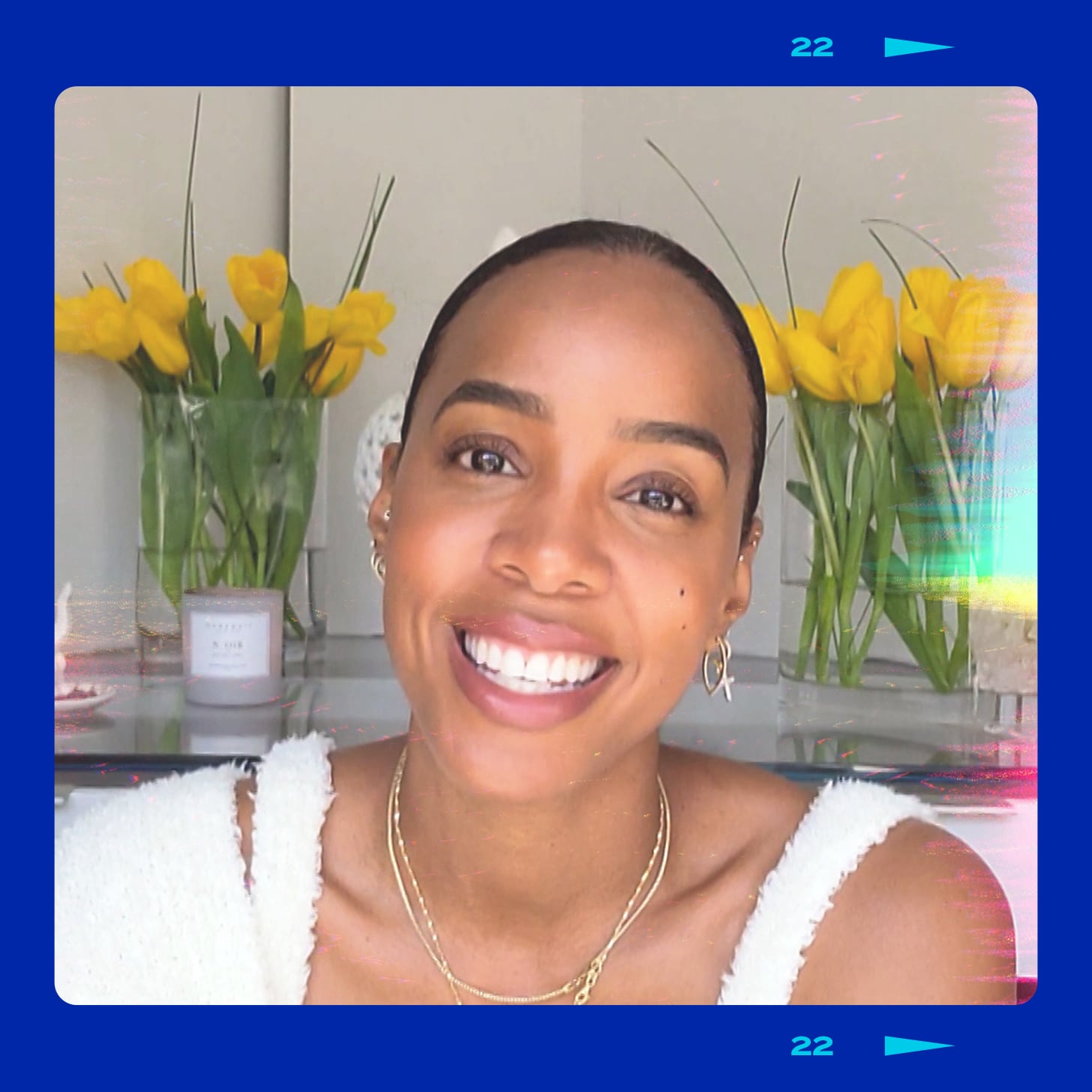 Image Source: Getty / BET2020
What is the last photo on your camera roll?
It's actually a picture of a Dubbed Reese's Thanksgiving Pie! I'm going to need Reese's to send me one. They have some serious shipping and explaining to do.
What is the last thing you texted?
It was a picture of my baby [Noah] to my husband. In the picture, he's seven months old, but he looks like he's three years old. I was like, "Oh my gosh, why does he look so big?"
What is the last thing you ordered online?
This shirt by The Row. It's one of my favorite things that I bought myself recently because one, it's timeless, and two, it reminds me of an outfit that Linda Evangelista wore on the runway. I'm obsessed with that era of supermodels.
What is the last gift you received?
A pecan pie from Goode Company in Houston, Texas. It's the best pecan pie you'll ever have at home.
What is the last thing you did for self-care?
I received the most amazing Cryofacial from my facialist, Shani Darden. I left feeling like a brand-new woman.
What is the last thing you normally do before bed?
Talk to my kids, talk to my friends, and drink some water. I've been on this water kick lately. Gabrielle Union drinks all this water, and she's one of the most beautiful women I've ever seen in my life. If she looks that great, I'm going to do whatever she's doing.
What is the last piece of advice that changed your life?
To not let someone dictate my temperature. Sometimes, a person can walk into a room and their energy might be off, but mine's happy. Because I'm so open to energy, I might shift into theirs. I'd like to be the person who changes the feelings of others, not have them change mine.