The Biggest Revelations From Kid 90, Soleil Moon Frye's New Hulu Doc
Kid 90 is everything we didn't know we needed in a documentary — part poetry, part home video montage, Punky Brewster's Soleil Moon Frye revisits her young life as a child actress and teenager growing up in Hollywood. With unexpected appearances from "the who's who" of 90s teen stars, ranging from Leonardo Dicaprio to David Arquette, director Frye's obsession with filming her surroundings in her youth makes for a dream-like time capsule today. Although the film focuses on Frye's own youth's escapades, marked by trauma and joy in different forms, the documentary also works to immerse viewers in what it was like growing up in Hollywood in the '90s as a bonafide child star.
Nothing seems off the table in Kid 90, which delves into Frye and her friends' drug and alcohol use, their toxic relationship with young fame, depression and suicide, and the insecurities that come with being in the spotlight at life's most awkward ages. But there is also an unbridled desire to experience life, exhibited both in Frye's countless poetic journal entries, and her recollection of her and her friends' memories. Even more, you'll find a perfect snapshot of what life was like before the internet — a time where being filmed by your friend meant the recording would end up in a basement somewhere, not posted where the entire world could see. The truly nostalgic will wince at the chasm, particularly when realizing how the subjects' nonchalance and naiveté measure up to our own hyper-vigilant era.
Apart from the grand themes at play throughout the documentary, touching upon identity, self-love, and age, there are also tons of details we didn't see coming. Ahead, find Kid 90's biggest revelations that we still feel shocked about.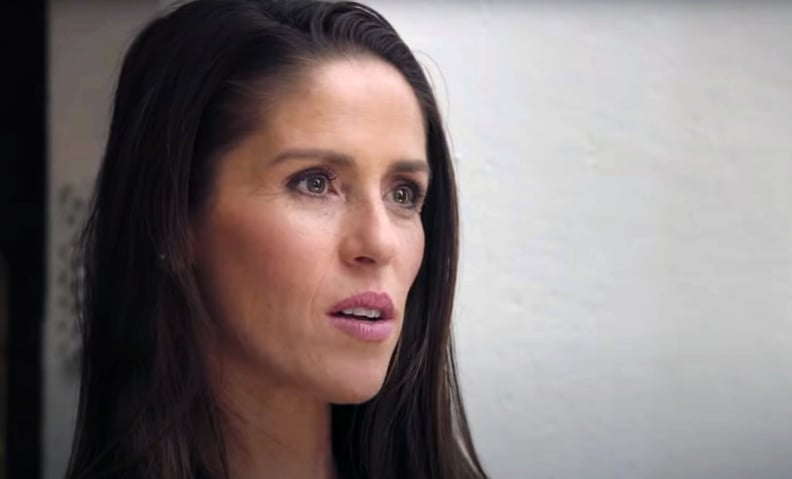 Soleil was shamed for her body's early development: As Frye explains in the documentary, after rising to fame as cute, peppy Punky Brewster, shaking hands with George H.W. Bush and getting "10,000 fan letters a week," the child star found herself in an identity crisis at just 12 years old. As she developed quickly, she was soon placed in roles that spotlighted her breasts, most notably in a scene on The Wonder Years. Made uncomfortable by male, middle-aged interviewers in a sequence that is infuriating to watch, Frye ended up deciding on getting a breast reduction. The decision seemed to make her happier, but her experience puts the "adult business" of acting in a horrible light.
Frye's house was where Hollywood child star friendships blossomed: Throughout the doc, we regularly see Soleil's mom Sondra cooking and laughing at home, while welcoming half of Hollywood's child stars into her home. Many of the stars the Soleil interviews say her family felt like "home" to them, including Beverly Hills, 90210's Brian Austin Green and Saved by the Bell's Mark-Paul Gosselaar. Also alluding to her actor father Virgil Frye who was largely absent from her life, the doc paints a picture of how the child actors all felt lost in some way, but banded together to feel invincible.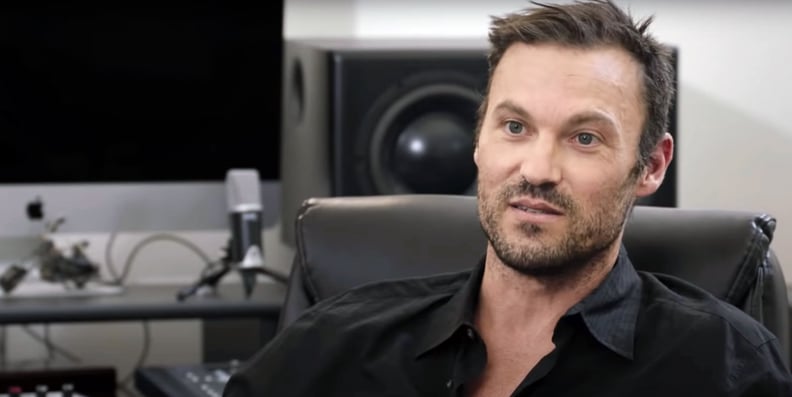 There is a constant recollection of how child stardom traumatized the actors: Director Soleil interviews lifelong actor friends like Brian
Austin Green, Mark-Paul Gosselaar, David Arquette, and Stephen Dorff,
who all recount their difficult experiences with child stardom. The doc
truly seems to make a point that the entertainment business is no place
for a child, although Frye is quick to point out that no one forced her
to act and sees the experience as a happy one. That being said,
Gosselaar remembers a time when he was told to "act like an adult" while
on stage when he was just a preteen, while Brian Austin Green describes
releasing his first hip-hop album to wide heavy-handed criticism ("the
poor man's Vanilla Ice"). Each of the actors talk about becoming insecure and hypervigilant of the way they were perceived by others, which made them soon turn to hard-partying ways, some ending up depressed or suicidal.
The documentary recounts the stars' drug use: The film definitely makes a point of showing the tumultuous environment the actors grew up in, mentioning the use of mushrooms, marijuana, crack, and heroin. As actor Green recalls meeting Frye at a party with Johnny Depp and Bubbles, Michael Jackson's chimp, things quickly got much more serious in their teenage years, as the actors turned to alcohol and drugs to numb their issues. As David Arquette explains, "it got dark," describing the true insanity they experienced.
Frye's tumultuous childhood made her turn to the camera: As Soleil explains it herself, the almost-excessive amount of footage she filmed as a teenager was "a way of controlling" her surroundings, and being an artist. As someone who spent her childhood being filmed and watched by others, turning the camera around gave her a sense of control and identity she needed.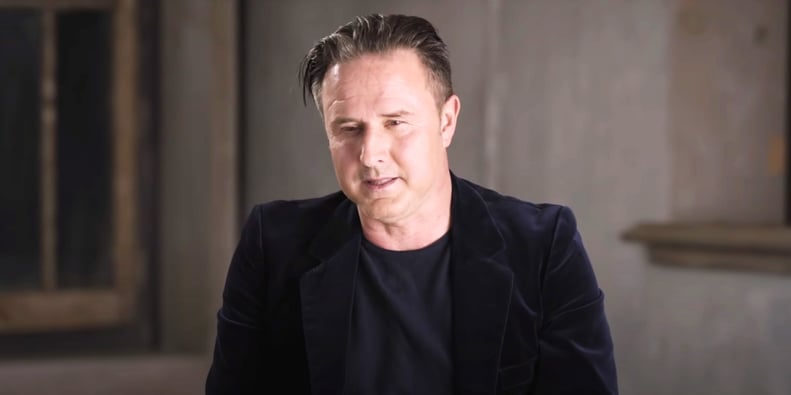 Hollywood's '90s child stars were a tight-knit community: As Green describes the group as, "literally there were like 12 kids in the business, so we all knew everyone. We all knew each other," Soleil's footage showcases a plethora of familiar faces. We see Roseanne's Sara Gilbert, Jenny Lewis, Leonardo Dicaprio, Sugar Ray, Mario Lopez, Webster's Emmanuel Lewis, Corey Feldman, Johnny Depp, and Mark Wahlberg all live it up in Hollywood, at a time when INXS, U2, and Erasure would play on the radio, and people weren't "on all the time" while being filmed.
Frye details her horrifying sexual assault: In the documentary, Soleil goes back to a heartbreaking diary entry to confront her experience with sexual assault, detailing a non-consensual encounter she had with an older man. The diary entry describes how she was about to have sex for the first time, but quickly realized she didn't want to. When she said no, the man still insisted, and made her feel like she had "lost her virginity" to him. The traumatizing experience continues to be difficult for the actress, particularly when she reads how she wrote as a teenager that the experience was partially also her fault for being "too forward." As she reads the entry that almost paints the situation in a romantic light, Frye questions, "are memories real, or are they the stories we want to tell ourselves?"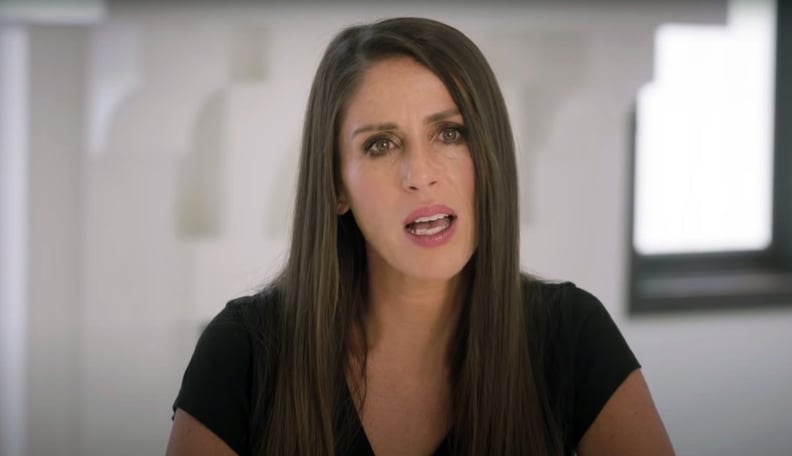 The doc uses Frye's teenage diary to describe her experience with young love: In a very effective move, director Frye chooses to read various downright-poetic diary entries from her teen years in order to give a voice to her memories. The entries paint Soleil's romantic heart, calling Johnny Depp her "future husband" and drawing hearts around Mark Wahlberg's name, wondering what life would be like and who she would fall in love with when she was older. Throughout the doc, Soleil also recounts her relationship with "Jump Around" rapper Danny Boy O'Connor, who she later reconnects with in Tulsa, and talks about how he encouraged her to film everything before drifting out of her life due to drug use. Soleil connects her experience with an absent father with her "need to feel loved" and her attraction to extremes, also describing losing her virginity to an older actor and a skater she fell in love with during her time in New York.
The film has moments of deep darkness, relating to some of Soleil's friends' suicides: Throughout the doc, there are various mentions of depression and suicide, particularly focusing on Frye's close friend Jonathan Brandis' suicide at age 27. As Soleil finds a journal entry that says her and Jonathan will marry one day, one can see how important the seaQuest DSV star was to Frye, and to the world. With a mention of porn actress Shannon Wilsey shooting herself after crashing her Corvette, the film dives into the darkness of fame and its relation to depression and "the point of no return." As Frye looks back at the archival footage, she realizes the friends that needed to be heard, but that she tragically just didn't see it at the time.
As Soleil puts it, the film depicts a "coming of age all over again as an adult": The documentary paints a difficult portrait of '90s child stars, but leaves room for hope, too. Soleil says, "life is beautiful, messy . . . it's complicated," and talks to Danny Boy O'Connor 20 years later about still finding serenity. As Frye finds self-love through making the film, making her wonder how many people are still going without it, she realizes she loved other people, but was loved also.