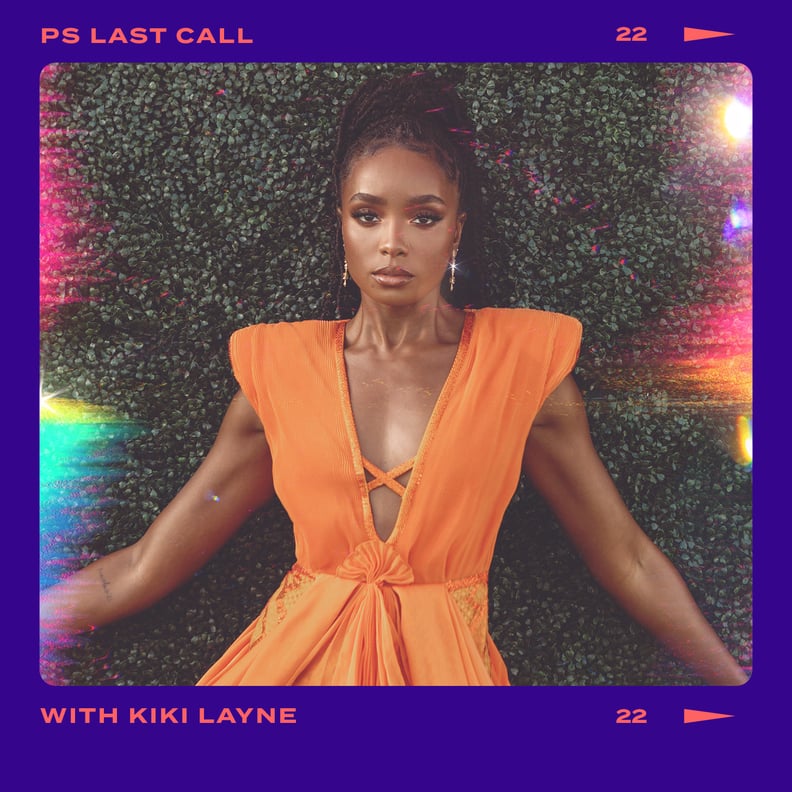 D. Adams
D. Adams
In our Q&A series Last Call, we get down to the bottom of every last thing with some of our favorite celebs — from the last time they were starstruck to the last song they listened to. This week, KiKi Layne takes our call.
KiKi Layne is booked and busy! The 30-year-old actor currently stars as the live-action lead Ellie in "Chip 'n Dale: Rescue Rangers," alongside Andy Samberg, John Mulaney, Keegan-Michael Key, and Seth Rogen. Despite not watching the original series growing up (Layne was more of a Nickelodeon fan, watching "Hey Arnold!" and "Rugrats"), she was excited to revive the beloved adventure comedy more than 30 years later.
"It started off as a conversation with [director] Akiva [Schaffer]," Layne tells POPSUGAR about how she got involved with the project. "They sent me the script, and I just got to talk to him about what his vision was, and I was very excited, just hearing how he really wanted to celebrate animation and so many of the characters that a lot of us know and love. So to be a part of that, I said, 'Absolutely, I'll fight some crime with Chip and Dale. Why not?'"
Disney+'s "Rescue Rangers" catches up with our favorite chipmunks Chip and Dale, who are now living very different lives in modern-day Los Angeles. When a member from the original series suddenly disappears, the pair reunite to save their friend. According to Layne, the movie is basically "another fun, thrilling adventure with Chip and Dale."
In addition to "Rescue Rangers," Layne stars in the upcoming "Don't Worry Darling" with Florence Pugh, Harry Styles, Chris Pine, Gemma Chan, and Olivia Wilde. She also recently started production for Netflix's "The Old Guard 2" and made her return to theater with Aleshea Harris's off-Broadway production "Sugarland."
Find out what else Layne has been up to in our Last Call interview ahead.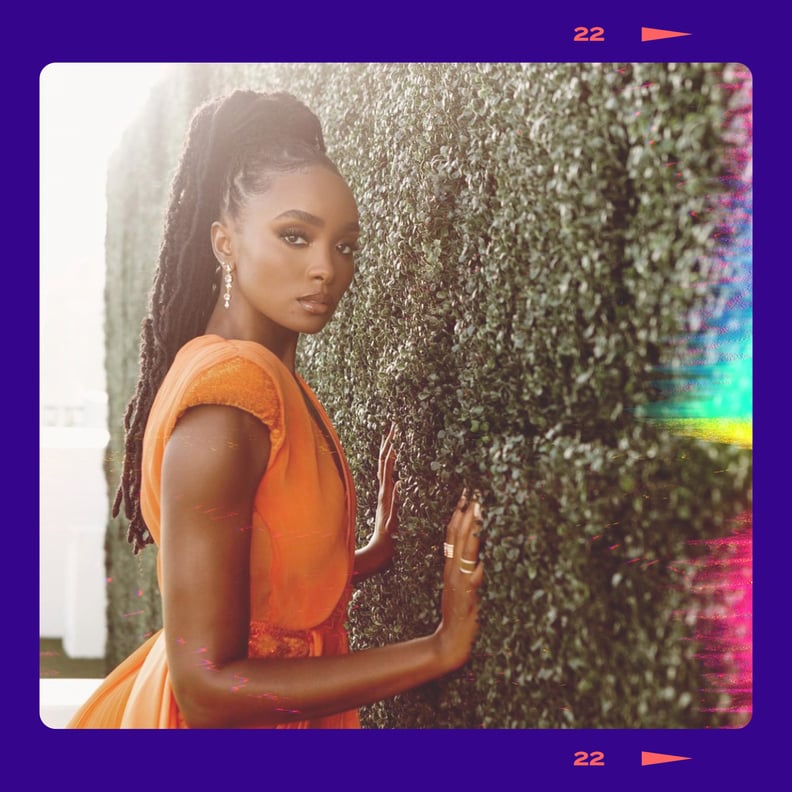 You recently mentioned that you filmed "Rescue Rangers" without your costars — what was the last day of filming like for you?
That was a year ago, so I can't really remember. But yes, I was by myself every day, and they would put a piece of tape on the wall or on the floor and say, "OK, so the green tape is Chip and the pink tape is Dale. Good luck!" But thankfully, Akiva, our director, had such a clear vision of what was going on, what Chip was doing, what Dale was doing, so it made it very easy to just trust my imagination and trust the imagination of all of the collaborators that were coming together to tell the story.
Did you ever get to meet any of your "Rescue Rangers" costars? If so, what was the last thing you did with them off set?
No, literally none of them, so knowing who all is in this cast and to think, "I didn't technically work with them, but yes, I'm in a movie with J.K. Simmons and Seth Rogen."
What is the last project you worked on?
"Sugarland," which was a play at the New York Theatre Workshop. That was the first time I had been on stage in over five years. It was terrifying, but also so exciting and something that I had really, really been wanting to do again.
Was there anything specific you missed about theater? What made you return?
It's that in-the-moment connection with the audience, something that's so unique with theater. It's a very unique, special gift that being on stage is.
Out of all the projects you're currently working on — from "Rescue Rangers" to "Don't Worry Darling" to "Sugarland" — who was the last costar you talked to?
Marwan [Kenzari] from "The Old Guard," because we're actually about to start shooting the sequel, so just catching up with the "The Old Guard" people.
What was your last audition like?
My last audition was on "Sugarland," actually. It was heart-pounding because it was also my first in-person audition in a long time. But it was incredible because I was in the room with the director, the playwright — she was there on Zoom — and just to be able to engage with the art right there in the moment? Incredible.
When was the last time you were starstruck?
The Met Gala with Renée Elise Goldsberry, because I have so much respect for the work that she's done, of course "Hamilton," but also what she's been doing television- and film-wise. It was funny because it surprised me, actually. I was like, "Why am I freaking out right now? Like, girl."
Besides "Rescue Rangers," what is the last animated movie you watched?
It's probably something I was watching with my nephews. Oh, I guess that's not a movie, but you know, "Word Party," "Cocomelon," or "The Proud Family." That's the last one we were watching together. I was back home in Cincinnati with all the nieces and nephews.
What is the last show you binge-watched?
I binge-watched "Ozark," not the second half. I have not caught up yet. So yes, "Ozark" and "Top Boy." Actually, "Top Boy" was the last one. I finished that after "Ozark."
What is the last song or album you listened to?
I just have playlists. I don't listen to albums in the same way that I used to. I'm that person who's had the same playlist for like four years and haven't really updated it.
What is the last thing you did for fun?
Probably visiting my boyfriend's family in the Bay. He's from Berkeley, CA, so we were just up there spending time with his family, went to the Warriors game.
What is the last piece of advice you received that stuck with you?
"Just breathe." It was actually from my driver. He was the driver that I was always with during all of my "Beale Street" press, and it's the first time that we've seen each other since then. It just so happened that we were paired together again, and we were just talking, and he said, "Breathe, keep trusting yourself." It was really, really encouraging because he saw me at a moment where my whole life was changing and I was a little overwhelmed, so he just told me to keep on doing the things that have allowed me to grow to this moment.
"Chip 'n Dale: Rescue Rangers" is available to watch on Disney+ now.