Lana Condor's Fiancé Wishes Her a Happy Birthday
Lana Condor's Fiancé Shares a Sweet 25th Birthday Tribute: "Thank You For Existing"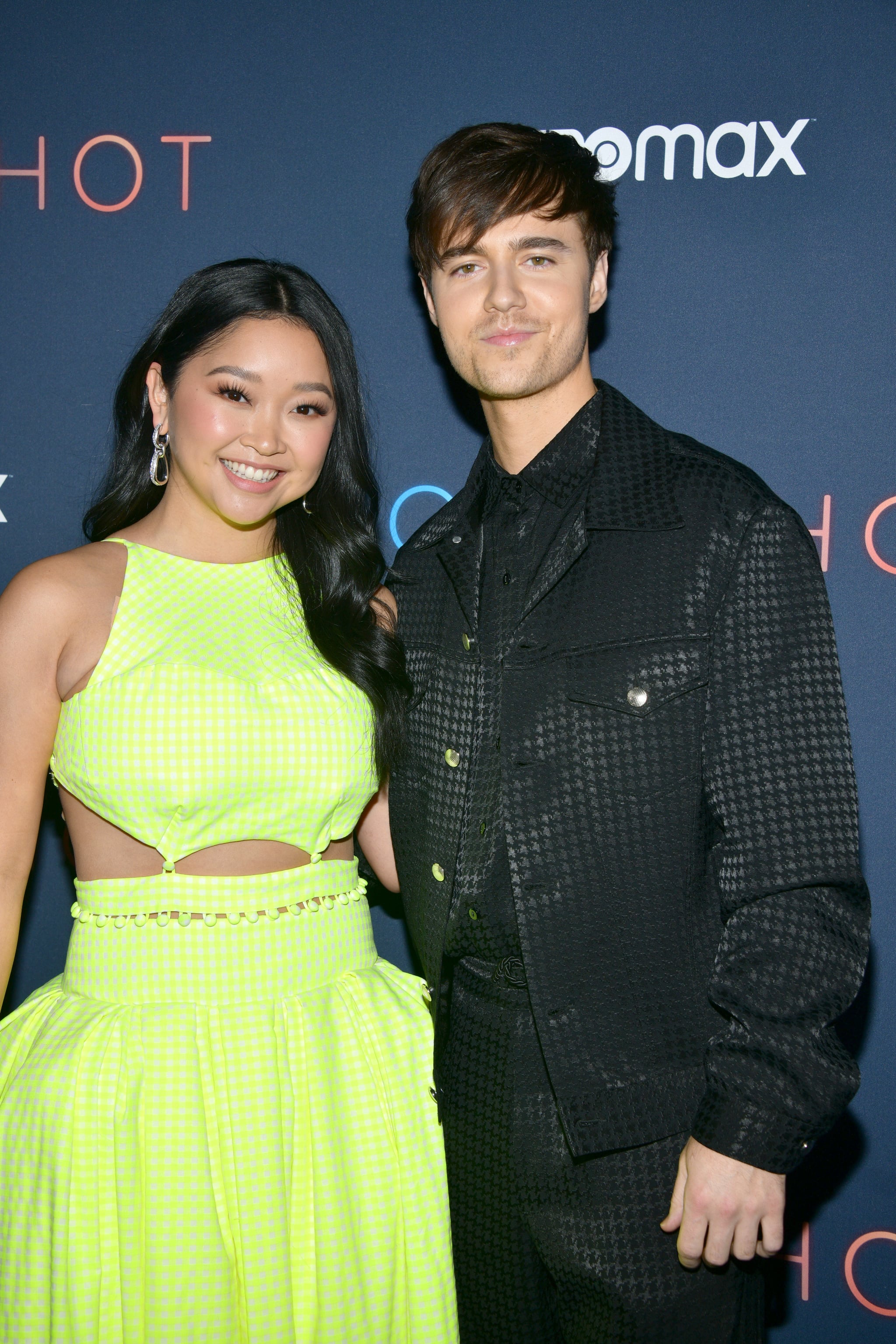 Lana Condor rang in her 25th birthday on May 11 with a sparkling engagement ring on her finger and a sweet message from fiancé Anthony De La Torre. On Wednesday, De La Torre shared a carousel of photos on Instagram, including outtakes from their joint "Anyone Else But You" music video and snapshots of Condor that could easily pass as romantic screenshots from "To All the Boys I've Loved Before."
"Thank you for existing."
"Happy birthday to this beautiful human being," De La Torre wrote. "You are so giving, loving, selfless, adorable, the hardest worker in the room, powerful, sexy, intelligent, inspirational, supportive and every one of us who are in your life are luckier than we know. Happy birthday Angel. Thank you for existing. Also, a HUGE congratulations to God for making someone so dope. You did it Man! Way to go."
The heartwarming tribute came just minutes before Condor posted photos of herself holding a chocolate cake with rainbow "Happy Birthday" candles on the set of her upcoming film "Coyote vs. Acme," which she stars in alongside Will Forte and John Cena. "Awwwwwww thank you my angel!!!!!" Condor commented on the post, adding "Thank you, my sweet man!" on her Instagram Stories. Condor also went on to share over a dozen posts from friends celebrating her talent, her accomplishments, and her silly side. (See: Condor in an inflatable cow costume.)
Condor and De La Torre first met at a reception for Emmy nominees in 2015. The pair began dating shortly after, and they announced their engagement on Jan. 28. "Saying YES was the easiest decision I've ever made," she captioned photos of her engagement ring on Instagram. "I consider myself the absolute luckiest woman alive to live in your sphere . . . Emmy & Timmy said it's about time mommy & daddy got engaged!!!"