Meet Lauren London's 2 Sons, Kameron and Kross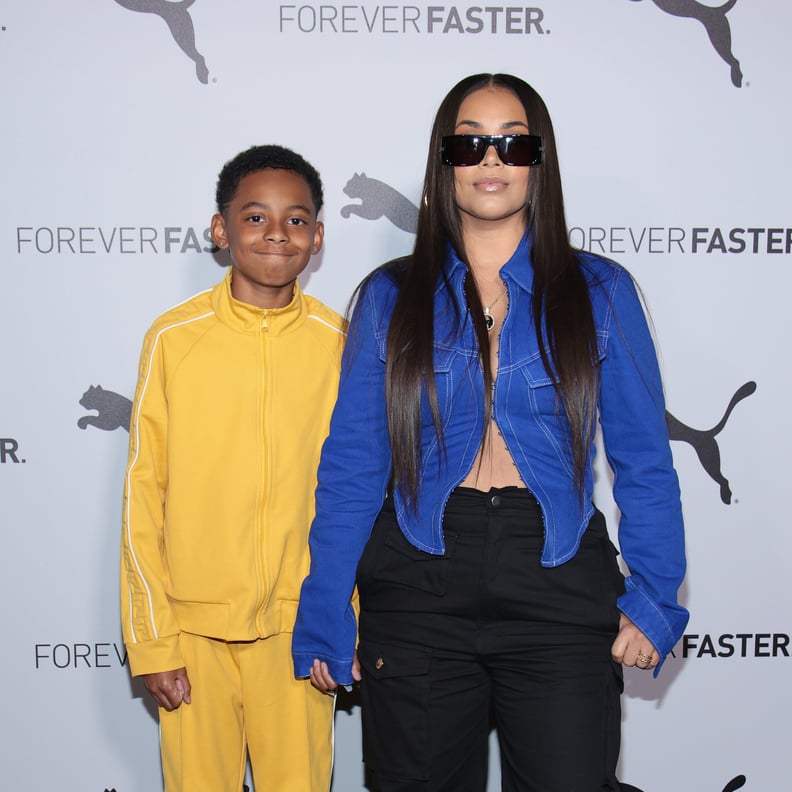 When Nipsey Hussle was killed on March 31, 2019, the world immediately came together not only to grieve but to support his long-term girlfriend and the mother of his child: Lauren London. Together, the couple welcomed son Kross in 2016, making their blended family a clan of five — London has another son, 11-year-old Kameron, whom she shares with her ex Lil Wayne, and Hussle's daughter, Emani, is now 12.
Since Hussle's death, London has for the most part stayed out of the public eye aside from promoting her TV and movie projects, her latest being Netflix's "You People," which premiered on Jan. 27. The actor has done only a few interviews over the last almost four years. In an April 2021 interview with "Entertainment Tonight," she spoke openly about grief and how important it was to show her children she was easing back into the world. "We can't stop, you know?" she said. "We do have a purpose, all of us, and it's important for my sons to see me moving forward with grief, not just curling up in a ball, because I curled up in a ball for a long time."
In July 2022, London spoke about her life after Hussle's death in an in-depth interview on the "Angie Martinez IRL" podcast, stating that she's "so honest" with her sons because "it helps them trust me" and vice versa. "I'm trying my best to help them cultivate how to deal with their emotions as best as I can through therapy. . . . Anything that I do that feeds my soul I share with them, because I feel like I don't know where they're going to go with their lives, but as long as they have the tools," London said.
With legends like their fathers and an empowering role model like their mom, Kameron and Kross have a lot to look up to. Get to know London's kids a little better ahead.
Kameron Samuel Ari Carter
Born on Sept. 9, 2009, Kameron Carter is London's eldest son. She shares him with ex-boyfriend Lil Wayne, who confirmed they were expecting a month prior to Kameron's arrival while appearing on an LA radio show. The 13-year-old is the rapper's third child. While he's still just a teen, Kameron is shaping up to be a musical artist just like his father. You can hear Kameron rap about his childhood and parents on Lil Wayne's 2020 track "Kam."
Hussle was another mentor and father figure in Kameron's life. Kameron spoke at Hussle's celebration of life service in April 2019, recalling a dream of his where Hussle visited and showed him around heaven, which Kameron called a "paradise."
In her "Entertainment Tonight" interview, London said Kameron was a big motivation for her to get back to work, saying he's just a "little more aware" of the grieving process. "We will continue moving on as we had to, as [Nipsey] would want us to."
Kross Ermias Asghedom
Born on Aug. 31, 2016, Kross Ermias Asghedom is London and Hussle's first and only child together, though they each had a child from a previous relationship when they started dating. Kross's middle name is an ode to his dad's given name, Airmiess. After London shared a photo of Kross for his fourth birthday, fans couldn't get over how much he looks like his father. Only time will tell if he inherits his late father's musical genes, too. Until then, we'll just soak up his adorable smile!
More Photos of Lauren London's Kids, Kameron and Kross