You'll Be Surprised by the Number of Tattoos Lea Michele Has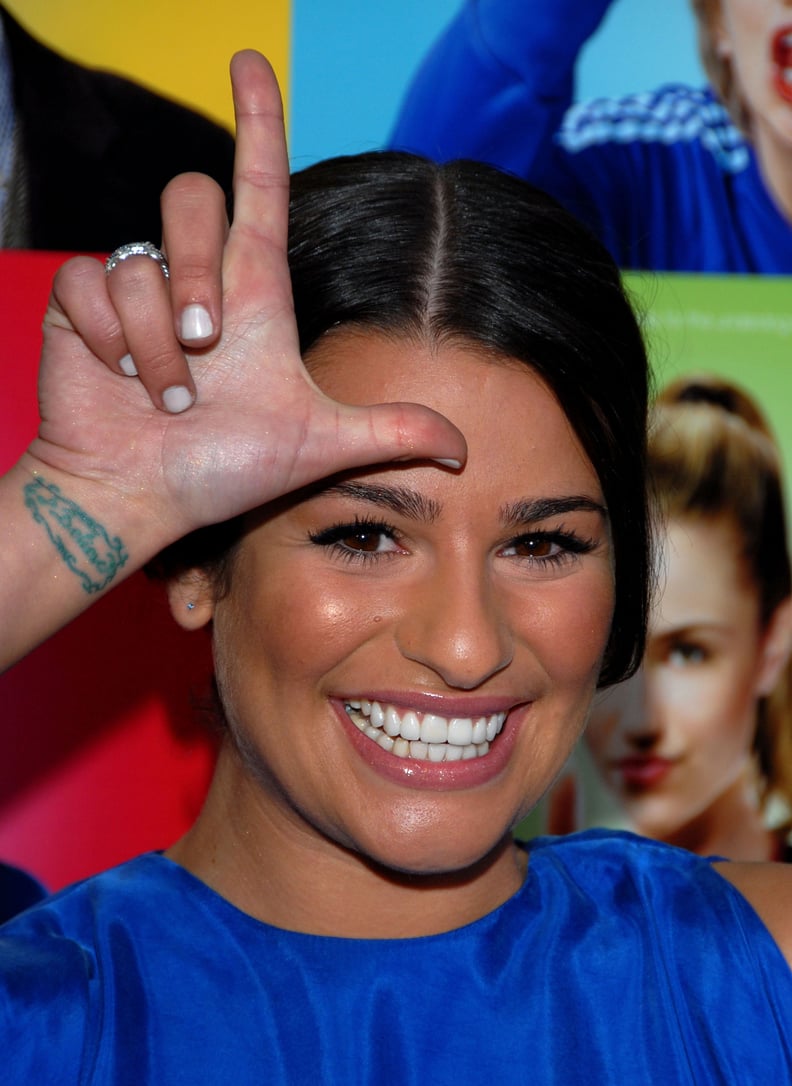 Lea has the words "I Believe," a song from her Broadway musical Spring Awakening, tattooed in teal ink on her right wrist.
The former Glee star inked a number five on her side in honor of her late boyfriend Cory Monteith's character, quarterback Finn Hudson. "And one more . . . for my Quarterback . . . #5," she wrote on Instagram.
She has a tiny coffee cup printed inside of her finger in memory of her grandmother. Lea debuted the design on Instagram, writing, "I lost my beautiful grandma this week . . . She wasn't your typical grandma. She gave me my first cup of coffee when I was 8 years old. She said something inappropriate to every boyfriend I've ever had. She never made pie or knit me a sweater. But she was my grandma and I loved her . . . More than anything . . . I love you Grandma."