At Just 18 Years Old, Lexi Underwood Is Taking Hollywood by Storm
After gaining acclaim for her role as Pearl on "Little Fires Everywhere," Lexi Underwood is getting ready to grace our screens again in not one but two major projects. The 18-year-old actor will be stepping into Cinderella's glass slippers in Disney+'s "Sneakerella," which premieres on May 16. Centered around New York City sneaker culture, the film adds a pop/hip-hop twist to the classic "Cinderella" fairy tale. Underwood will star alongside NBA star John Salley.
Underwood is also set to play Malia Obama on Showtime's "The First Lady" anthology series, alongside Dakota Fanning, Viola Davis, Michelle Pfeiffer, and Gillian Anderson. The hour-long drama reframes the US presidency through the eyes of women who have been "at the heart of the White House." "The First Lady" premieres on Showtime on April 17.
Clearly, 2022 is shaping up to be a big year for Underwood. Get to know her better ahead of the "Sneakerella" premiere.
01
Lexi Underwood's Big Break Was in "The Lion King"'s National Gazelle Tour
Underwood made her Broadway debut in 2015 as Young Nala in "The Lion King"'s National Gazelle Tour. "Being part of such an iconic show was an absolute dream come true. More than that, I understood the importance of diverse representation in the arts," Underwood wrote in an essay for "Backstage." "When I took my final bow, I knew I didn't want to stop acting. I asked my parents if we could go to Los Angeles for three months during pilot season. Those three months have turned into almost five years."
Underwood has since appeared on shows like "Raven's Home," "The Good Doctor," "Family Reunion," "Criminal Minds," and, most notably, "Little Fires Everywhere."
02
Lexi Underwood Almost Quit Acting Before Landing a Role on "Little Fires Everywhere"
Just before her "Little Fires Everywhere" audition, Underwood lost out on another pilot opportunity, which left her feeling "absolutely devastated." Consequently, she almost quit acting altogether. "I was ready to pack up and go home. I didn't want to do the audition for 'Little Fires,'" she told "Harper's Bazaar." Knowing how much she wanted to play Pearl, Underwood's mother, Stephanie Black, encouraged her to go through with the audition. Underwood ended up nabbing the part. "Words can't even describe how I was feeling in that moment," she said. "There were a lot of tears, a lot of smiles."
03
Lexi Underwood's Dream Role Is Aaliyah
Underwood often covers Aaliyah's songs, and her dream is to play the late singer in a biopic. "I would absolutely love to play Aaliyah if they ever do another Aaliyah story," she told "Teen Vogue." "That's at the top of my list."
In 2020, she told "Interview" magazine that she was currently in talks about the project. "I'm trying to get an Aaliyah biopic made, but a proper one, and see if we can get the family's permission and get all the rights to all the music," she said.
04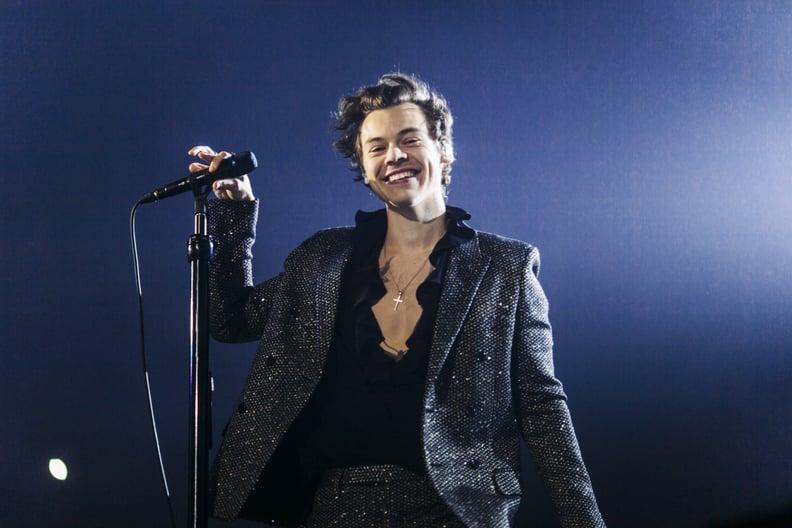 Lexi Underwood's Celebrity Crush Is Harry Styles
05
Lexi Underwood Has Her Own Production Company
Is there anything she can't do? In addition to being an actor, Underwood launched her very own production company, Ultimate Dreamer Productions (UDP), at the age of 15. "Basically, an ultimate dreamer is an audacious visionary. The name came about when I first got my Instagram. I was trying to come up with names, and I came up with the term 'ultimate dreamer.' That was available! Nobody else was doing it," Underwood told "Harper's Bazaar." Through UDP, Underwood aims to create digital content, television, film, and music that "tell inclusive stories from the perspective of underrepresented voices."