Lily Collins Explains Surprise Encounter With Princess Diana
Apparently, Lily Collins Met Princess Diana When She Was a Toddler, and We're Very Jealous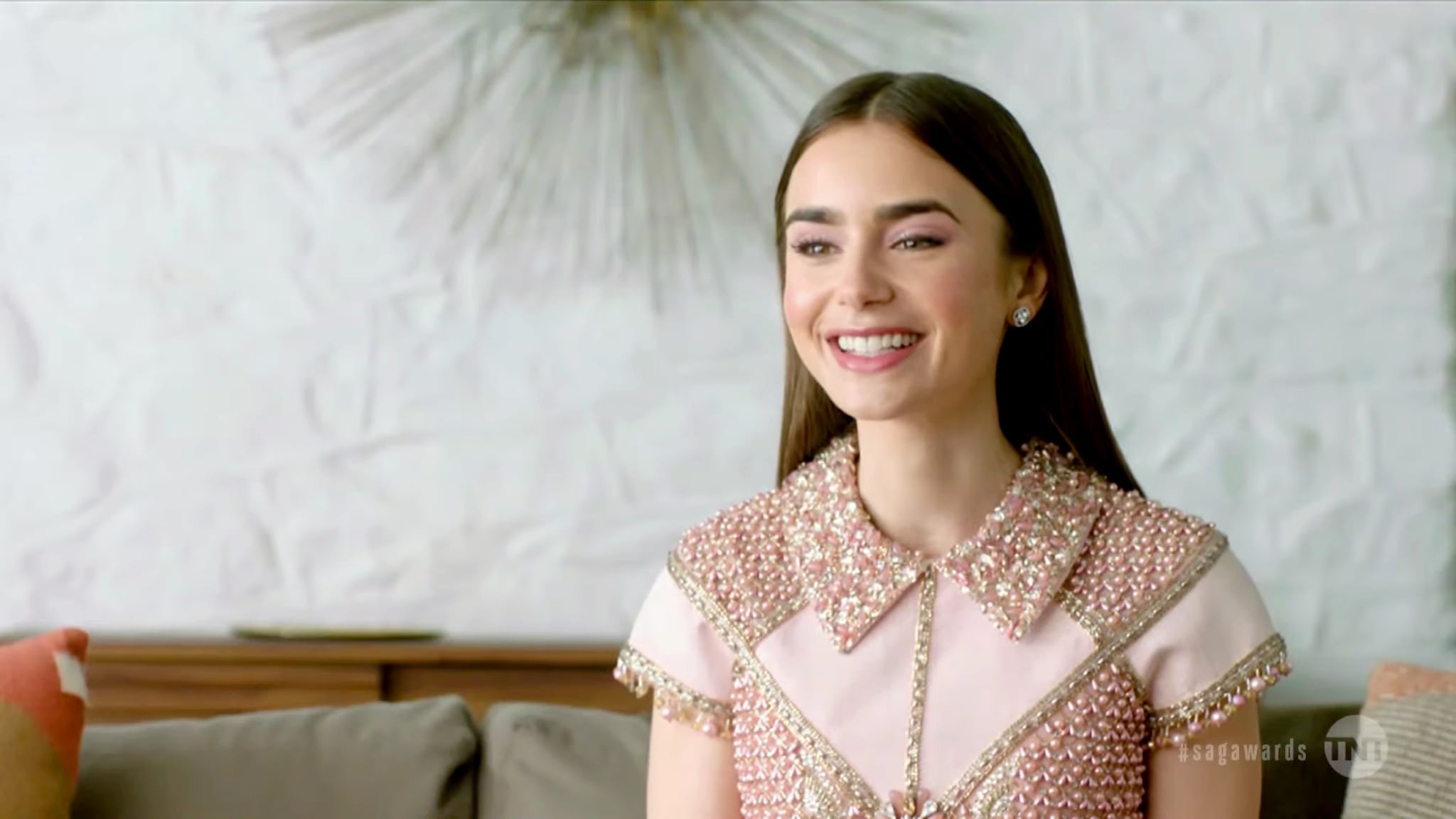 It turns out that filming two seasons of Emily In Paris with very attractive love interests isn't the only thing we're envious of Lily Collins for, because she recently admitted that she's had a chance encounter with Princess Diana when she was a toddler. On an episode of The Late Late Show With James Corden, Lily admitted that she'd had more than a few run-ins with the royal family in her time.
"I have been told that this is what happened," Lily began, after a photo of younger her accepting a bouquet of flowers from Diana was pulled up on the screen. "I'm giving Diana flowers, and the second she went to take them, I then tried to pull them back. So, as you can imagine, all the air was sucked out of the room. But then again, I was wearing a cute dress, so who's going to really punish me?"
Immediately, we were very invested, but that wasn't even the whole story. Lily also went on to explain that she's met Prince Charles in the past. "I was also told that when I was younger, I was playing with some toys with Prince Charles, and I proceeded to kind of throw something at him, like throw a toy telephone at his head," she told Corden.
Watch the full interview ahead.