As Netflix's Halston shows us, the titular designer (Ewan McGregor) had an inner circle that consisted of major celebrities of his time. One of Halston's dearest friends was none other than the actress Liza Minnelli (Krysta Rodriguez), who became a muse for the sartorial legend. Throughout the short-and-sweet miniseries, we get a closer look at Minnelli and Halston's friendship, although we don't see too much about the Cabaret star's personal life (other than her whirlwind days at Studio 54).
On the show, the extent to which we get insight into Minnelli's romantic involvements is her intimate wedding to Jack Haley Jr., during which she wears a streamlined yellow Halston pantsuit. Of course, it's only natural that Halston focuses more on Minnelli's friendship with the designer. That said, Minnelli did have a handful of high-profile relationships. The Oscar-winning actress was, in fact, married four times over the years — keep reading to learn more about her marriages.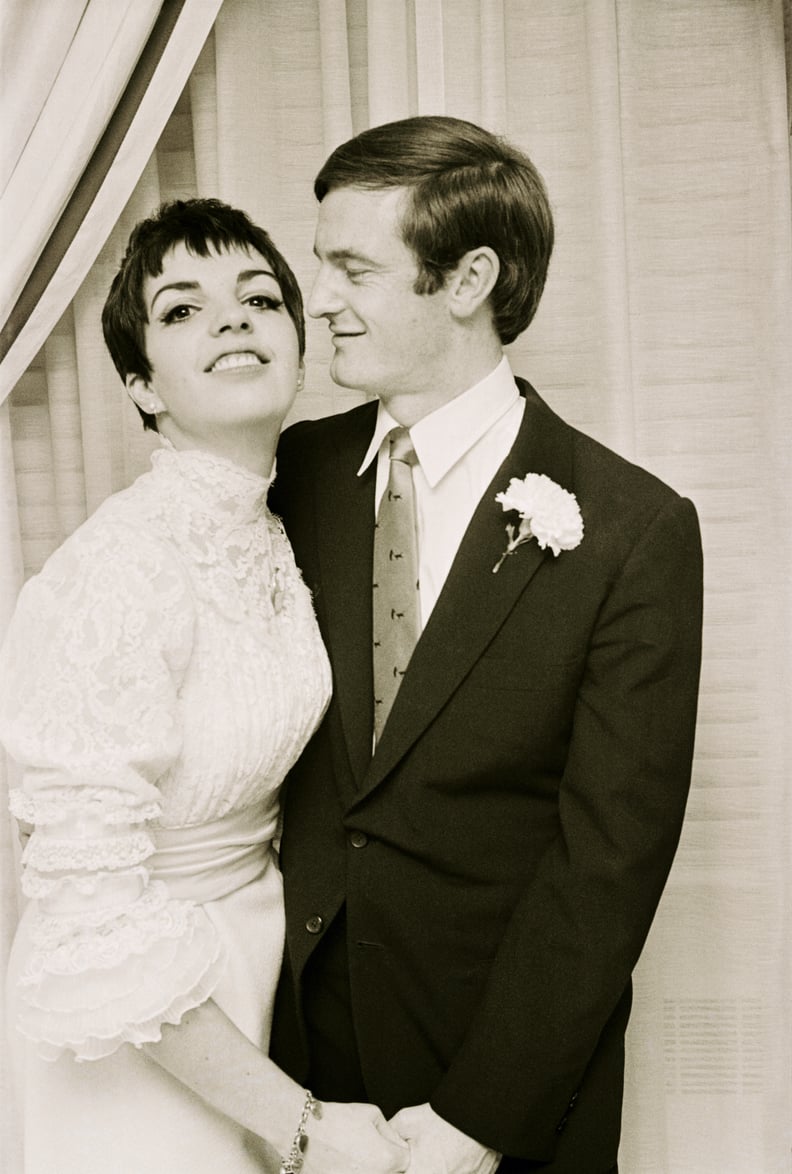 Peter Allen (1967-1974)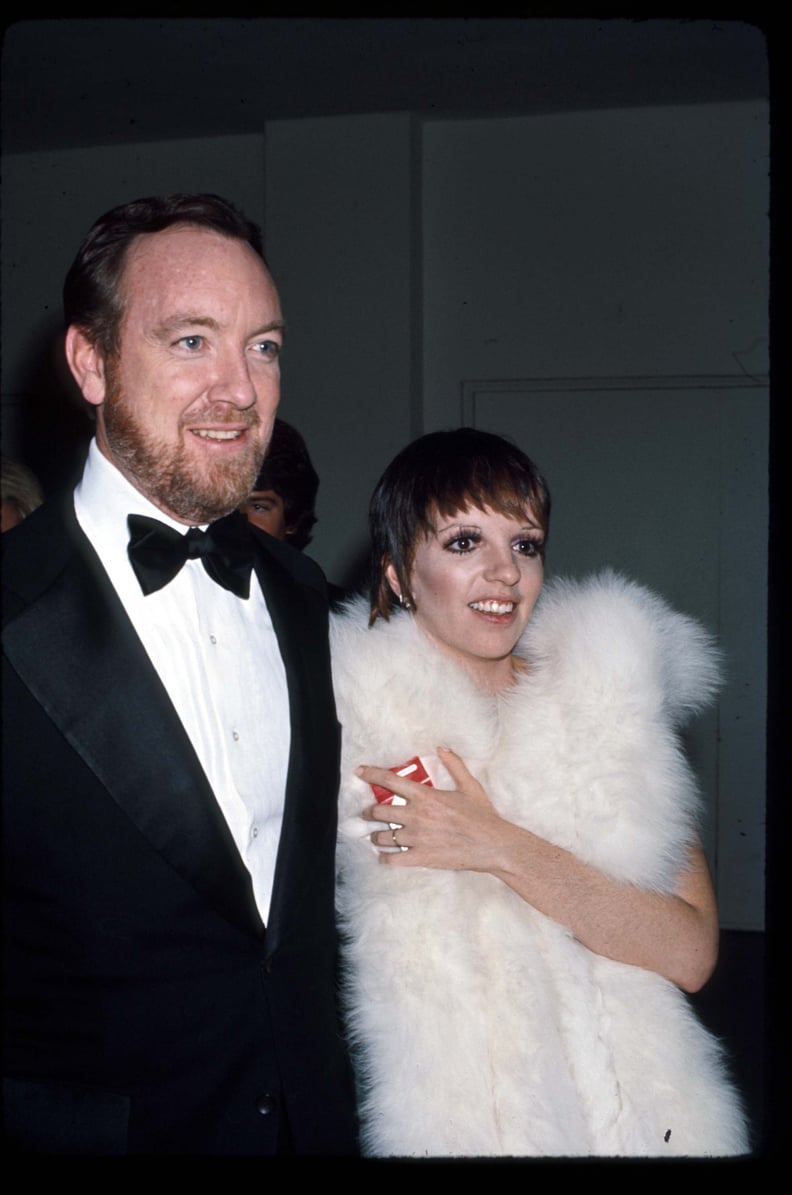 Jack Haley Jr. (1974-1979)
Like Allen, Jack Haley Jr. also had a connection with Garland — she worked with his father, Jack Haley, on The Wizard of Oz, in which Haley played the Tin Man. A producer, director, and documentarian, the younger Haley was known for the compilation film That's Entertainment! He and Minnelli were married for five years from 1974 to 1979, but they remained friends even after splitting up. When Haley passed away in 2001, Minnelli told Variety, "I fell in love with him the first time I met him, and I have loved him with all of my heart ever since."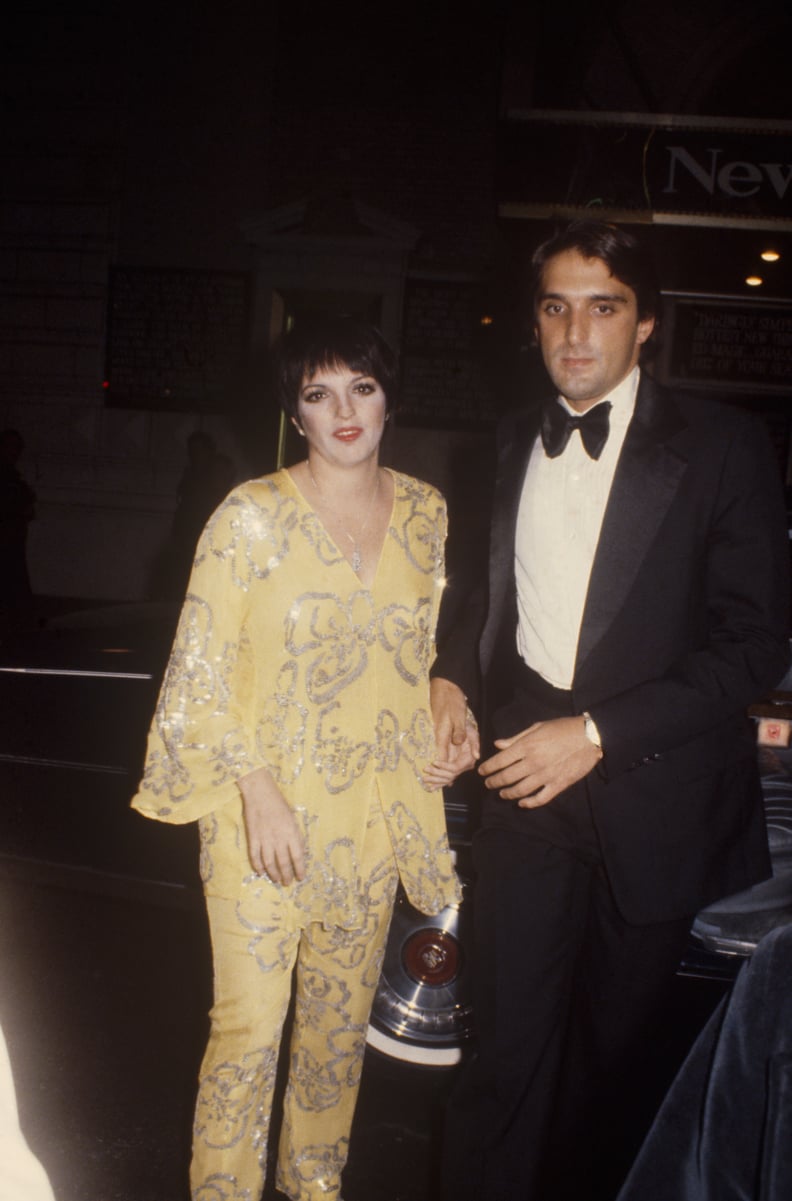 Mark Gero (1979-1992)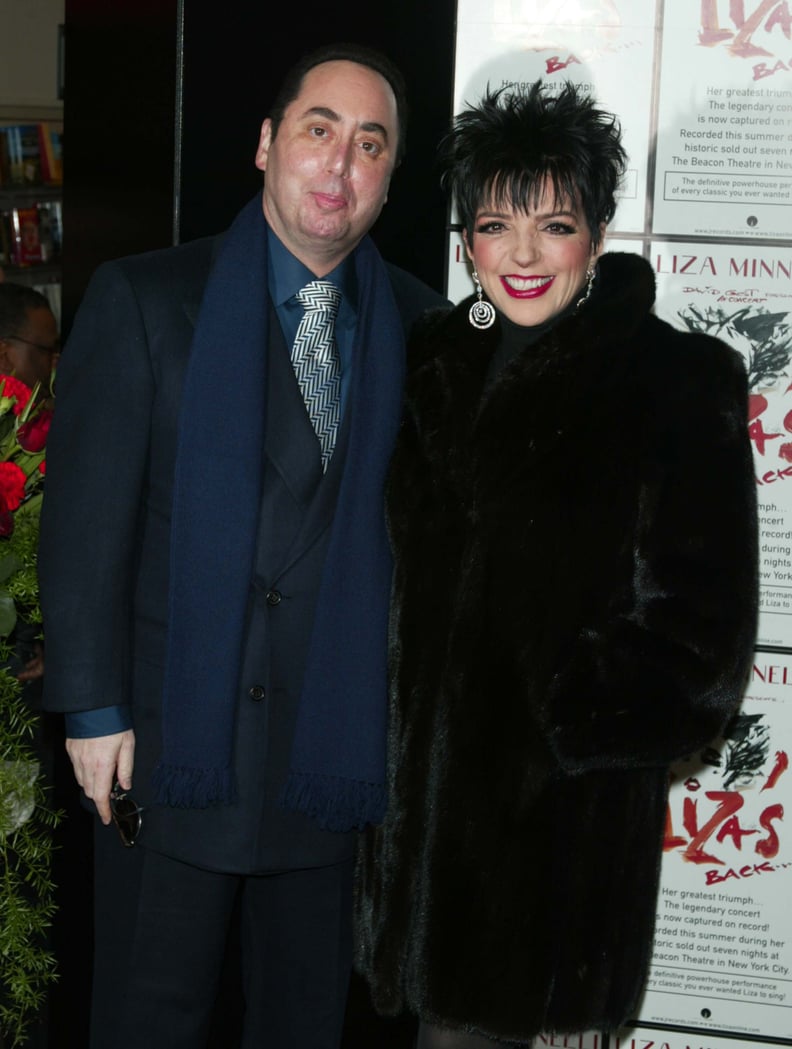 David Gest (2002-2007)
Minnelli's fourth husband, manager David Gest, met her at a Michael Jackson tribute concert, and the pair decided to get married three months later. They were only married for 16 months, but their divorce wasn't finalized until 2007. Their breakup wasn't amicable — Gest sued Minnelli for $10 million for physical abuse, and Minnelli countersued him for $2 million after saying he pocketed her money. In 2007, they agreed to a no-fault divorce. Gest passed away in 2016.