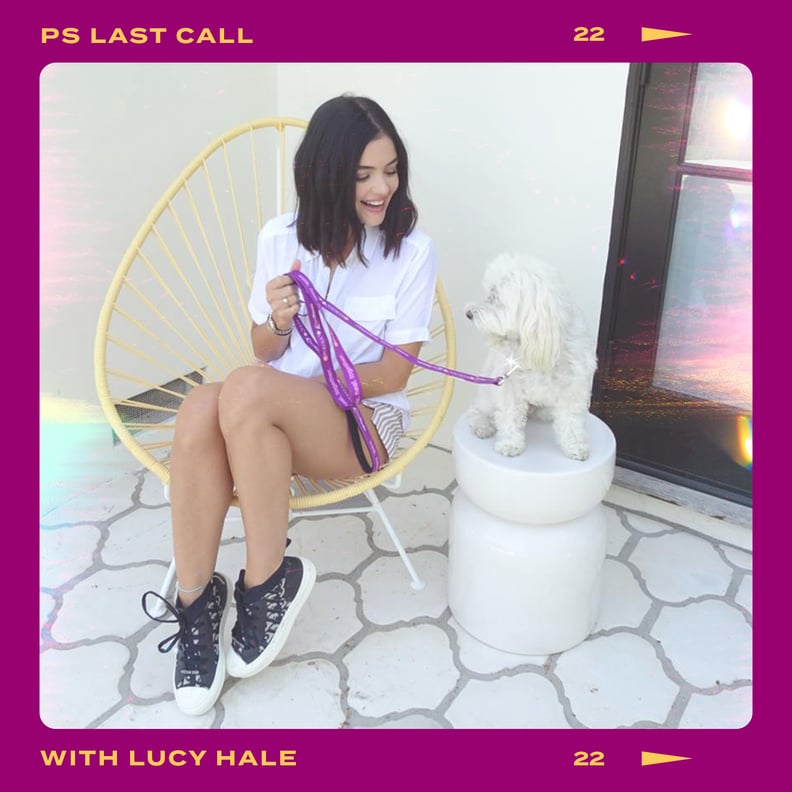 In our Q&A series Last Call, we get down to the bottom of every last thing with some of our favorite celebs — from the last thing they texted to the last thing they binge-watched. This week, actress Lucy Hale takes our call.
If you follow Lucy Hale on Instagram, then you know you're going to get a look at some of her incredible glam moments, behind-the-scenes snapshots from set, and, most importantly, extremely cute pictures of her dog, Elvis.
As a dog-lover, Lucy knows people and their pets belong together (raise your hand if you too bring your pup with you everywhere!), so she's partnered with Purina to support the Purple Leash Project, which works to increase the number of pet-friendly shelters for survivors of domestic abuse. Read ahead to learn why Lucy's passionate about being an advocate for survivors, the last piece of advice she received that changed her life, and more!
Last thing you did with your pup, Elvis?
We took a little trip to the pet store. I'm leaving town for a bit, and he will be staying in LA with a friend. We stocked up on his favorite treats and toys.
Last piece of advice you received from a costar that changed your life?
To get specific about what I want in my life, whether it be in my career, personal life, or out of my relationships. She encouraged me to write in detail what I want and then to manifest every day. Sure enough, some of these things have already happened! You can create the life you want.
Last thing you texted?
Responding back to my sister about my sweet nephew, Oliver.
Last thing you watched on Netflix?
The Octopus Teacher. Super interesting and different documentary.
Last cause you worked on that meant a lot to you?
I'm so excited to be teaming up right now with Purina and the Purple Leash Project to raise awareness for the barriers that exist for domestic-violence victims with pets. As only 10 percent of domestic-violence shelters in the US allow pets, Purina in partnership with RedRover are working to convert shelters across the country to become pet-friendly with the goal to have at least one in every state by next year. Since October is National Domestic Violence Awareness Month, it's the perfect time for people to get involved. I can't imagine not being able to take Elvis with me wherever I go, which is why I'm so happy to partner with this amazing cause.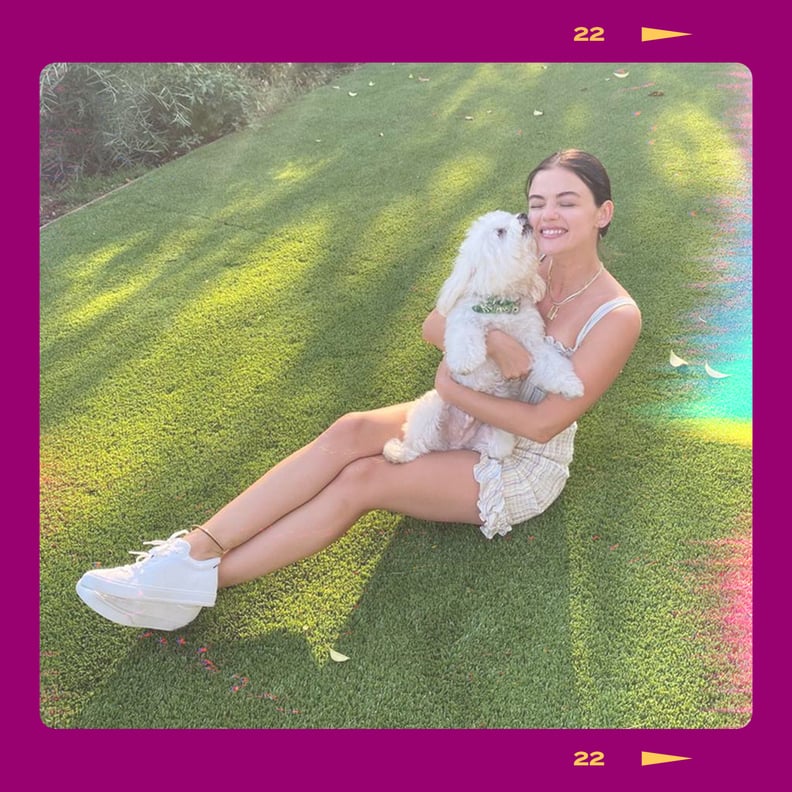 Last photo on your camera roll?
Elvis rolling around in the grass and laying in the sun. My whole phone is essentially pictures of him.
Last thing you do before going to bed?
Say my prayers.
Last gift you received?
A box of amazing skin-care products from a great aesthetician out here in LA.
Last workout?
Hot Pilates!
Last book you read?
I'm currently reading a book called The Universe Has Your Back, and it's wonderful.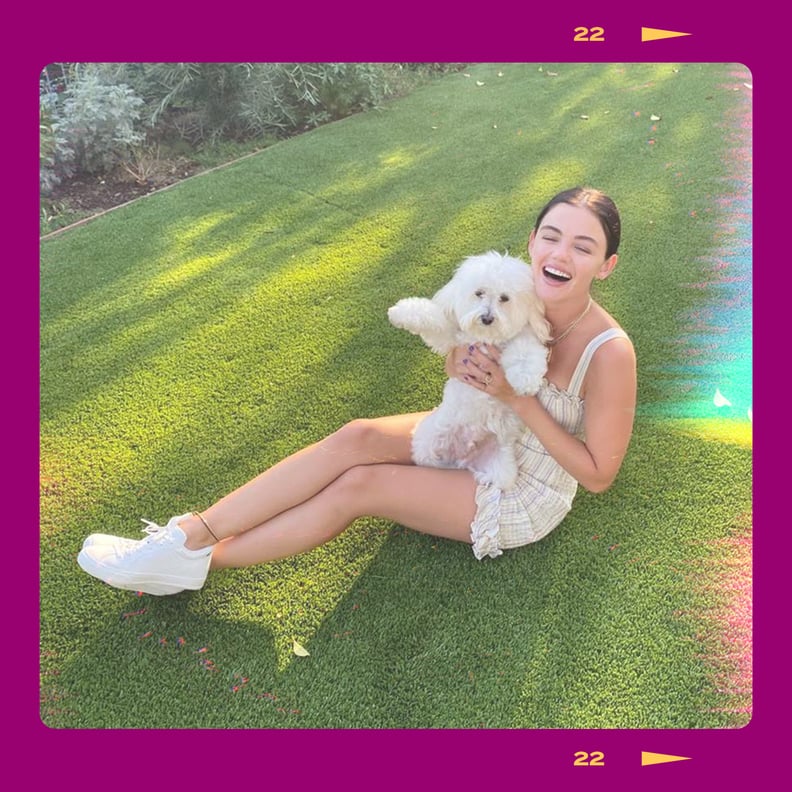 Last album you listened to?
I just listened to an album called Expectations by Katie Pruitt. One of the best voices I've heard in a while.
Last time you were starstruck?
I saw Charlize Theron at Pinkberry right before lockdown and was in awe of her. She's just as ethereal in person.
Last thing you took home from a set?
I took a huge silk red heart pillow that said "Katy" from the Katy Keene set.
What was your last great fashion purchase?
I bought a very cool vintage Beatles touring jacket off Etsy not too long ago.