Lupita Nyong'o Pays Tribute to Chadwick Boseman on Instagram
Lupita Nyong'o Shares a Moving Tribute to Chadwick Boseman on Anniversary of His Death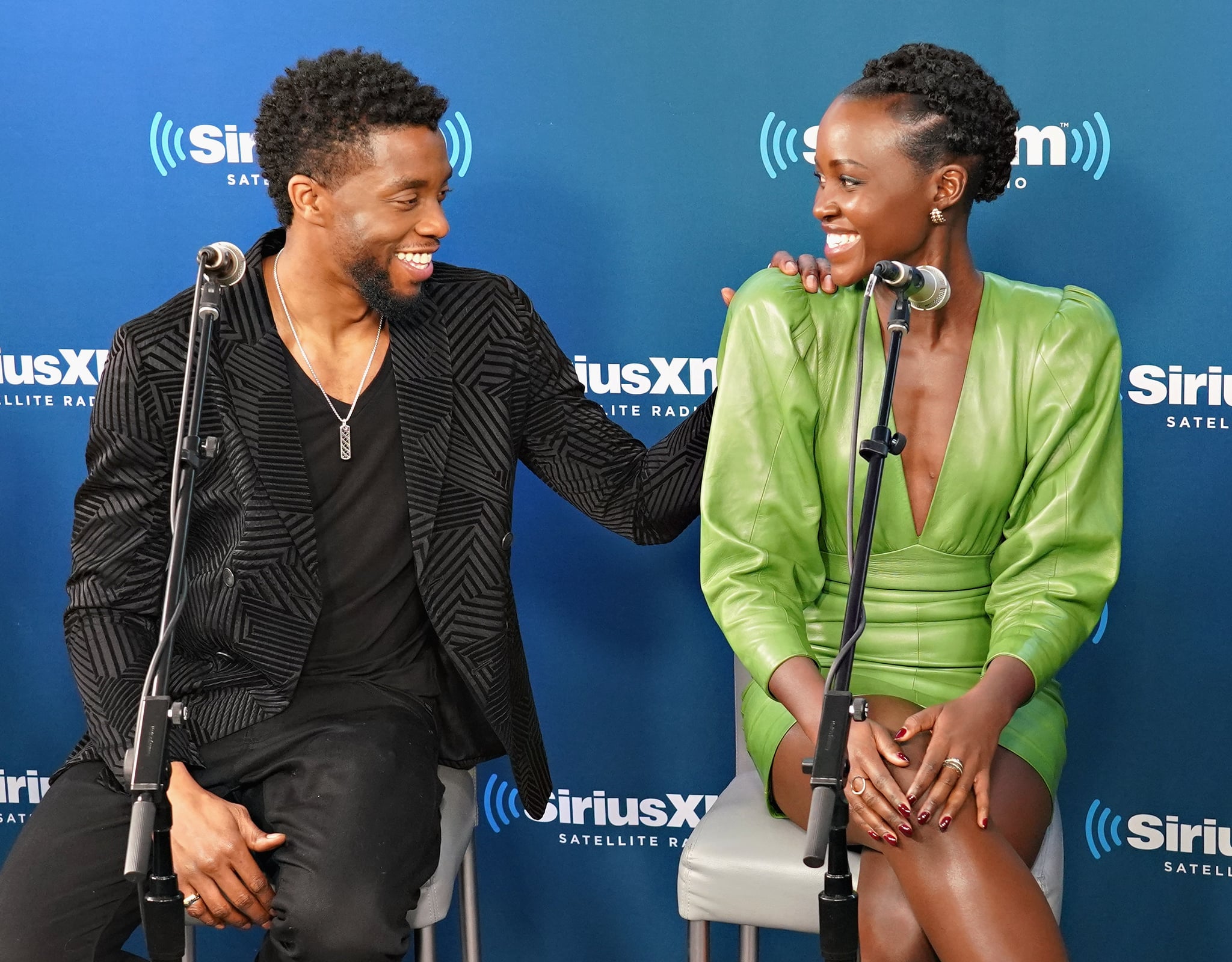 Lupita Nyong'o is remembering her friend and costar Chadwick Boseman on the anniversary of his death. On Aug. 28, which marked one year since the Black Panther actor died from colon cancer at age 43, Lupita posted a heartfelt tribute on social media. Alongside a photo of the two sharing a laugh in a hallway while doing press for their Marvel film in 2018, the actress captioned the post, "I did not know that I could miss both his laughter and his silence in equal measure. I do. I do . . . One year after his passing, the memory of @chadwickboseman remains this alive in me."
Lupita and Chadwick played onscreen love interests in Black Panther and developed a close friendship over the years. At the time of Chadwick's death in 2020, Lupita recalled his "quiet, powerful presence" and how he "showed up to every rehearsal and training and shoot day with his game face on," creating an "ego-free environment" on set. The cast is currently filming the second Black Panther film, titled Black Panther: Wakanda Forever, which the stars and creators have already said will honor Chadwick's legacy. "It's clearly very emotional without Chad," Marvel Studios chief Kevin Feige said in June. "But everyone is also very excited to bring the world of Wakanda back to the public and back to the fans. We're going to do it in a way that would make Chad proud."
Just as Lupita said in her tribute, Chadwick's legacy lives on after his death. Earlier this month, Marvel's animated series What If...? included Boseman as T'Challa in one of his final performances. The end credits for the episode also featured a special tribute to the actor which read, "Dedicated to our friend, our inspiration, and our hero Chadwick Boseman." Most recently, Chadwick's wife, Simone Boseman, gave an emotional performance of "I'll Be Seeing You" as part of Stand Up to Cancer's 2021 telecast. See Lupita's tribute to the actor below.
Image Source: Getty / Cindy Ord