Will Pete Davidson Be Machine Gun Kelly's Groomsman?
Machine Gun Kelly Says Pete Davidson Will "Absolutely" Be a Groomsman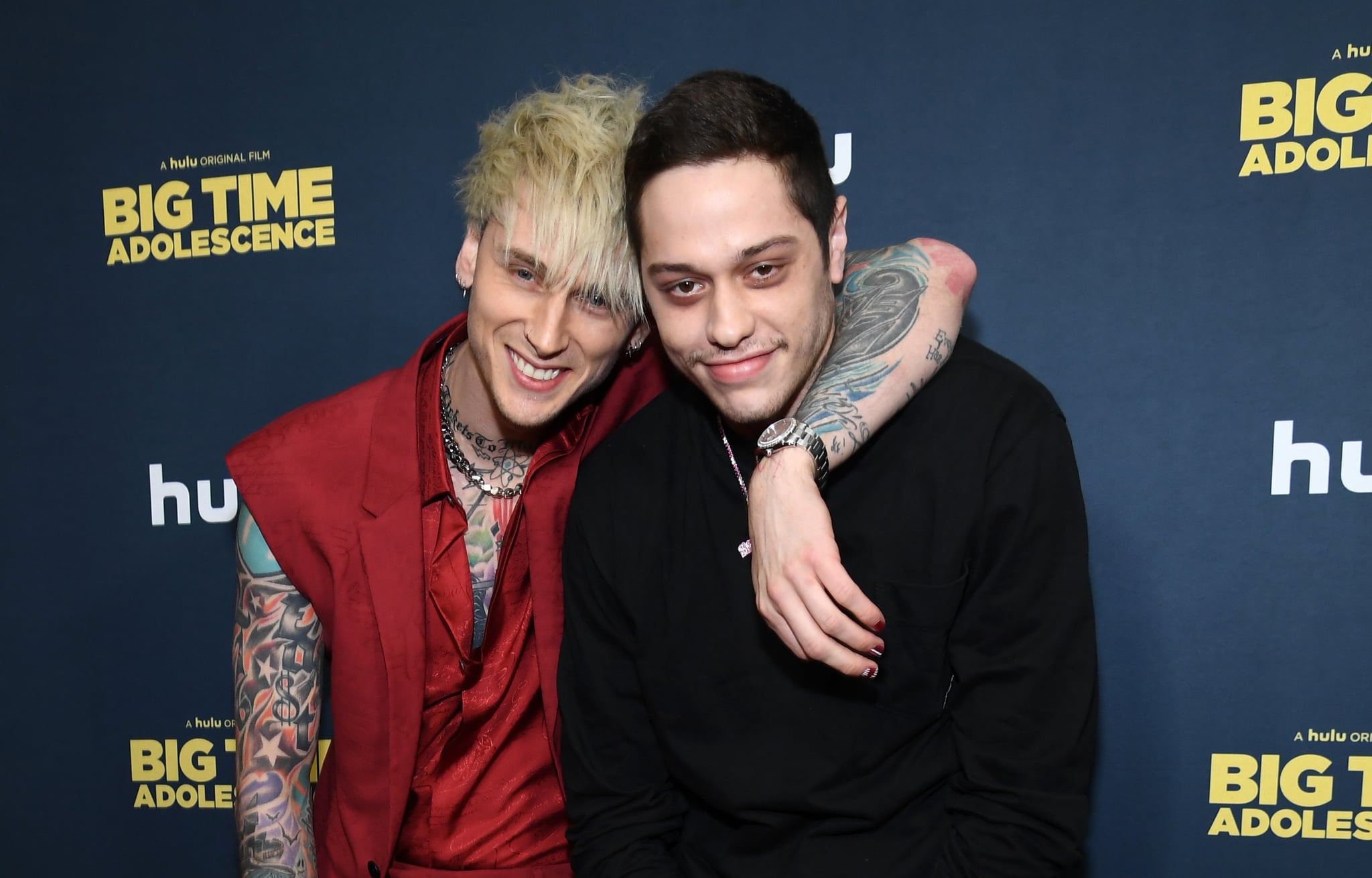 Image Source: Getty / Dimitrios Kambouris
There is still much planning to be done for his forthcoming wedding to Megan Fox, but Machine Gun Kelly knows one thing for certain: Pete Davidson will be by his side. During a March 30 appearance on "The Howard Stern Show," the rap-rocker spoke about selecting his wedding party. "I think my side is gonna be an army. I have so many close and best friends that have been with me for all these years," he said. "Pete's absolutely gonna be standing there with me. We should just mic him for commentary."
Kelly and Davidson first met on the set of MTV's "Wild 'N Out," but they became close friends after appearing in the 2019 film "The Dirt" about Mötley Crüe. "We both came into each other's lives at the right time," Kelly told Stern. Davidson has also portrayed Kelly in numerous "Saturday Night Live" sketches, including "The People's Kourt," which appeared during last year's episode hosted by Davidson's now-girlfriend, Kim Kardashian. Of the high-profile relationship, Kelly said, "I'm so happy for him."
Kelly proposed to Fox with a unique two-stone engagement ring on Jan. 11 after a year and a half of dating. "Just as in every lifetime before this one, and as in every lifetime that will follow it, I said yes," Fox wrote at the time. The couple don't currently have a wedding date set, but Kelly recently told James Corden on "The Late Late Show" that they're envisioning a gothic setting with a red river. We wouldn't expect anything less.