Mariah Carey Talks About Her Love of Christmas With Elle
Mariah Carey's Love For Christmas Actually Has a Bittersweet Backstory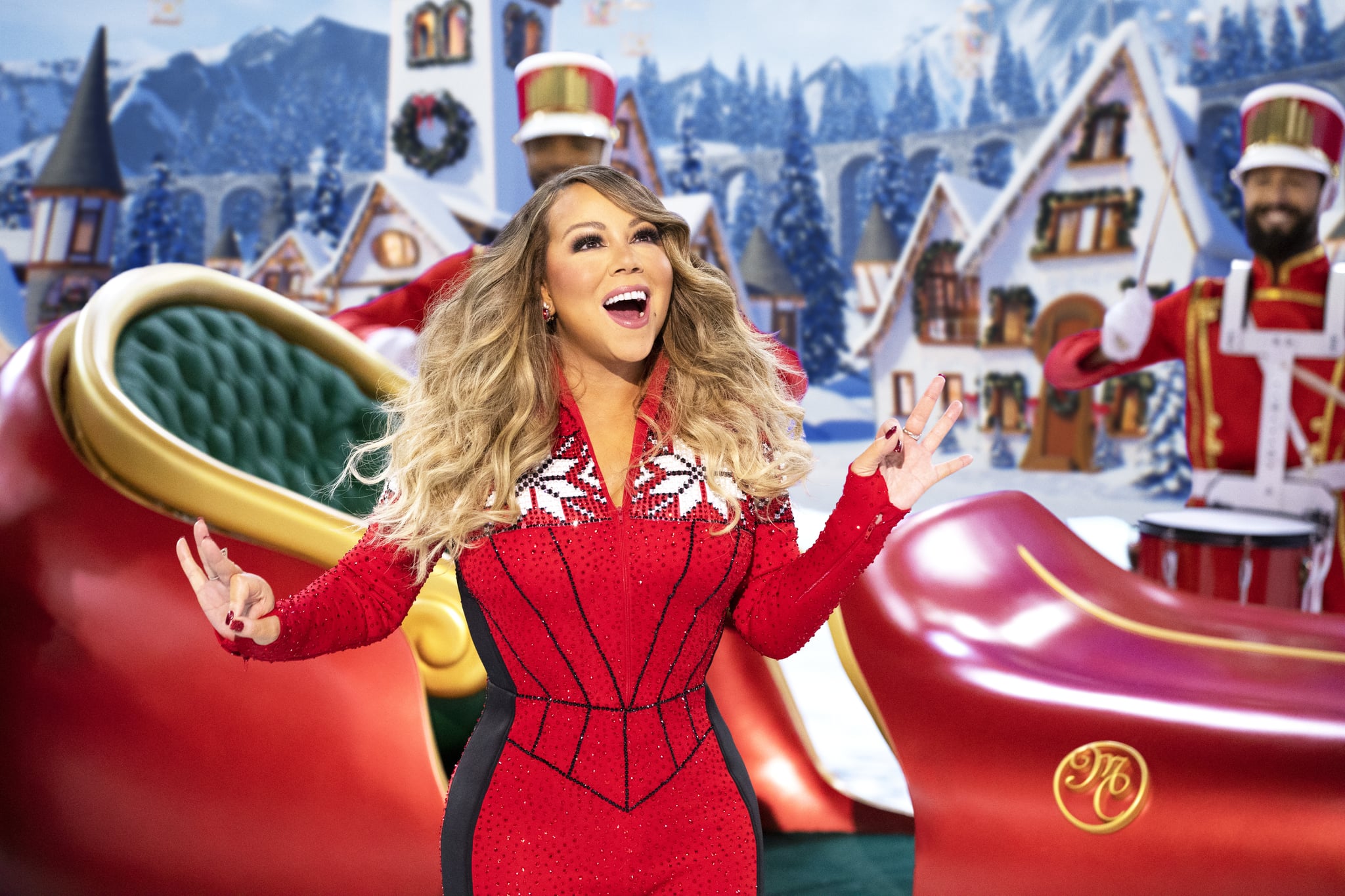 Mariah Carey is truly the queen of Christmas. In addition to singing one of the greatest holiday songs of all time, she always goes all out for the season. Now, she's bringing that holiday magic to the small screen with her upcoming Apple TV+ special, Mariah Carey's Magical Christmas Special. Ahead of the premiere on Dec. 4, Carey kicked off the holiday season by gracing the cover of Elle's special digital holiday issue.
In the issue, she touches on the "continued cultural currency" of her hit 1994 tune, "All I Want for Christmas Is You." This year in particular, the tune became the unofficial anthem of the Biden-Harris presidential campaign when a video of voters dancing to the track went viral. "It felt great to be a part of those celebratory moments — and it totally took me by surprise," Mariah said of the video. "It's been such a hard year, and I really feel like people so need a celebratory moment. At every turn, it's like, 'We can't be [together]; you can't celebrate. This is canceled; that's canceled.'"
"I always wanted things to be perfect for the holidays and they never were."
As for her personal love of Christmas, she admitted it actually stems from a longing she had as a child. "I always wanted things to be perfect for the holidays and they never were," she told the publication. "It was always somebody ruining the moment, always these dysfunctional family members who came around and foiled everything. And so I just made a pact with myself that I wasn't going to allow that to happen anymore. After I kind of emerged from my first relationship–slash–marriage, I created the Christmases that I wanted to have."
That's part of the reason why her Christmases are filled with such childlike wonder and fun. "I literally go to a snowy place. Reindeer are there. I'm not making this up. Santa Claus comes, hangs out with the kids," she said, before prefacing that she would still be going all out even if she didn't have kids. Mariah shares 9-year-old twins Moroccan and Monroe with ex-husband Nick Cannon. "A lot of very bad stuff happened to me when I was 12. But also, there is the spirit of that kid, that fighter who doesn't give up, who does embrace who she is, even though the world didn't understand that from my point of view," she added.
With her upcoming Christmas special, she hopes she can share some of the magic of the holidays with her fans. "I hope people feel festive when they watch this special, and I hope it helps in some way," she said. "Just like any really good Christmas movie or song can lift your spirits, that was the goal here. I came to it with the spirit of 'Let's make it festive no matter what.' If you go into anything with that kind of hopefulness, then it'll happen."