Meagan Good Discusses Season 1 of Amazon's Harlem TV Series
Meagan Good Hopes Harlem Offers Viewers a Sense of Comfort and Makes Them Feel Seen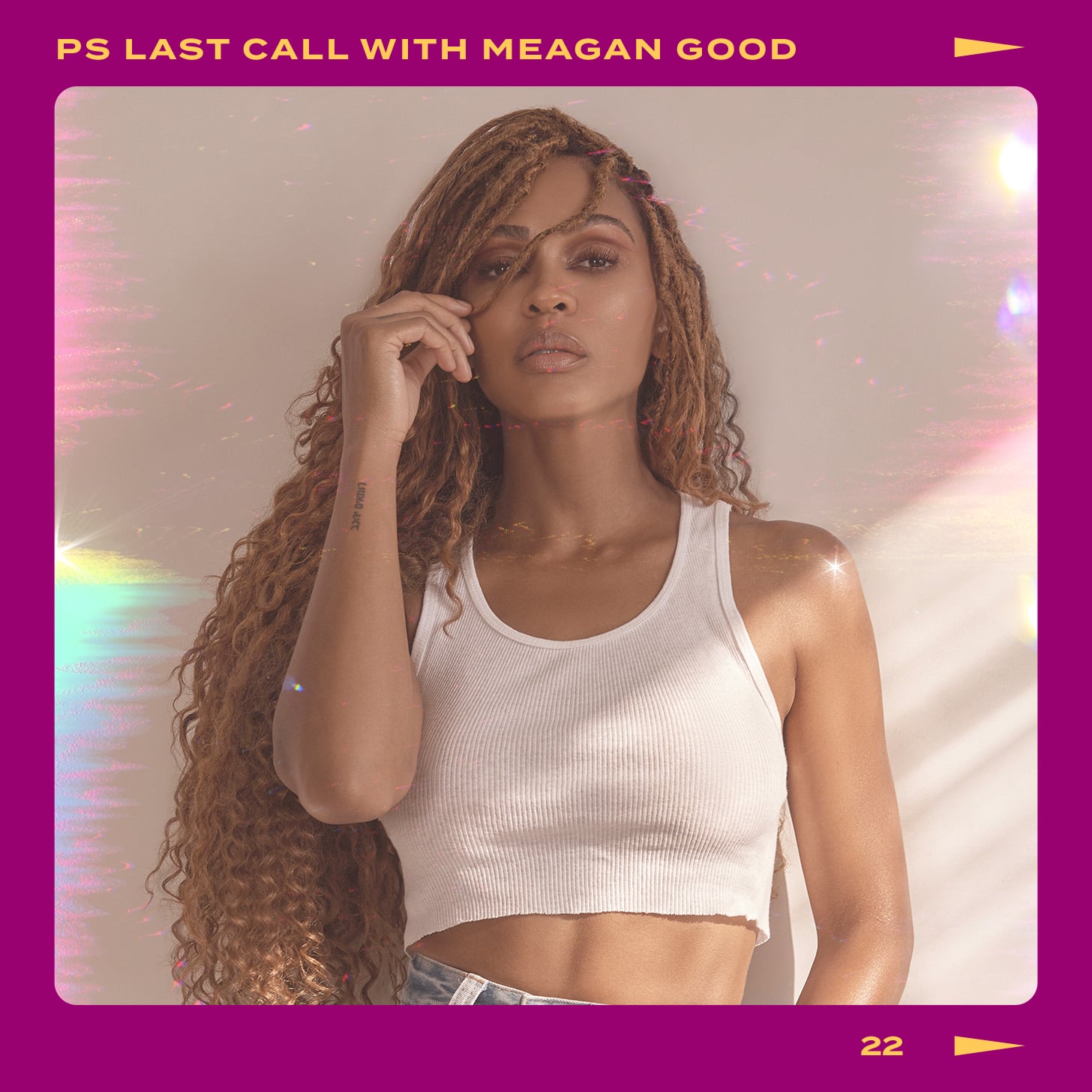 In our Q&A series Last Call, we get down to the bottom of every last thing with some of our favorite celebs — from the last time they were starstruck to the last song they listened to. This week, Meagan Good takes our call.
Take it from us: Meagan Good's upcoming series is about to become your new favorite show. From the mind of Tracy Oliver comes Harlem, a 10-episode series that follows a group of four girlfriends navigating life and love in their 30s in New York. According to Meagan, "It's incredibly inappropriate, but in the most amazing way . . . it's very honest, but also fun and very vulnerable."
"What's amazing and beautiful about life is that we don't have all the answers and sometimes we just have to be present."
The show, new from Prime Video, is being described as a cross between Girlfriends, Living Single, and Sex and the City, and it stars Meagan, alongside Grace Byers, Shoniqua Shandai, and Jerrie Johnson. Meagan plays Camille, an ambitious professor who is still hung up on her ex, Ian (Tyler Lepley). "I immediately fell in love with Camille mainly because she's just so quirky and honest, even when she's trying to hide and trying to play it off," Meagan told POPSUGAR. "There's still an honesty and a purity to her, but she's also very much of a grown-ass woman who is pursuing her career, smart, intelligent, and all these things."
Regardless of whether or not you live in New York, Meagan hopes that viewers are able to relate to the dynamic characters and that the show offers them a sense of comfort. "I mainly hope that [people] see themselves and they realize that they're not crazy and they're just figuring it out and that's OK," Meagan said. "What's amazing and beautiful about life is that we don't have all the answers and sometimes we just have to be present and figure it out and experience it. And it's not about the destination, it really is about the journey and the experience. And I hope that people have fun. I hope that they laugh. I hope that they see their best friends in it and people that are in their lives. And I just hope that they relate to it and feel seen."
Harlem premieres on Prime Video on Dec. 3. Read the rest of Meagan's Last Call interview ahead.
What was the last day on the set of Harlem like?
The last day was mostly me and Grace Byers — our little drunk scenes. We finished by having a moment together on the stoop, and it was about three in the morning. When it was officially a wrap for me, Tracy said some words and she really, really poured into me and loved on me. And same with Neema [Barnette] who was directing that episode. It was just very bittersweet. You run the marathon and you're four months in and you're tired and you're ready for a little break, but I really love the people that I work with. I love my crew. They're all just really, really amazing human beings and it's not always like that.
With a group of women, especially when they're all leads, you don't know what you're always going to get. What I got were some really beautiful, humble spirits that have become my sisters. So the last day was emotional. I said my speech, thanked everybody, and told them how much I love them and appreciate this experience and this moment in life . . . these are days in your life that you never get back and you want to make sure that they're rich and spent with people that you want to spend them with. That is what this experience has been.
What is the last thing you did with your Harlem costars off set?
I went to Grace's house a few weeks ago. We sat by the fire and talked for hours. A few days before that, we did a panel meet with Shoniqua [Shandai] and Jerrie [Johnson]. Grace was filming so she wasn't there in person, but she was there in spirit. Afterwards, me and Jerrie had drinks and girl talk. And then a few days after that, me and Shoniqua got on the phone and talked about her music single and how I'm going to direct the video. I'm looking at her mood board now and putting together what it's going to be.
Who is the last Harlem costar you texted?
Grace about 30 minutes ago.
When was the last time you visited Harlem?
My last visit to Harlem was when I was filming. I think we just ate oxtails, red beans, and rice, hung out on set, and ate Melba's mac and cheese.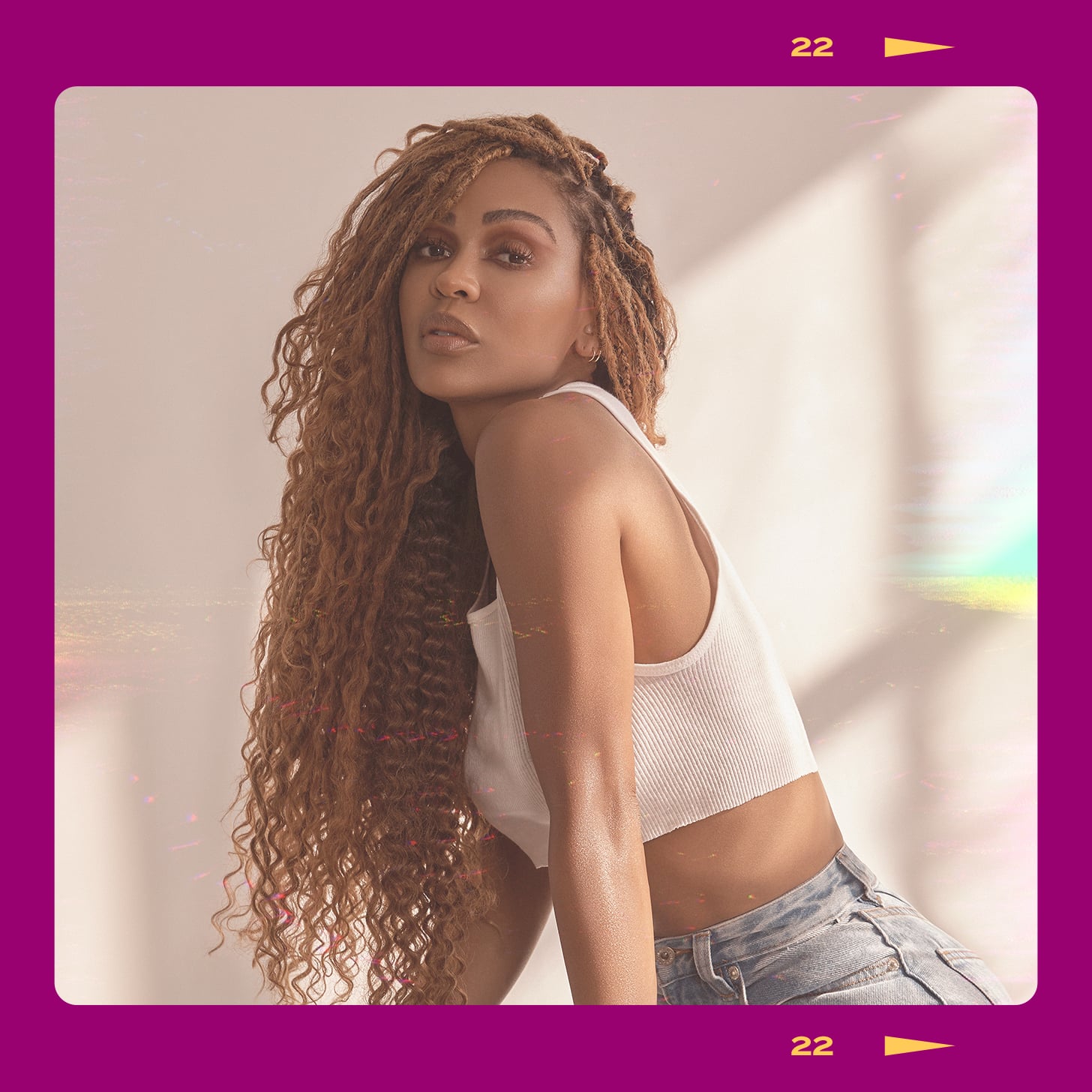 What is the last series you binge-watched?
Right now, I'm binge-watching Maid and Squid Game on Netflix, Bachelor on ABC, Invasion on Apple TV+, and Dark Side of the Ring on Vice.
What is the last song/album you listened to?
Aaliyah's last album and Snoh Aalegra. And then there's this artist I just discovered named Sir, who's so dope. I never heard of him before, but I've listened to a lot of his music, and it's really beautiful.
What is the last book you read?
The Bible. Always read the Bible.
What is the last thing you did for self-care?
Washing my hair. There's a new shampoo I discovered. It's called Purple GrowPoo, and it's a really, really amazing brand that is owned by a young Black woman. The products are amazing. But especially right now because I'm blonde, it's a special shampoo to protect my hair.
What is the last trip you went on?
Dominican Republic for my 40th birthday.
When was the last time you were starstruck?
Prince. The first time I met him, I was just beyond starstruck. After I left a meeting with him, I called my mom and I screamed so loud, she thought I had got in a car accident and I was like, "No, I just can't catch my breath. I just met Prince." And Kaitlyn [Bristowe] from The Bachelor. I had just started watching The Bachelor and it was two years after her episode. I saw her and her guy at a small restaurant in Vancouver still together and I just thought, "Oh my God, it's real." I was just really excited.
What is the last piece of advice you received that changed your life?
Be excited about the next act of your life. I look at life in chapters and I'm always excited about the next chapter, but I've never thought about it as acts and that's pretty epic.
Image Source: Irma Lomidze