Megan Tapper Raps Nicki Minaj's "Moment 4 Life" at Olympics
Megan Tapper Deserves Another Medal For Her Flawless Rap of Nicki Minaj's "Moment 4 Life"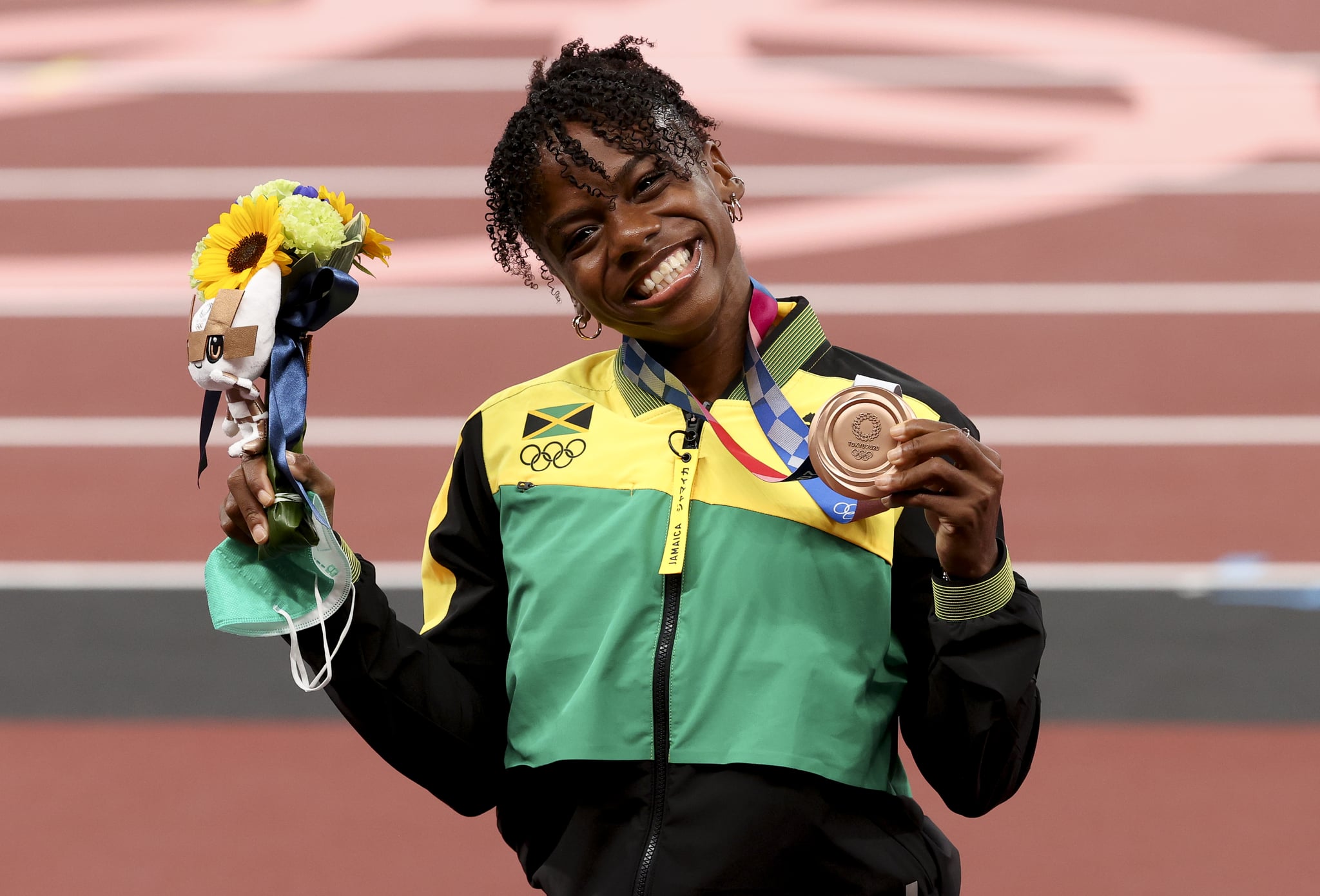 Image Source: Getty / Jean Catuffe
Megan Tapper is celebrating her victory at the Tokyo Olympics! After the 27-year-old Jamaican athlete took home the bronze medal in the women's 100m hurdles on Monday, Megan couldn't contain her excitement as she flawlessly rapped Nicki Minaj's "Moment 4 Life" in a postgame interview. "Nicki Minaj, big up yourself," she says with a big smile before launching into the song.
Of course, it didn't take very long for Nicki to catch wind of Megan's adorable interview as she later shared a clip of it on her Twitter account. "Incredible. Wow. Ok Queen. Talent on a billion. Beauty on a trillion. ♥️😘🇯🇲🏆," Nick wrote. Megan also made history with her win by giving Jamaica its first medal in women's 100m hurdles. Prepare to smile and check out Megan's full post-game interview in the clips below. Also, can we please get a Megan and Nicki collab?
So much energy and a well deserved medal for Megan🖤💚💛

In case you missed it, here's Megan's interview after her medal winning race @megstappedin #TVJTokyoDreams #TVJTokyo2020 pic.twitter.com/A7oQVevsCT

— Television Jamaica (@televisionjam1) August 2, 2021