Meghan Markle Says She Doesn't Watch Real Housewives
Meghan Markle Says She Stopped Watching "Real Housewives" Because of Drama in Her Own Life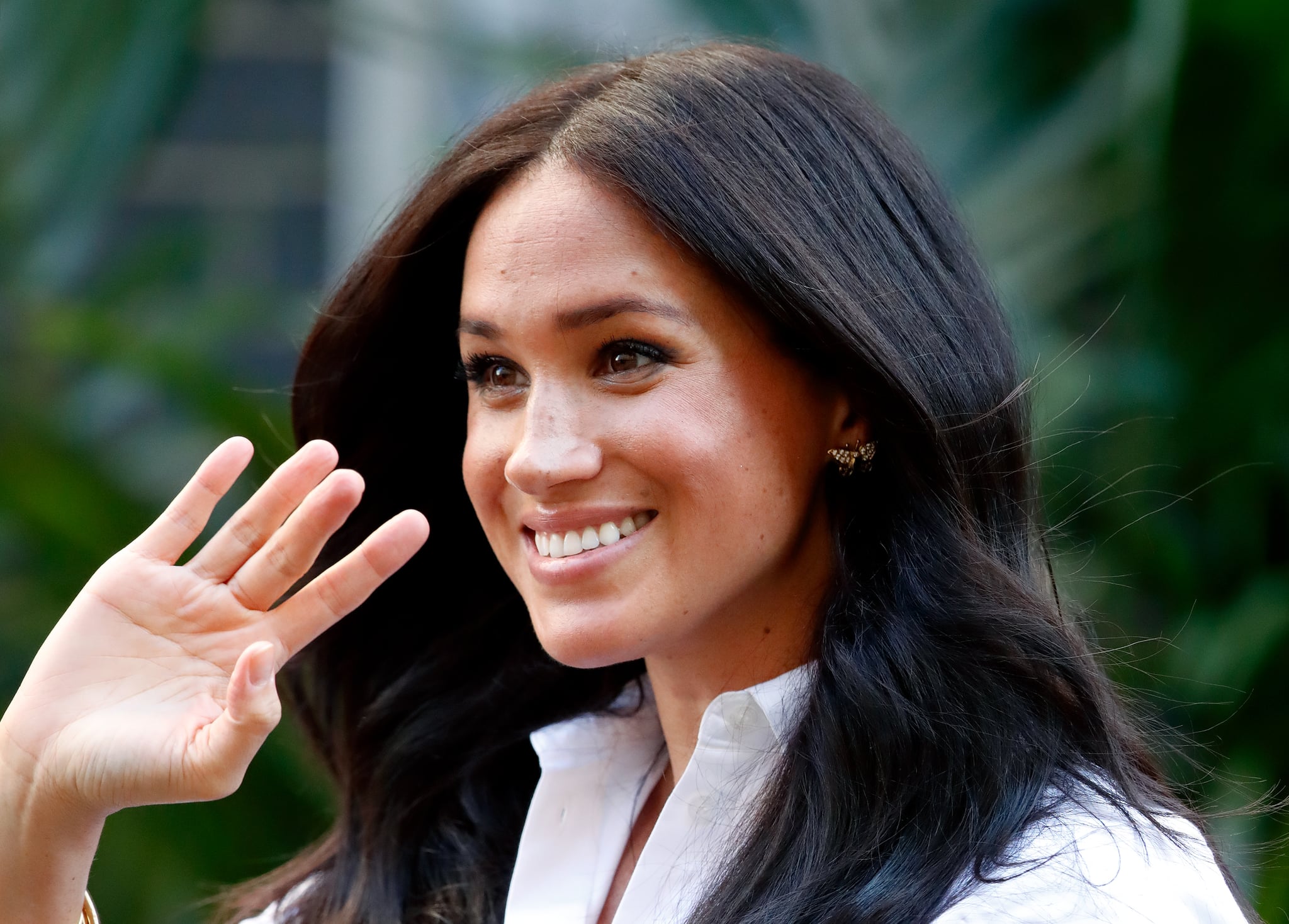 Meghan Markle was once a fan of the Real Housewives franchise but, nowadays, avoids it. In a Nov. 29 episode of her "Archetypes" podcast — which focuses on how men in the media impact the ways women are portrayed and framed — Markle spoke with Real Housewives executive producer Andy Cohen about the reality TV franchise, revealing why she no longer watches it.
"I guess the million-dollar question is, do you still watch 'The Housewives?' This is what we've been dying to know," Cohen asked Markle. "Well, I will tell you the truth. I stopped watching 'The Housewives' when my life had its own level of drama that I stopped craving . . . " she replied, with Cohen finishing her sentence with "other people's." "But, I mean, I would say almost every one of my friends still watches it, and I go, 'Why are you watching that? There's so much drama!'" Markle added. "And it's because it's entertainment. It's entertaining to them."
Markle went on to question whether the franchise is helping or hurting women as a whole. "Because as we grapple this season with what archetypes are and how limiting they are, on the flip side of that, are we exploring giving women the space and allowance to be exactly who they are? As complicated, layered, challenging, funny, silly, etc.?" she said. "Or, in a franchise like Housewives, are we fueling the fire of archetypes by creating caricatures of women?"
Cohen then teased Markle about people speculating whether she'd star in the franchise. "It had to have bubbled up to you somewhere that you moved to the States and everyone is like, oh, she should join the 'Beverly Hills Housewives.' I'm like, she ain't joining the 'Beverly Hills Housewives,' everybody," he said.
"You mean really that this is my audition for 'Real Housewives of Montecito?' Is this the moment?" Markle joked, confirming that "there will be no reality show," adding, "I think it's so funny."
While a Real Housewives appearance might be off the table, Markle and her husband, Prince Harry, are slated to give the rest of the world a window into their lives in a Netflix docuseries reportedly premiering in December. "It's nice to be able to trust someone with our story — a seasoned director whose work I've long admired — even if it means it may not be the way we would have told it. But that's not why we're telling it," Markle said of the upcoming project in an October interview with Variety. "We're trusting our story to someone else, and that means it will go through their lens."