Melissa McCarthy and Octavia Spencer Thunder Force Interview
Watch Octavia Spencer Hilariously Re-Create Melissa McCarthy's Most Iconic Bridesmaids Line
The current superhero roster is pretty exciting and adventurous as it stands, but if there are two things missing from that varied crew, it's the hysterical and badass Melissa McCarthy and Octavia Spencer. Luckily for us, Netflix has brought us just that with the new action-comedy Thunder Force, in which childhood best friends (McCarthy and Spencer) accidentally acquire superpowers and take on villains.
In celebration of their new superhero status, we sat down virtually with the actors to see how well they can remember each other's most famous lines. The duo quizzed each other with quotes from iconic films like Bridesmaids . . .
. . . and Academy Award winner The Shape of Water.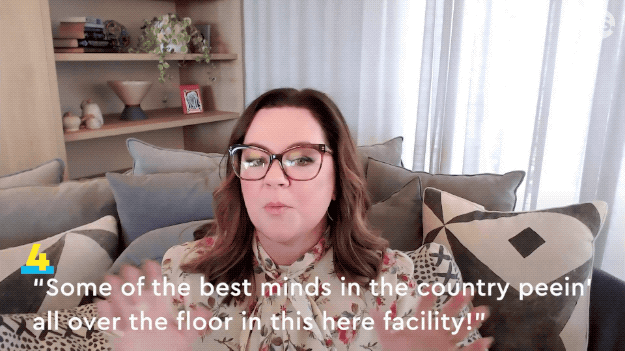 Watch it all go down in the video above, then check out Thunder Force, out now on Netflix!