Michael B. Jordan Comments on Lori Harvey Break Up
Michael B. Jordan Says His Split From Lori Harvey Was an Opportunity to "Grow and Learn"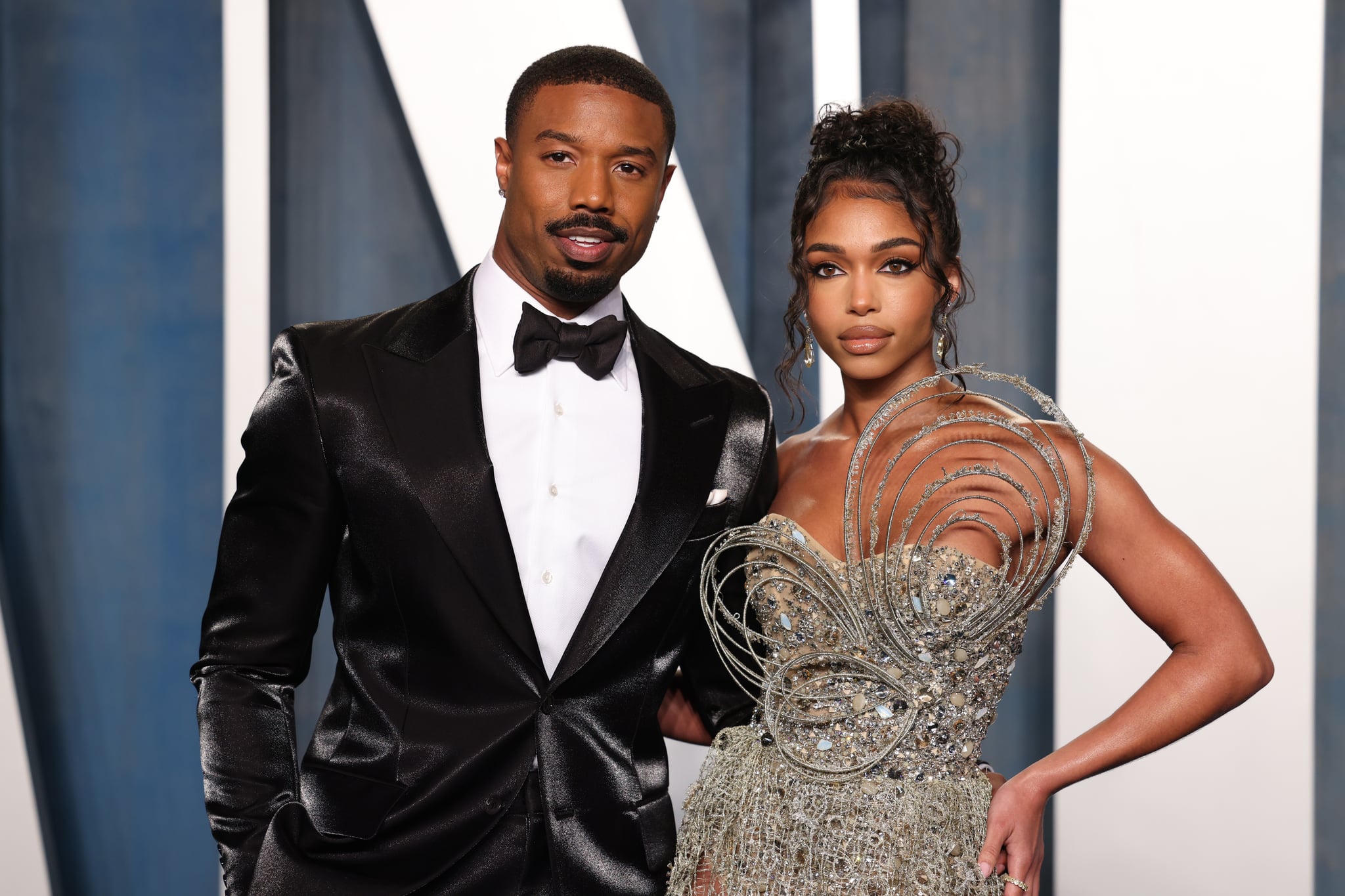 Michael B. Jordan is reflecting on his split from Lori Harvey, saying that he's grateful to have had his career in the wake of their breakup. "I was lucky enough to have a lot of work," the star told Gayle King during a Feb. 8 appearance on CBS Mornings when she asked how he dealt with the very public end of his relationship. "I'm a firm believer in that what's for you is what's for you, and coming out of that situation — not to give it, you know, any energy and kind of move from that . . . it was an experience for me to grow and learn."
The star also clarified that he was "joking" during his "Saturday Night Live" monologue when he discussed being on the dating app Raya. He certainly has a lot to focus on other than his love life; for example, in March, he's making his directorial debut with "Creed III," which he also stars in. "This is my year," he said. "There's so much going on, so many blessings, so many great things."
Harvey herself addressed the split — also without naming Jordan — in an August 2022 interview with Teyana Taylor on the dating app Bumble's Luv2SeeIt video series, saying she's focusing on herself. "I'm very much in a space right now where I'm not doing anything that's gonna compromise my peace and happiness," she said. "However I want to move, whatever I want to do, I'm going to do it. And if it's no longer serving me, I'm just going to move on."
Jordan and Harvey ended their relationship in June 2022 after a year and a half of dating. On June 4, People exclusively reported the couple had recently called it quits, according to a close source. "Michael and Lori are both completely heartbroken," the source told the publication. "They still love each other."
A reason for the split was not confirmed at the time, but the source added, "Michael matured a lot over the course of their relationship and was ready to commit for the long term. He let down his guard with her, opening up emotionally in a romantic relationship for the first time. They had great times together and brought out the best in each other." Later, a source told People that Harvey "wasn't ready to commit" and is "very focused on her career."
Jordan and Harvey officially confirmed their relationship via Instagram in January 2021 after they first sparked romance rumors in November 2020, when they were spotted hanging out over the holidays. Since then, the two continued to share their romantic date nights and coordinated style on Instagram and speak about each other in interviews. Following their one-year anniversary in November 2021, Jordan said he'd "finally found what love was" in an interview with the Hollywood Reporter. "When I was younger, I don't know if I could have handled the onslaught of opinions and being picked apart, and also being conscious of what the other person's going to go through. It takes a special person to deal with that."
In an interview for POPSUGAR's January 2022 cover story, the skin-care–brand founder revealed that in five years, she hoped to have a baby and be married, and she shared relationship advice. "Always communicate. Overcommunicate, even, so you are always on the same page," she told POPSUGAR. "Also, be friends first. You know how sometimes you fight with your siblings and, of course, you love them, but you're like, 'I don't even like you right now'? It's important to always be friends whether you like the person."