13 Reasons Why's Miles Heizer Is Dating Another One of Your Favorite Netflix Stars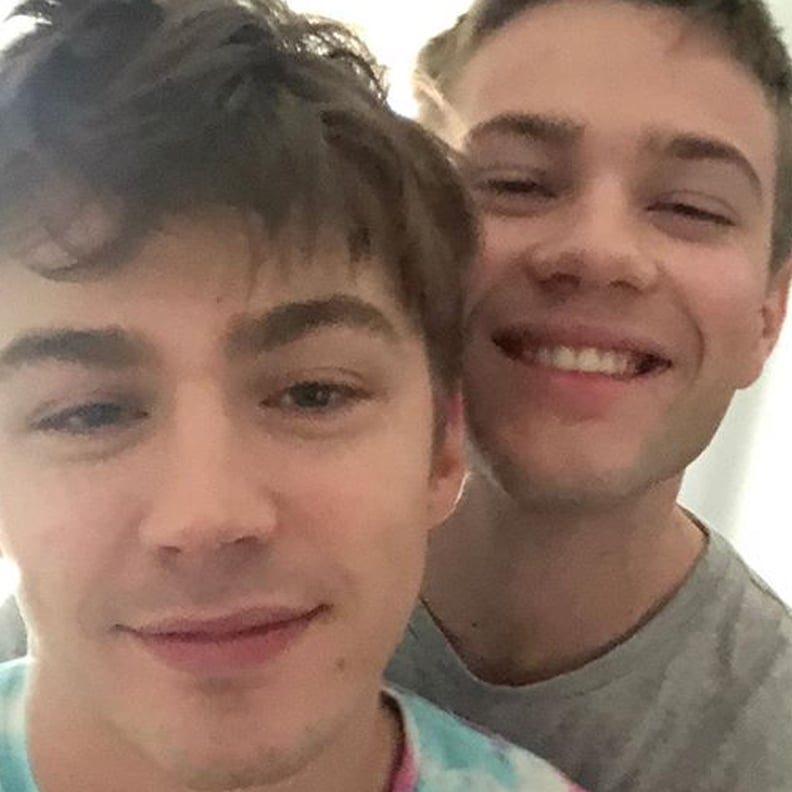 Miles Heizer's character on 13 Reasons Why often gets caught up in complicated relationships, but in real life, he's happily taken. The 26-year-old is dating another one of your favorite Netflix stars, Connor Jessup from Locke & Key. It's unclear when exactly the pair started dating, but they've been sharing cute photos of each other on social media over the past year. The two made their relationship Instagram official in February when Connor shared a sweet post for Valentine's Day.
During an interview with Attitude magazine, Connor briefly opened up about Miles, adding that their relationship inspired him to come out publicly. "I'll spare you the boring story of how we met because it's truly unexciting, but I will say — not to get sappy — that the other factor that led to me deciding to come out, and I guess maybe one of the sparks at the beginning of the fuse, was that I fell in love," he told the publication. "When you're happy, you want to be happy publicly, and it made me think about the whole construction of my life in a way that I had been avoiding. I probably wouldn't have [come out] if that hadn't happened." See more cute photos of the pair ahead.