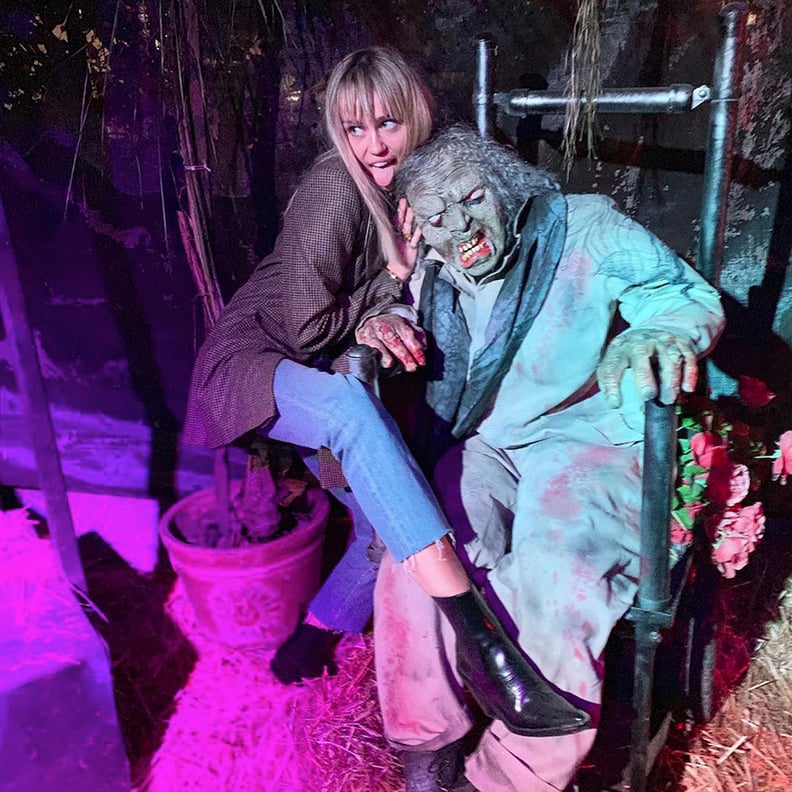 It's that time of year again: once October begins, it officially becomes socially acceptable to start putting together the Halloween costume you came up with in May, have Hocus Pocus playing on an endless loop, and unleash the inner Fall freak you typically suppress in every other season. Miley Cyrus, we've just learned, appears to be one of those people.
Shortly after returning from her thirst trap vacation disguised as a desert retreat — and we truly mean that in the most complimentary way possible — the singer sprinted to the nearest pumpkin patch to celebrate the start of October. Miley did it all: she posed in front of pumpkins, ventured into the petting zoo, and braved a haunted house filled with "potential partners." Miley noted, "Felt like I was on The Bachelorette."
If that cozy Fall feeling hasn't hit you yet, looking at photos from Miley's outing might get you into the right mindset. Check them out ahead.