Millie Bobby Brown Speaks Out About Hypersexualization
Millie Bobby Brown Opens Up About Being Hypersexualized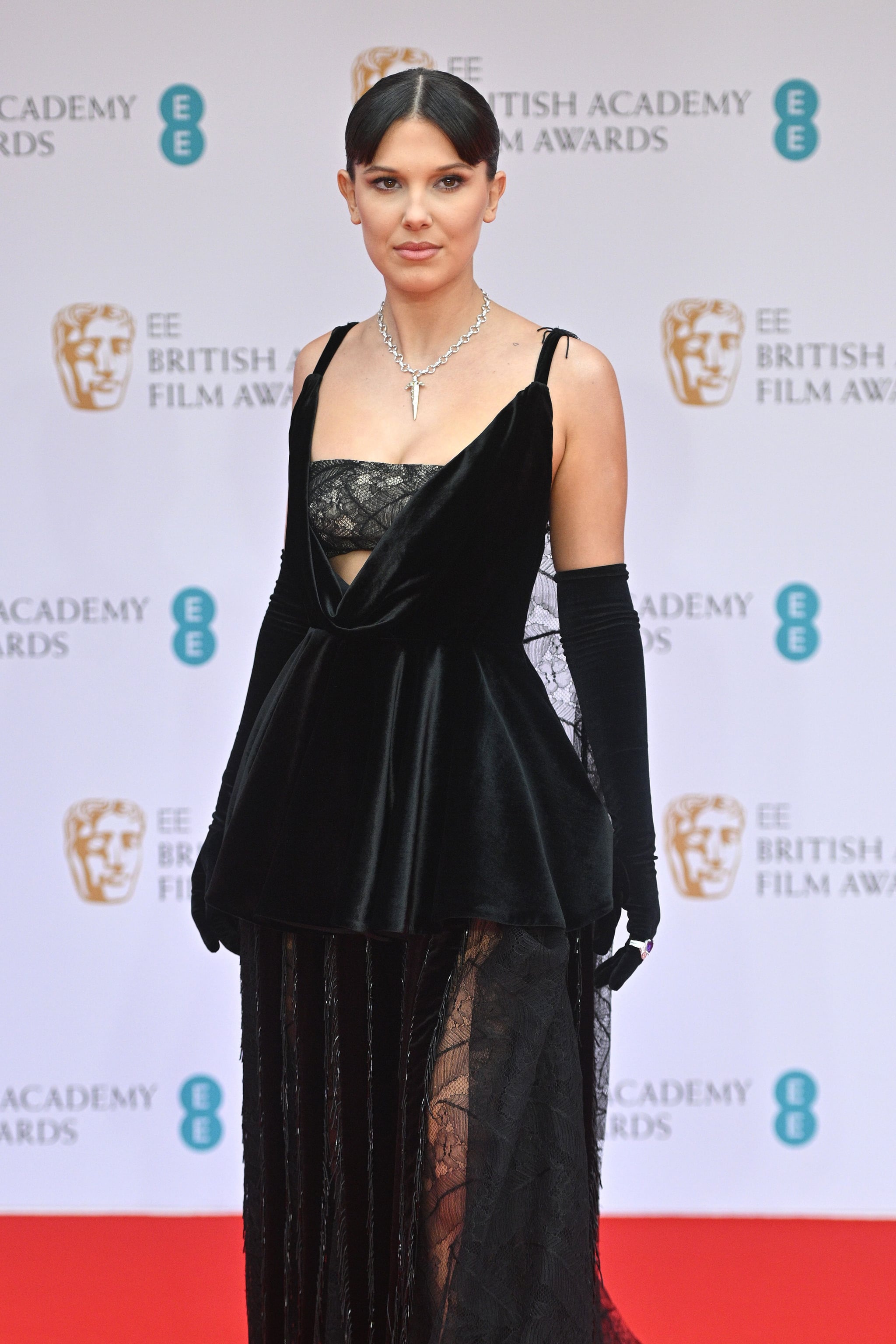 Millie Bobby Brown turned 18 years old on Feb. 19, 2022. Like Emma Watson, Natalie Portman, Mary-Kate and Ashley Olsen, and countless other women who have been in the public eye since they were children, Brown's 18th birthday marked an unfortunate turning point in the way she's regarded by the "press and social media." During a recent interview with Deborah Frances-White on the "Guilty Feminist" podcast, Brown commented on the sharp increase in hypersexualization she's experienced since coming of age.
"I deal with the same things any 18 year old is dealing with: navigating being an adult and having relationships and friendships," she said. "It's all of those things — being liked and trying to fit in. You're trying to find yourself while doing that. The only difference is I'm doing that in the public eye. So it can be really overwhelming."
"I'm definitely seeing a difference between the way people act and the way the press and social media have reacted to me coming of age."
For some teenagers, thrusting themselves into that public eye is a conscious choice that can be mediated by the amount of photos they choose to share — or not share — on sites like Instagram. For Brown, who has been acting since she was 9, having every major and minor moment of her life pressed under a magnifying glass is less of a conscious decision.
"I have definitely been dealing with [that scrutiny] more within the last two weeks of turning 18," she said about being objectified by the public. "I'm definitely seeing a difference between the way people act and the way the press and social media have reacted to me coming of age. In my life and in my opinion, I believe that shouldn't change anything, but it's gross and it's true. I think it's just a very good representation of what's going on in the world and how young girls are sexualized. So I have been dealing with that, but [I've also] been dealing with that for forever."
Later in the podcast episode, the "Enola Holmes" star recalled turning 16 and being excited to wear a slightly lower-cut dress to an award show, only to be heavily judged by the media for her choice in outfit. "I thought, 'My, is this really what we're talking about? We should be talking about the incredible people at the award show, the talent that was there, the people that we're representing," she said.
In an Instagram post shared on her 16th birthday, Brown detailed similar frustration over being sexualized and cyberbullied. "the last few years haven't been easy, I'll admit that," she wrote. "there are moments i get frustrated from the inaccuracy, inappropriate comments, sexualization, and unnecessary insults that ultimately have resulted in pain and insecurity for me. but not ever will i be defeated. ill continue doing what i love and spreading the message in order to make change."