Mindy Kaling and B.J. Novak Joke About Relationship at Emmys
Mindy Kaling and B.J. Novak Joke About Their "Insanely Complicated" Friendship at the Emmys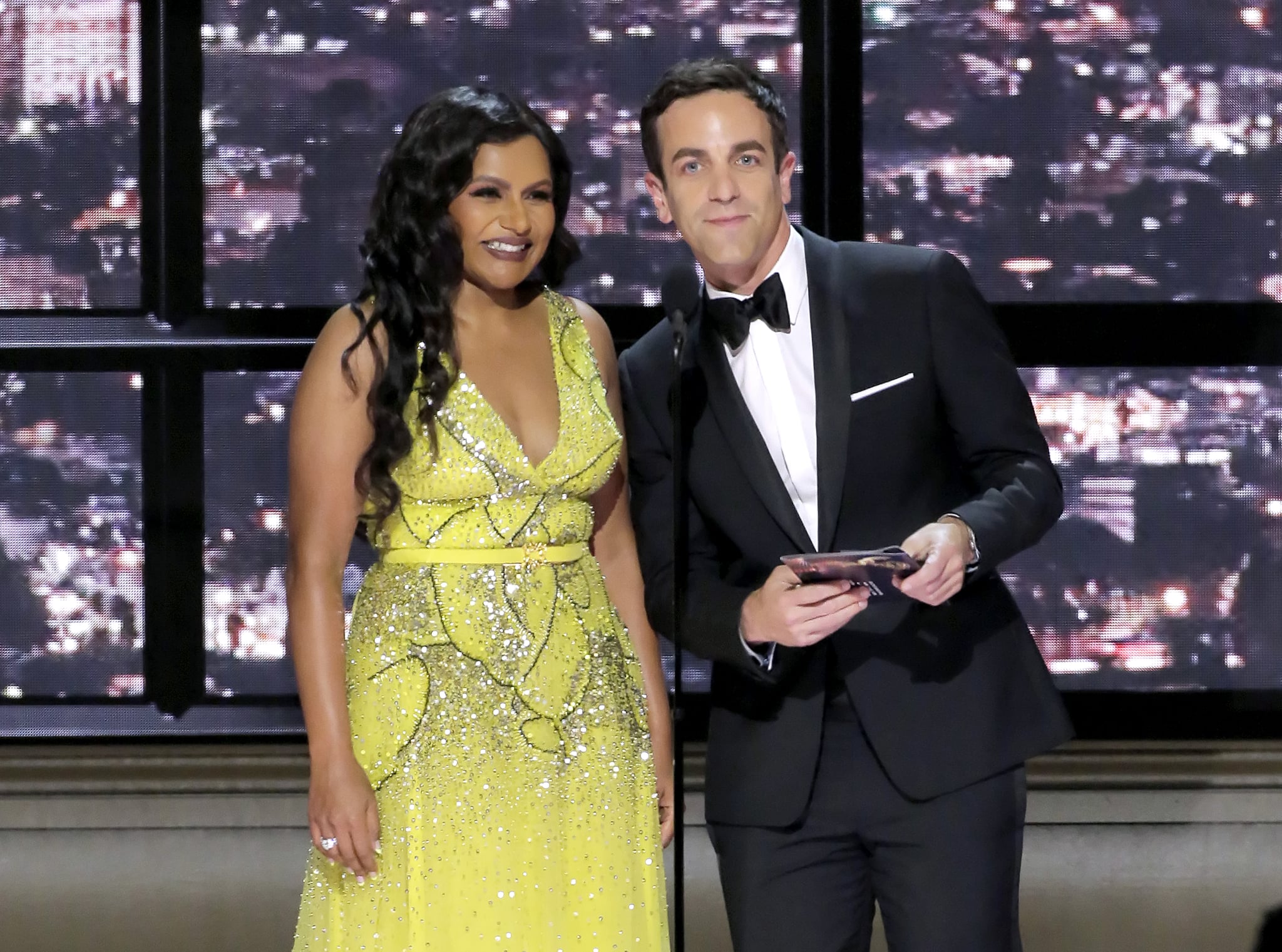 Image Source: Getty / Chris Haston
Mindy Kaling and B.J. Novak know their relationship dynamic is unique. The former costars, exes, and longtime friends appeared at the Emmy Awards on Sept. 12 in Los Angeles to present the award for outstanding writing for a limited series. While on stage, Kaling and Novak alluded to their "insanely complicated" friendship.
"To all the nominees, we just want to say: congratulations, you lazy sons of b*tches. How are you getting away with this? We came up doing network sitcoms — 22 episodes a year," Kaling said, referring to her start on "The Office" with Novak, who added, "That show, that would take up your whole life. No time for other projects." Kaling then said, "No time for a social life. You had no choice but to form insanely complicated relationships with your costars."
Kaling and Novak first met on "The Office"'s set in 2005. They went on to date on and off for many years, but despite attending many award shows and events together, they currently appear to be just friends. Kaling described their relationship as "romantically charged camaraderie with loud arguments" in 2015.
In recent years, the pair have been the subject of a rumor that Novak is the father of Kaling's two children, since she's chosen to keep their paternity private. Kaling said the rumor "doesn't bother" her in a recent interview with Marie Claire. "He's the godparent to both my kids — and they have such a great relationship — and so far [the rumors haven't] affected my happiness at all, it hasn't affected my kids or B.J.," she said. "If that's what is going to be titillating to people, I'll take it."