Naya Rivera's Family Honors Her on Anniversary of Her Death
Naya Rivera's Family Honors Her on Anniversary of Her Death: "Your Endless Energy Lives On"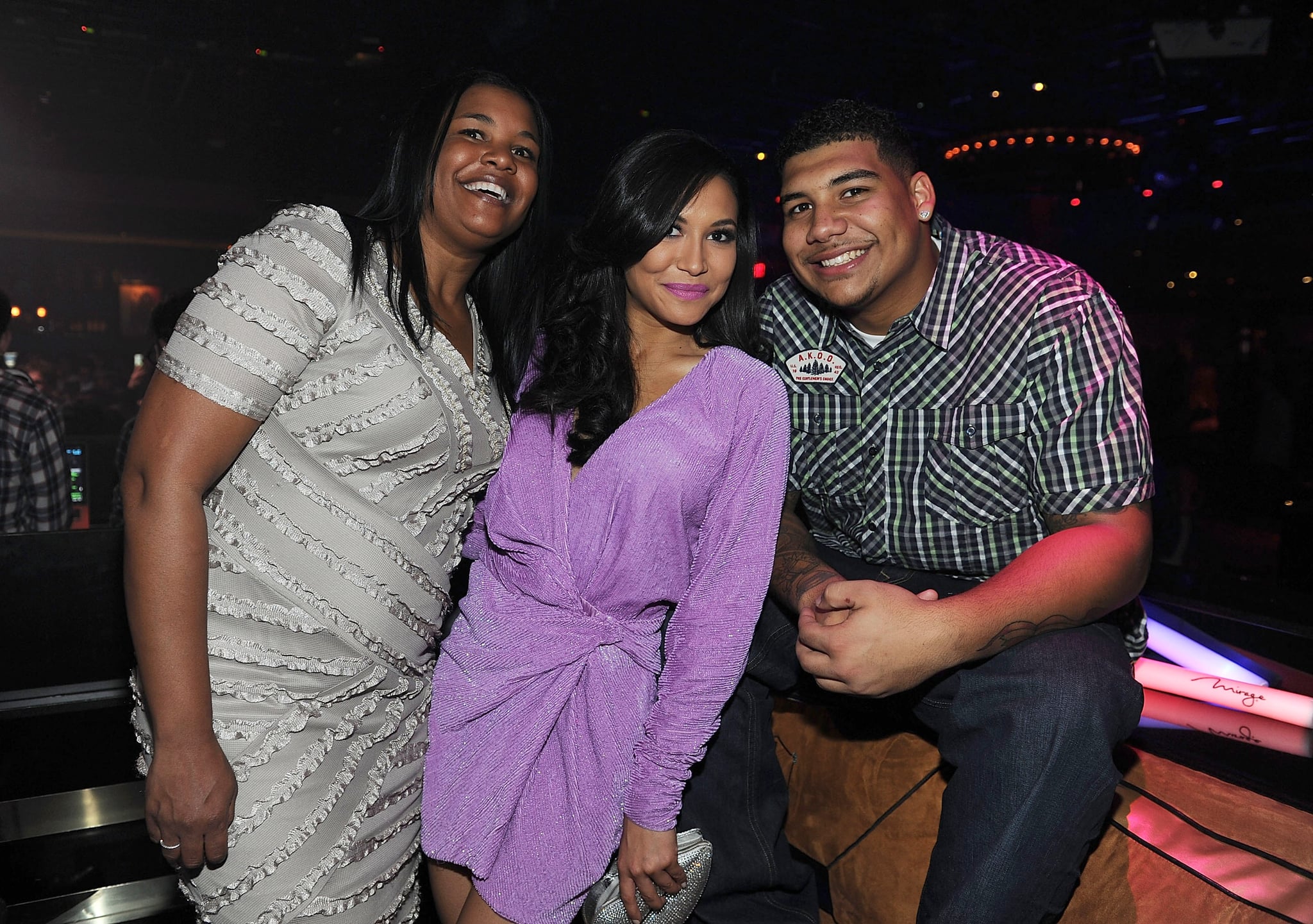 Naya Rivera's family is remembering her life and legacy on the one-year anniversary of her death. On July 8, her mother, Yolanda Previtire; sister, Nickayla Rivera; and brother, Mychal Rivera, opened up to Good Morning America about Naya's tragic boating accident and how they've been coping. "Sometimes we're afraid of the sorrow being so heavy that we're afraid for our own self, 'cause this is hard. There are no words to describe what we're going through," Yolanda said. "All we know is we have each other."
"I know if we could go back, we'd hug a little bit harder."
In addition to attending therapy to help with their shared trauma, Naya's sister noted that they are simply taking everything "one day at a time." "And taking that one day at a time and living it to the fullest, loving each other to the fullest, and not regretting anything," Nickayla said. "Because I know if we could go back, we'd hug a little bit harder." Naya's mother added that she feels like Naya's energy is constantly encouraging her every day. "I feel Naya's energy constantly telling me, 'Mom, be happy. Don't cry. I'm OK. Go get Josey [Naya's son]. Have fun.' And I feel that it's coming from her," she said. "I literally wake up every morning, and it's almost like a restart button, and I have to shake it off . . . one foot at a time. And here we are." Though Naya's brother couldn't attend the GMA interview in person, he also paid tribute through a statement, which read: "One year without you, one year closer to when we will meet you again. Your endless energy lives on. May you continue to rest so graciously, Naya."
Reflecting on Naya's incredible career, including her role as Santana on Glee, her family also noted how great it was to hear personal stories from fans about how Naya's character made an impact, especially with LGBTQ+ youth. "It was really awesome to hear the personal stories," Nickayla said. "My sister, even though she was acting, was touching people's real lives and helping them become who they really are and not being ashamed of that. It was just really amazing to see that she had that impact. She persevered, she motivated herself, and she got to where she needed to be to inspire all of those people around the world."
Her family added that that same energy continues to live on in Naya's 5-year-old son, Josey Dorsey, whom she shared with ex-husband Ryan Dorsey. Yolanda referred to Josey as the "boy version" of his mom "in every sense," while Nickayla noted that he is "outgoing" and "doesn't take anything from anybody," just like Naya. "And the biggest thing is he loves entertaining," Nickayla added. "He loves singing at the top of his lungs."
As for Naya's legacy, her mother hopes she can continue to inspire people to love others. "I would like my daughter Naya's legacy to be one that teaches people to love, to care. If something is not right, try to fix it or speak up," she said. "And to just live life. God has given you one life. You are your own person. Love who you are, 'cause you don't get another life."
Image Source: Getty / Denise Truscello