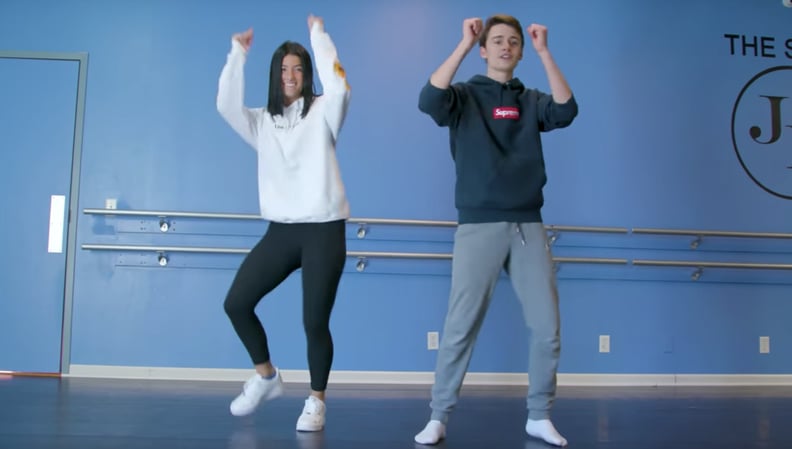 YouTube | Noah Schnapp
YouTube | Noah Schnapp
Charli D'Amelio and Noah Schnapp are swapping some tricks of the trade. On March 27, the 15-year-old stars shared videos of them linking up to give each other tips about TikTok dances and acting. While Charli, the most followed person on TikTok, taught Noah a few popular routines from the social platform, Noah put his Stranger Things experience to use by teaching Charli a scene.
Some of the steps the two practiced include the Ahí and Smeeze challenges. "Here's something I did a few weeks ago before the world went crazy," Noah captioned the YouTube video, referencing the coronavirus pandemic. The clip features Charli giving Noah a breakdown of the choreography, and he's actually got some moves, y'all.
Noah also helped Charli re-enact the Stranger Things season one scene in which Joyce Byers receives a call from Will in the Upside Down. "You can be the judge if i pulled it off or not," Charli wrote under the video. "I'll just tell you this — it's way harder than you think it is!" Watch Noah and Charli teach each other in the clips ahead!
Charli D'Amelio Teaches Noah Schnapp TikTok Dances
Noah Schnapp Teaches Charli D'Amelio How to Act