How Many Kids Does Odell Beckham Jr. Have?
Meet Odell Beckham Jr.'s Adorable Baby Boy, Zydn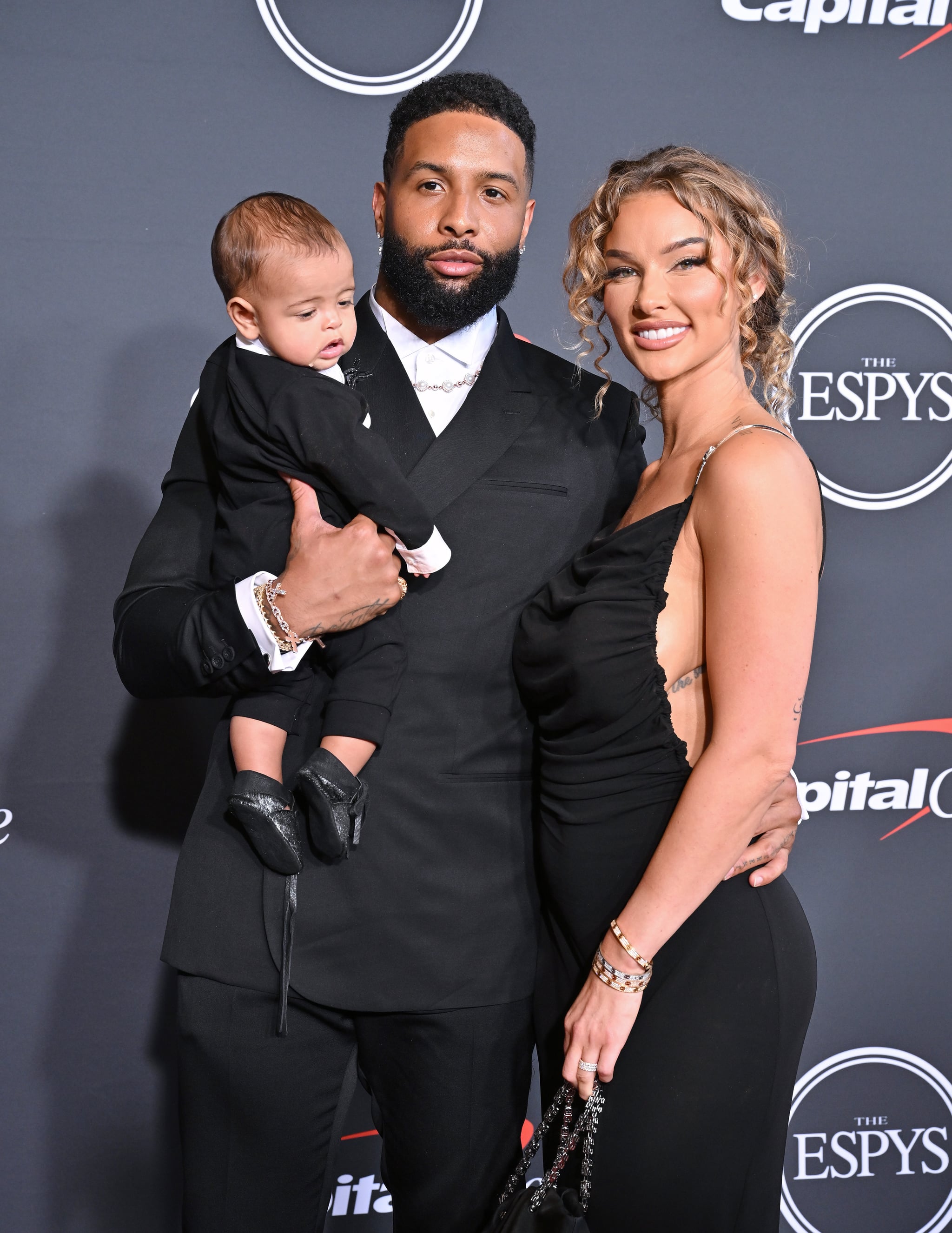 NFL wide receiver and Super Bowl champion Odell Beckham Jr. is a strong, dominating force in football, but off the field, he is a loving, dedicated father that does not shy away from being mushy about his experience with fatherhood. The athlete revealed the news back in February 2022 that he and his partner, Lauren Wood, welcomed a child into the world together. Here's everything to know about the couple's one child together.
Zydn Beckham
In November 2021, Wood announced to her 1.8 million Instagram followers that she was expecting a child with Beckham Jr. The black and white post shows the two embracing as Beckham Jr. wraps his arms around her stomach. In the post, the model and influencer wrote, "ilyilyily," along with emojis that ranged from a baby to a baby bottle and even a DNA strand. Beckham Jr. shared in the joy of the announcement, commenting, "Can't wait baby!"
Just a few short months after the happy couple broke the news on social media, their son, Zydn Beckham, was born on Feb. 17, 2022. The LA Rams wide receiver announced the birth of his son on Instagram just a few days later, writing, "THE biggest blessing I've ever had in my life arrived here on earth! The words, I can't even put together for the overwhelming emotions that ran thru me … a moment I will never forget and cherish forever."
Zydn Beckham may still be a baby, but he has quite the personality already, according to his dad. On June 14, 2022, Beckham Jr. dedicated a post to his growing son and wrote about some of the cute moments he has experienced as a dad. "He's starting to use his hands way more to pick things up! Think we might have a lefty!!! And of course the best part is him starrin u in ur eyes and grabbing ur face tryna pull himself in for kisses," he wrote.
Zydn Beckham may only be a few months old, but judging by how much his famous dad loves him, there's no doubt that we'll see plenty more precious moments of him growing up in the future.