Jimmy Fallon in Men's Health Magazine March 2014
Jimmy Fallon Interviews Himself For Men's Health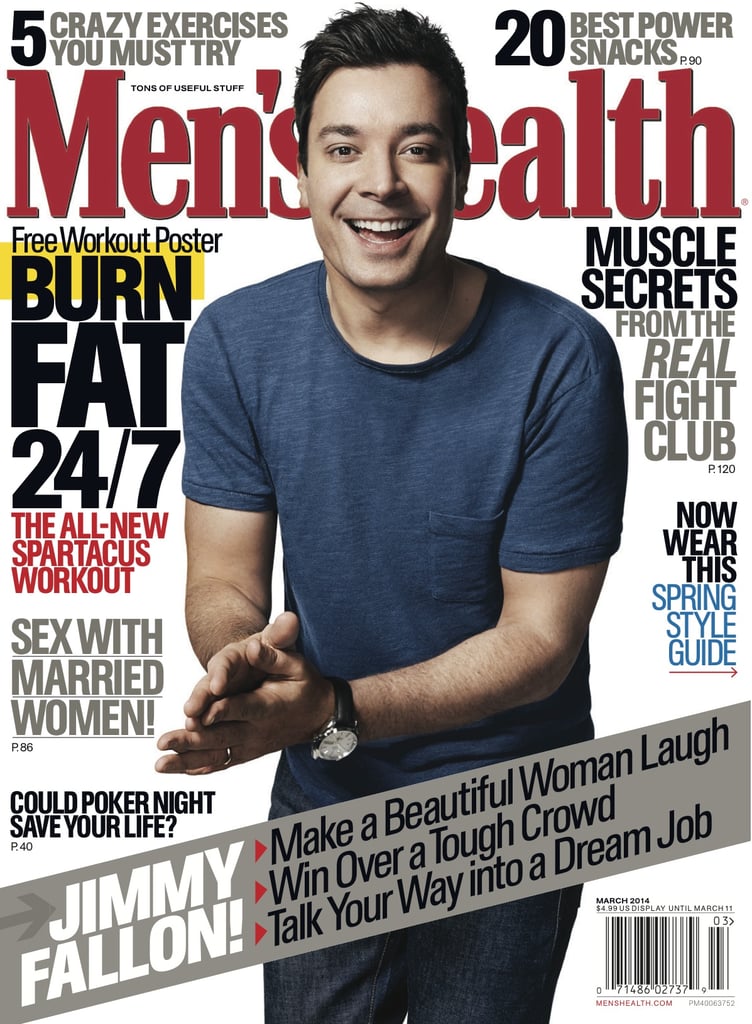 What was a high point for you? When are you, we, Jimmy Fallon, our very happiest?
"You've had a lot of those high points. You have a baby, which you've been wanting for a long time. You felt very lucky that it happened at all. We had a long struggle with that. There'll be nights when you're sitting on your couch, and you're with your beautiful wife, who you can't believe married you, and your beautiful baby, who you feel endlessly grateful you were able to have. So you're sitting there, with your wife and your baby and your smiling dog, and you're watching Real Housewives getting into fistfights on TV. And you go, 'How great is my life? I'm so happy right now.'"
That trumps your Tonight gig?
"It really does. That's what true happiness is right there."