Best Sports Illustrated Swimsuit Issue Covers
6 Times the Sports Illustrated Swimsuit Issue Mattered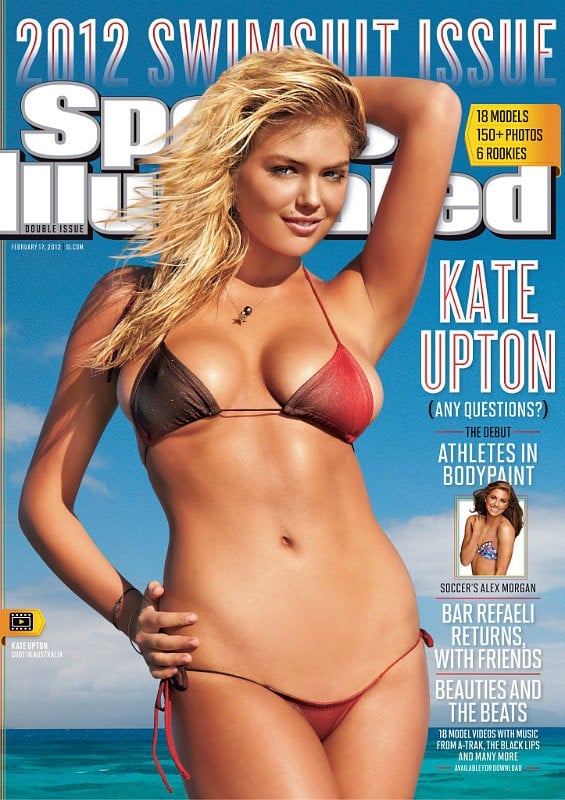 In 2012, Kate Upton and her barely there bikini debuted. Gone were any concerns left over from the '78 backlash. Kate, who first found fame doing the Dougie in a viral YouTube video, represented a new way to be discovered. Her curves also sparked a debate about beauty standards. After the cover's debut, a Victoria's Secret casting director said: "We would never use" Kate because "she's like a footballer's wife, with the too-blond hair and that kind of face that anyone with enough money can go out and buy."
As for Kate, who also landed the 2013 cover, she reflected on the experience in Elle later:
"After my first Sports Illustrated cover, I felt terrible about myself for a solid month. Every single guy I met was either married or about to be married, and I felt like I was their bachelor present or something. I'm not a toy, I'm a human. I'm not here to be used."
She also commented on the negative comments made about her figure:
"I don't really take offense to it. I'm fine with it. I really do like my body and growing up in Florida, it was always a good thing if you could fill out a bikini."
Kate went on to land a Vogue cover.