What's Going On in Crimea?
12 Pictures That Will Help You Understand the Situation in Crimea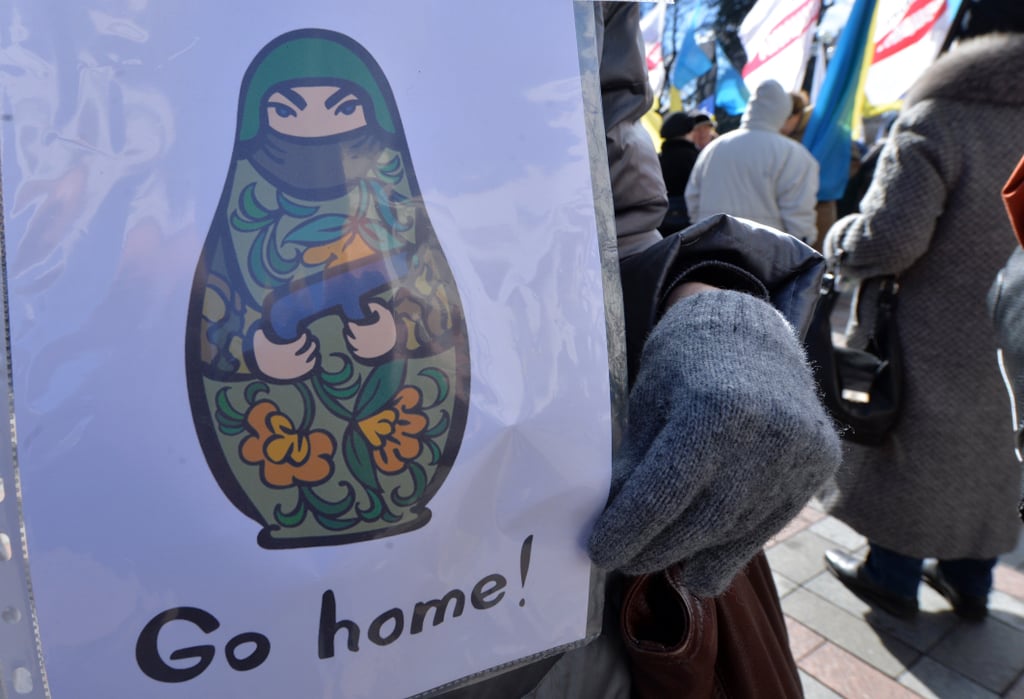 But obviously, not everyone was happy about the results. In Kiev on Monday, a woman held a sign telling Russia to go home, as Ukraine's defense minister said Ukrainian troops would remain in the peninsula.