What's Going On in Crimea?
12 Pictures That Will Help You Understand the Situation in Crimea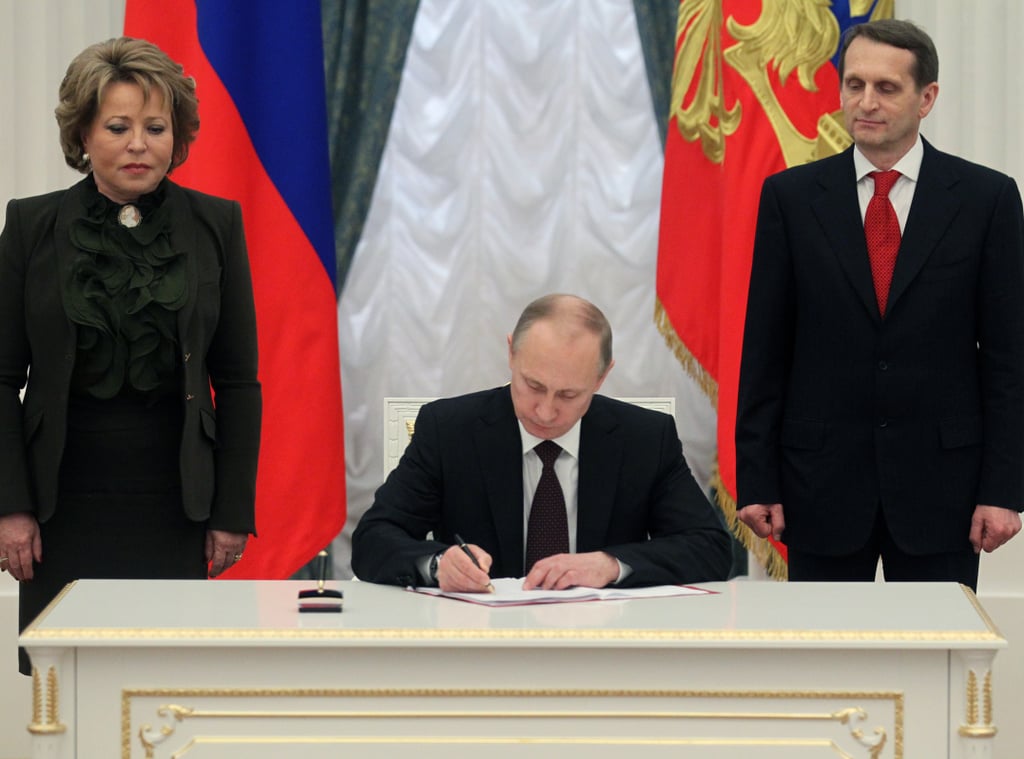 On Friday, Putin signed laws to complete the annexation of Crimea. His move came shortly after Ukraine agreed to a trade deal with the EU — the same deal that former Ukrainian President Viktor Yanukovych had refused to sign last November, sparking the protests. We'll have to wait to see what happens next.