George Clooney's Feuds
Here's Why You Don't Want to Ever Mess With George Clooney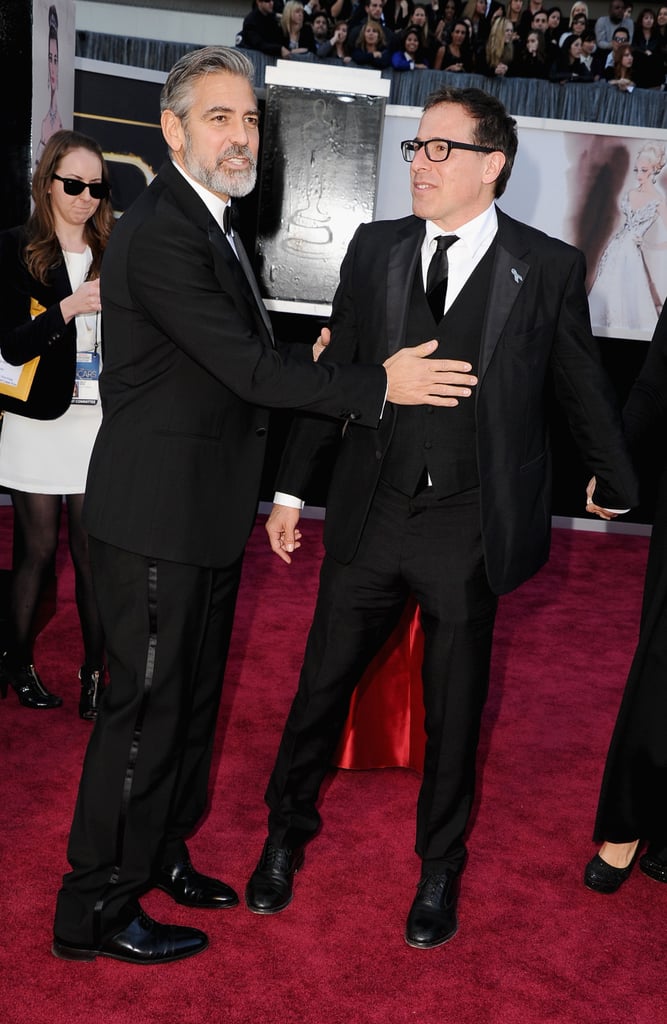 6
George Clooney vs. David O. Russell
George got into a physical fight with director David O. Russell when the two worked together on Three Kings in 1999. According to George, the fight took place on set after the notoriously temperamental director went off on several crew members and George decided to stick up for them. The actor explained:
"[I said,] 'David, it's a big day. But you can't shove, push, or humiliate people who aren't allowed to defend themselves.' He turned on me and said, 'Why don't you just worry about your f*cked-up act? You're being a d*ck. You want to hit me? You want to hit me? Come on, p*ssy, hit me.' I'm looking at him like he's out of his mind. Then he started banging me on the head with his head. He goes, 'Hit me, you p*ssy. Hit me.' Then he got me by the throat, and I went nuts. One of the boys grabbed me by the waist to get me to let go of him. I had him by the throat. I was going to kill him — kill him. It was truly, without exception, the worst experience of my life."
Five years later, George slammed David in an interview, saying, "Quite honestly, if he comes near me, I'll sock him right in the f*cking mouth." David went on to claim that he never got physical with George. The two appeared to be on better terms in 2013, when they were spotted chatting together on the red carpet at the Oscars (above) and at the Critics' Choice Awards.